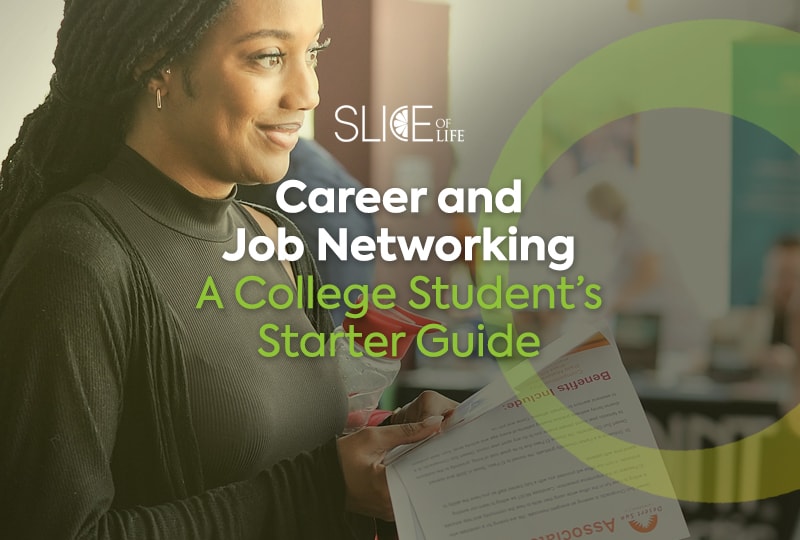 If success is often determined by who you know, then it might be time to get to know the right people in whatever industry or profession you are interested in. Often, however, the biggest obstacle to effective job networking is simply knowing where to start. Here are some great ideas to get your name out there so that you can start to build beneficial relationships.
Join the Club(s)
One major advantage of enrolling in an elite university like Life University (Life U) is the opportunity to join and engage with professional clubs that align with your career interests and goals. The online club hub for Life U is Engage. If you haven't already, be sure to make an account and begin exploring everything that Life U's clubs and organizations have to offer.
If you are a newer student, cast a wide net at first to see what interests you most, but then find two to three organizations that you can truly invest in. This will help facilitate making lasting connections with peers that will become future colleagues in your field, as well as having the chance to interact with and learn from industry leaders during seminars and club events.
For a closer look at some of the professional clubs on campus, check out our Club Spotlight series!
Practice, Practice, Practice
It's best to warm up your job networking in a low-pressure environment. Ask family and friends to practice professional conversations with you before reaching out to the big fish in your professional pond. Then when you feel you are ready, begin to get to know industry professionals that mirror what you are looking for.
The Atlanta area has a number of well-attended job networking groups run by compassionate professionals eager to share their time and talents to help job seekers and networkers succeed. Many of these groups offer résumé writing assistance, mentorship, industry specific groups and more at little to no cost. Some of these groups are charity or church-based, so keep that in mind if you decide to attend.
A few groups to check out locally include:
Dress for Success
We cover this in more detail in our blog article "Dressing For the Job You Want: Interview Attire." Here is a good rule of thumb: It is considered common interview practice to strive to dress one step up from the typical workplace attire of the workplace you are interviewing for. If jeans and T-shirts are the norm, you could sport a pair of non-denim pants and a tucked-in dress shirt.
If you need more assistance or to borrow a sharp outfit, head over to Life U's Career Closet located in the LRC. The Life University Career Closet is an initiative that provides Life U students access to free professional attire appropriate for career fairs, interviews and networking events. Learn more at this link, and Life U Career Services can assist with further questions.
Build a Digital Job Networking Presence
This guide only mentions digital job networking later in its contents because in-person job networking is vital to creating meaningful professional contacts. However, creating a robust professional online presence, as well as cleaning up social media accounts as much as possible, will help you go far. LinkedIn is the most popular and recognized professional online network, so it's a good idea to start there.
If you haven't already, create a LinkedIn profile and begin connecting digitally with interest groups, professionals and more. Our handy article "Building Your Professional Online Brand on LinkedIn" walks through the steps of setting up a stellar profile and how the networking community can benefit you.
Make connections on the platforms by sending out thoughtful inquiries to local professionals that can either give you great information about the career you are entering or might open career doors. Make sure to keep it light, however, and don't ask for too much time or effort from them right out of the gate.
Ask to Have an Informational Chat Over Coffee or Zoom
It can put a professional contact on guard if you come up to them cold with résumé in hand, asking about job openings. People tend to respond better if you show a genuine interest in their experiences. Don't be afraid to gently use the 'student card,' as many professionals are eager to help young professionals learn and grow.
Informational interviews are a common and accepted part of job networking. Harvard Business Review goes into detail about "How to Get the Most Out of an Informational Interview" in their constructive article.
The main thing to remember is to try to come across as prepared, engaged and excited to learn. Come armed with journalistic questions and take notes as appropriate. Here are a few questions to get the ball rolling:
What led you to this field of work?
What do you enjoy about your current position?
What is challenging or less-than enjoyable about your position?
How is this career field changing and evolving?
What kind of skills and personality traits do I need to do well in this industry?
Remember to follow-up with a polite thank-you note and continue to build the relationship. We hope this guide serves as a useful introduction as you start your career journey.
Slice of LIFE is an invitation to and extension of everything happening at Life University. Whether you are a current student, a potential freshman or a proud alumni, Slice of LIFE can help keep you connected to your academic community. Know of a compelling Life U story to be shared, such as a riveting project, innovative group or something similar? Let us know by emailing Marketing@life.edu.
Related posts