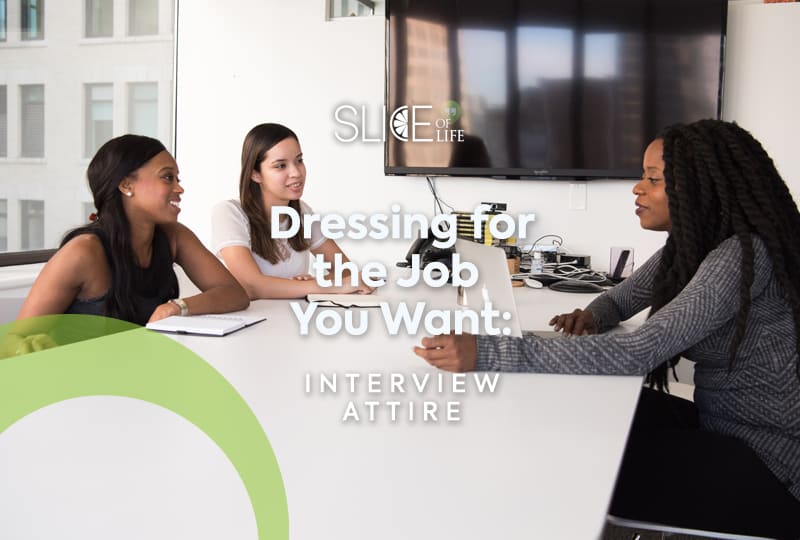 The professional landscape is constantly changing, so it is no wonder that new college graduates often feel adrift and unsure of expectations in the workplace. This disconnect between what employers expect and how potential hires interpret those expectations is a chasm that has widened since 2020. One way that this confusion is most evident is interview and workplace attire, especially for remote work.
Jokes and memes about the "Zoom wardrobe" highlight how casual clothing for work has become for many people around the world. And though casual dress is often fine when working solo at home, it is important to know when to dress appropriately in a business situation. Interviews naturally require candidates to be more thoughtful about how they present themselves to their possible new boss and co-workers. However, interview attire and standards are not necessarily one-size-fits-all, so let's examine best practices for how to dress to impress.
2023 Interview Attire Guide
(Adapted from Coursera's What to Wear to an Interview: 2023 Guide)
It is considered common interview practice to strive to dress one step up from the typical workplace attire of the workplace you are interviewing for. If jeans and T-shirts are the norm, you could sport a pair of non-denim pants and a tucked-in dress shirt.
Select clothing that will be reasonably comfortable and help you exude confidence. Don't wear anything that will be overly restrictive to movement or irritate the skin. You might be better off with an outfit that you already know you are comfortable in, looks great and fits you well than to buy a new one that you aren't as sure of.
Your clothes must be clean, well-fitting and free of tears or wrinkles. These seemingly small details make all the difference.
Where will the interview take place? If you interview via video call, wear colors that won't blend into the background but that will not clash either. If onsite, remember to think about the weather and other considerations.
There are some items you will definitely want to avoid, such as:
 Excessive perfume or cologne
Too many accessories
A loud combination of clashing patterns, colors and textures
Flip flops or tennis shoes
Know the Code: Researching Company Dress Code
Learning beforehand about the company's environment, culture, dress code and workplace dress expectations will set you up for a better interview experience. It is completely acceptable to politely ask your interview point of contact about the company's typical dress code. A company's website and social media can give you context clues as well. If you can visit the company's location and see how employees dress, even better.
For formal environments, you might see tailored suits, button-down shirts, ties, blouses and dress shoes. Casual environments could range from casual to business casual. Interviewees would want to dress in a business casual manner for an interview. Creative environments such as a design company might be more fashion-forward, so wearing something that reflects the current trends could be an asset.
Happy interviewing!
Slice of LIFE is an invitation to and extension of everything happening at Life University. Whether you are a current student, a potential freshman or a proud alum, Slice of LIFE can help keep you connected to your academic community. Know of a compelling Life U story to be shared, such as a riveting project, innovative group or something similar? Let us know by emailing Marketing@life.edu.
Learn more about how to succeed in the business world with Life U's Bachelor of Business Administration (B.B.A).
Related posts