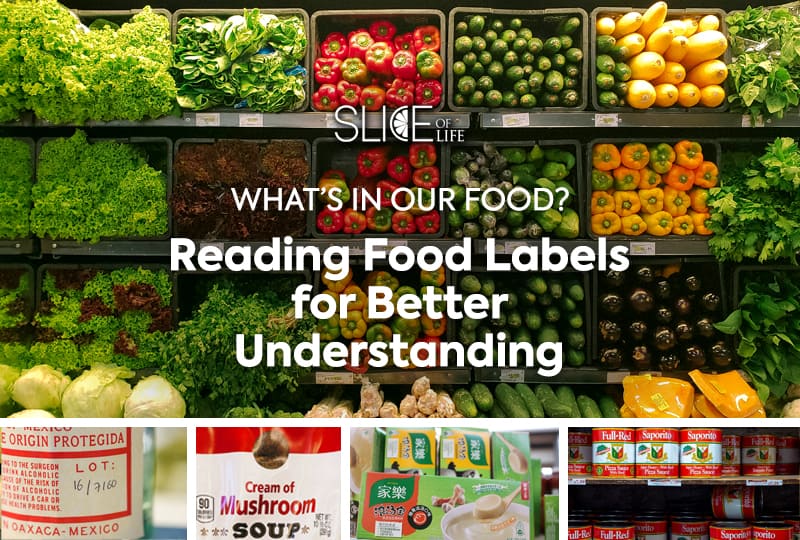 As busy students and working professionals are constantly on-the-go, grabbing convenience food on-the-fly often becomes the norm. Yet here at Life University (Life U), we seek to promote healthful lifestyles that seek to exclude potential interferences that might hinder the optimal function of our bodies, and that starts with everyday nutrition. As busy students and working professionals are constantly on-the-go, grabbing convenience food on-the-fly often becomes the norm. Yet here at Life University (Life U), we seek to promote healthful lifestyles that seek to exclude potential interferences that might hinder the optimal function of our bodies, and that starts with everyday nutrition. The Foundation for Chiropractic Progress (F4CP) shines a light on this topic in their article "Reading Labels for Better Health."
The Problem with Processed
Going through the drive-through for a fast pick-me-up and a cheap burger seems like a good idea, but if it becomes a habit, the convenience can come at the cost of your overall health. If an exhaustive food label were available for the average fast-food item, chances are it would have to go on for over a page. More than 2,500 chemical substances are added to foods to modify flavor, color, stability and texture, as well as lower cost. Not to mention another estimated 12,000 substances used in such a way that they may unintentionally enter the food supply – substances that include components of food-packaging materials, processing agents, pesticide residues and drugs given to animals. Not exactly appetizing.
Estimates calculate that about 60 percent of total food calories consumed in the U.S. originate from processed or ultra-processed foods. Several studies have suggested that additives in food processing and material substances that come into contact with food (adhesives, dyes, coatings, paper, plastic, etc.) can contribute to disease and disability for consumers. The effect on the endocrine system is of particular note, including glands such as the thyroid, parathyroid, adrenals, pancreas, ovaries, testes, the pituitary gland and the hypothalamus in the brain. Other concerns include nervous system issues, strain on the heart, immunosuppression, obesity and carcinogenic properties.
Better Food Selection for Better Health
There are strategies we can employ at the grocery store and in our daily food choices that can help us to avoid overprocessed foods. For example, it is wise to 'shop the perimeter' of the grocery store as much as possible. This is because most of the whole foods are stationed on the outside perimeter of the store. Whole foods refer to foods in a state as close to their natural, unprocessed state as possible. Fresh produce, fresh meats, dairy and eggs are all found at the edges of the store. Of course, shopping on the sides is not a guarantee that the food there is minimally processed, but it is a good general rule. Remember to wash all your produce to remove residues before eating. Lastly, when you do select a processed item, employ intelligent label reading strategies. 
Decoding the Food Label and More
Ideally, when you read a food label, you want to be able to recognize all the ingredients as natural ingredients. If you can't recognize all the ingredients as natural ingredients, that may be an indication that you should put the item back on the shelf. The chemicals added to food that add color, enhance flavor, prolong shelf life or otherwise alter the natural state of the food are usually the kind that can cause harm.
Artificial Colors- Food is not meant to be neon. Over the last 50 years, chemical dye use has increased by 500%. On the label, look for where a specific color is mentioned or for terms such as 'color', 'color added', 'artificially colored' or similar. Red #40 is a common and notorious culprit, associated with violent behaviors like aggression and tantrums. Yellow #5 is linked to insomnia and hyperactivity, while Blue #1 has been shown to have the ability to cross the blood-brain barrier though its effects on the brain are not yet documented.
Artificial Flavors- This blanket term encompasses over 100 possible chemical additives. MSG (Monosodium Glutamate) is a common one, classified as a neurotoxin. It releases glutamic metabolites after ingestion, and though some people do not notice overt reactions, it isn't good for anyone. MSG has been linked to obesity, metabolic disorder, neurotoxic damage and harm to reproductive organs. It boosts flavor even with inferior ingredients, so of course, it is a manufacturer favorite, often disguised with 100 misleading names. Some examples of sneaky MSG label names include yeast extract (or anything with the word yeast), monopotassium and glutamic acid. A 'No MSG' label cannot always be trusted either.
Preservatives- Research has shown that serious health concerns like allergies, hypersensitivity, hyperactivity, asthma, and even neurological damage and cancer can result from contact with artificial preservatives. Common preservatives to stay away from are TBHQ, Polysorbates (20, 40, 60, 65, 80) BHT/BHA, Nitrates/Nitrites (preservative and color enhancer), Potassium Sorbate, Sodium Benzoate and Sulfites.
Trans-fats- Not all fats are equal. Trans-fats promote flavor, but they also promote heart disease, cancer and diabetes. Danger words to note include 'shortening,' 'hydrogenated oil,' mono and diglycerides or 'DATEM'. The FDA allows a product to be advertised as 'No Trans Fat' if the food has less than 0.5 grams per serving, so be watchful and mind portions.
Meat- Purchase meat that doesn't use antibiotics or hormones in the raising process. Avoid meats that use injections for color preservation. When buying seafood, search for wild-caught options. Avoid deli meats, as they are high in nitrates and nitrites.
Packaging- Bisphenols (BPAs) are a major health concern in packaging. Recycle codes 3 and 7 can still contain BPAs. Look for the 'BPA Free' label when buying products and use glass when possible. BPAs tend to be found in plastic containers and resins of food and drink cans. Phthalates or perfluoroalkyl chemicals (PFCs) are also best avoided. Find these in clear plastic wrap, tubing, storage containers, grease-proof paper, paperboard and other food packaging. Don't ever put plastic in the microwave or wash it in the dishwasher as it breaks the chemicals down, which can leak into food.
The important thing is to be mindful of our food and beverage choices. Here's to healthy, happy eating!
References (from original F4CP article)
National Research Council (US) Committee on Diet, Nutrition, and Cancer.Washington (DC): National Academies Press (US); 1983. Food Additives, Contaminants, Carcinogens, and Mutagens https://www.ncbi.nlm.nih.gov/books/NBK216714/
BMJ Journals, Nutrition and Metabolism. Ultra-processed foods and added sugars in the US diet: evidence from a nationally representative cross-sectional study. Eurídice Martínez Steele et al. https://bmjopen.bmj.com/ content/6/3/e009892.full
Pediatrics. 2018 Aug; 142(2): e20181410. Food Additives and Child Health Leonardo Trasande, MD, MPP, FAAP et al. https://www.ncbi.nlm.nih.gov/pmc/articles/PMC6298598/
Pediatrics. 2018 Aug; 142(2): e20181410. Food Additives and Child Health Leonardo Trasande, MD, MPP, FAAP et al. https://www.ncbi.nlm.nih.gov/pmc/articles/PMC6298598/
Altern Ther Health Med Immune reactivity to food coloring Aristo Vojdani, Charlene Vojdani https://pubmed.ncbi.nlm.nih.gov/25599186/
U.S. Food and Drug Administration. COMPLIANCE POLICY GUIDE (CPG)CPG Sec 587.100 Label Declaration of Certification-Exempt Color Additives November 2005 https://www.fda.gov/regulatory-information/search-fda-guidance-documents/cpg-sec-587100-label-declaration-certification-exempt-color-additives
Excli Journal of Experimental and Clinical Sciences. 2018; 17: 273–278. Extensive use of monosodium glutamate: A threat to public health? Kamal Niaz et al https://www.ncbi.nlm.nih.gov/pmc/articles/PMC5938543/
International Journal Of Pharmaceutical Sciences And Research Artifical Preservatives and their Harmful Effects: Looking Toward Nature for Safer Alternatives. 2013 S.P.Anand* and N. Sati https://ijpsr.com/bft-article/artificial-preservatives-and-their-harmful-effects-looking-toward-nature-for-safer-alternatives/
USDA Small Entity Compliance Guide. Trans Fatty Acids in Nutrition Labeling, Nutrient Content Claims, and Health Claims https://www.fda.gov/regulatory-information/search-fda-guidance-documents/small-entity-compliance-guide-trans-fatty-acids-nutrition-labeling-nutrient-content-claims-and
Slice of LIFE is an invitation to and extension of everything happening at Life University. Whether you are a current student, a potential freshman or a proud alum, Slice of LIFE can help keep you connected to your academic community. Know of a compelling Life U story to be shared, such as a riveting project, innovative group or something similar? Let us know by emailing Marketing@life.edu.
Related posts