#TBT to February 2018 when the Life University Student Success Center (SCC) created this amazing Encouragement table!
The SSC strives to enhance the student learning experience by providing services that enable our students to develop competencies to enrich the individual's educational experience, contributing to the student reaching their goals and achieving excellence.
The SSC hopes to support our students through a multimodal learning process that helps to meet most students' learning styles. They help transform students through student-centered activities, programming and events. We are committed to providing a nurturing student experience through a wide range of options across all areas (Academic Support, Counseling and Disability Services).
Counseling
Small group therapy on-campus
Therapeutic workshops
Six face-to-face counseling sessions per year available through the Student Assistance Program (SAP) for all enrolled students
SAP also has 24/7 phone availability by a counselor.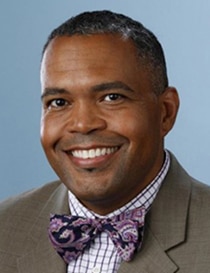 Vincent D. Hinton, Ed.S., LPC, CPCS, NCC
Director of Counseling
SSC Counseling offers a variety of services that cater to the diverse needs of our students: Life University offers individual and couples counseling through the Student Assistance Program (SAP). SAP provides 24/7 availability of an off-campus counselor via phone. Life University students can request face-to-face visits with an off-campus therapist and will be provided with six free sessions per year. In addition, students have six free coaching sessions available (telephonic), a text option for services as well as a dedicated Life U phone number. With the use of the dedicated phone number, students receive unlimited calls for services and immediate help of a mental health professional. This service allows students consistent availability, including nights, weekends and/or holidays with a licensed mental health professional outside of the University. In addition, the service can be utilized by students' dependents, which include spouses and children. You can contact SAP directly at 866.734.5890, text 94097 and/or request support at espyr.com (password – lifeu). An SSC Counselor can also assist you in contacting SAP.
To inquire or take advantage of these resources, students can call the Student Success Center at 770.426.2725 or stop by the office located in the Center for Chiropractic Education (CCE) building. Students will find various community resources and can also speak with a counselor who will help them navigate through the process of connecting to the most valuable resource, whether that is a workshop, relaxation training or connecting to an SAP therapist or other resources within the community.
Disability Services
Provide accommodations according to the Americans with Disabilities Act (ADA), Section 504 Rehab Act and ADAA guidelines by supporting fair and reasonable accommodations.
Genelle Haney, D.C.
Director of Disability Services
Students with documented disabilities may request reasonable accommodations, which will afford them equal access to all educational programs and activities of the University. Requests for reasonable accommodations must be made to the Student Success Center. The University complies with all state and federal regulations regarding the provision of reasonable accommodations to educational programs and services in accordance with the Americans with Disabilities Act, Section 504 Rehab Act and the ADAA. For more information about disability services or to apply for accommodations, please complete the DS Application at the link below.
Click here to learn more: http://ow.ly/1QzR30iWtUf.
Related posts