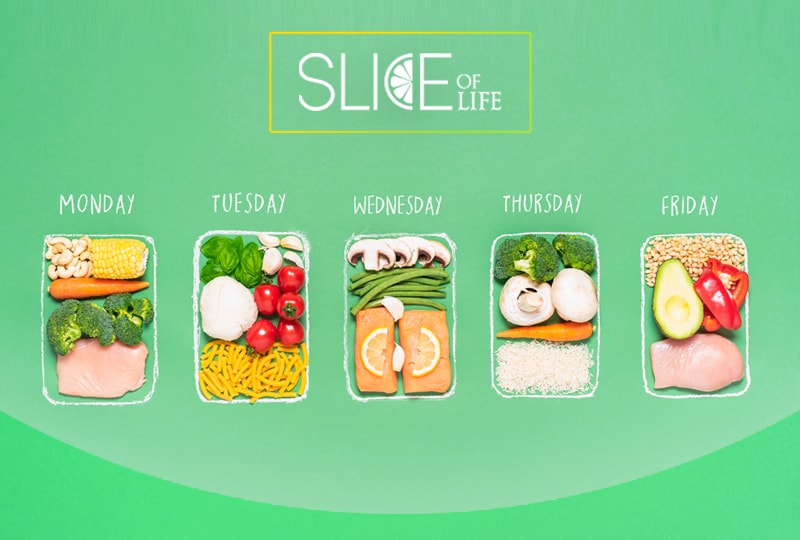 Meal planning and meal prepping are two strategies you can use to maintain healthy eating habits while living a busy life. We all get very busy with work or school, and grabbing fast food is often tempting during times when they day gets away from us; however, after a while, grabbing convenience foods can become a habit. Before you know you it, you have traveled miles away from your healthy and wellness goals. Meal planning and meal prepping are methods of simplifying and creating efficient ways to eat healthy/homecooked meals despite the craziness of your schedule. Preplanning is especially necessary when trying to incorporate a new healthy diet plan, such as a keto diet or keto meal plan, diabetic meal plan or a meal plan for weight loss.
Meal Planning: Sitting down and creating a menu for the week or even just for the next few days. Within this menu, you might want to include breakfasts, lunches, dinners and snacks. Meal planning also includes creating a grocery list of all the ingredients you will need to get for the meals and snacks on your menu.
Meal Prepping: Either cooking the entire meal or cooking/preparing a portion of the meal in advance to save time throughout the rest of the week.
What are the Benefits of Meal Prepping & Planning?
It saves time throughout the week when workdays and/or school days are more hectic.
It helps eliminate the need for convenience foods (unhealthy snacks or fast food).
There are less dishes used because of the ability to reuse during meal prepping.
It contributes to more efficient use of time by cooking more than one thing at a time.
It can teach you and your family the importance of planning and preparing for the unpredictability that the week might bring. At least you know you will have healthy meals ready to go!
Where do I Start?
STEP 1: Search for healthy recipes that include ingredients you enjoy.
Tip 1: Pinterest is a great way to search for recipes.
Tip 2: Check the sales flyer of your grocery store first to see what is on sale. Then build your meal plan around that to save money.
STEP 2: Plan out which meals you want to eat on which days.
Tip 1: Look at your calendar to see which evenings are the busiest. You might want to prep for those meals, and on the more laid-back evenings, spend some time cooking meals that take a little longer to prepare.
Tip 2: Make a double batch of a meal to either freeze one for later OR to use as leftovers for lunch.
STEP 3: List all the ingredients you need and head to the grocery store.
STEP 4: Set aside however much time you can allow to cook at the beginning of the week. You can accomplish a lot if you can devote 1-3 hours in the kitchen, and your future self will thank you for it! Next, strategize about what will take the longest to cook. Start there, and while that item is the oven, on the stove top, etc., begin working on your next item.
Tip: The trick is to plan things out so that you can multitask, starting one item while others are cooking.
STEP 5: Portion out lunches, breakfasts and snacks into single servings in airtight containers so that you can grab and go! Glass is best if you will be reheating the food in the container while you are at school or work.
Tip: For dinners, you do not have to prep the entire meal on a Sunday, but even chopping the vegetables and/or herbs, marinating the meats, or making dressings, etc. will decrease your cooking/preparing time during the week! Just store in Tupperware in the refrigerator, and you'll be good to go!
As you go about your busy week, you will have one less thing to worry about if you already have premade meals in your refrigerator ready to go. Consider the short term "pain" of taking some time to create a plan and pre-make or prepare some of the items as a huge long-term "gain" for the rest of your week! Happy Cooking!
Slice of LIFE is an invitation to and extension of everything happening at Life U. Whether you are a current student, a potential freshman or a proud alumni, Slice of LIFE can help keep you connected to your academic community. Know of a compelling Life U story to be shared, such as a riveting project, innovative group or something similar? Let us know by emailing Marketing@life.edu.
Related posts