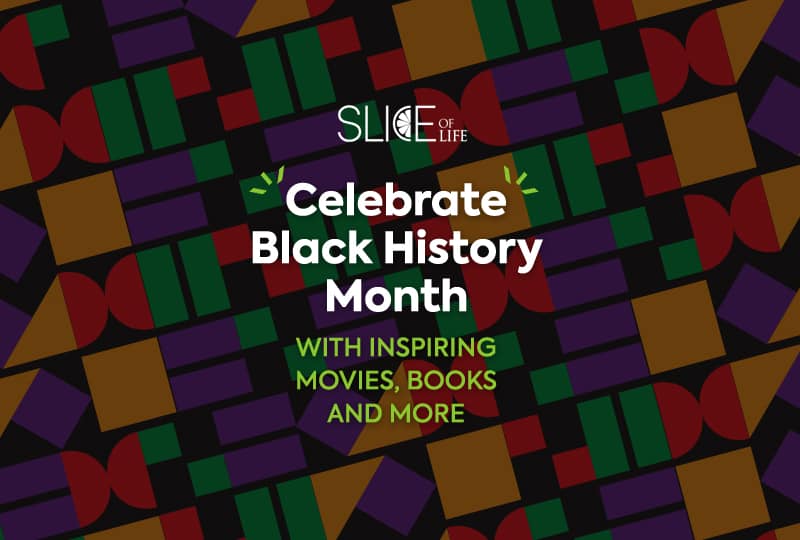 February brings feelings of love and acceptance, with its association to Valentine's Day. More importantly, however, February marks Black History Month, a time to reflect and celebrate the rich history and culture of African Americans. There are myriad ways to mark this momentous occasion, and one simple way to do so is by reading relevant books and watching movies that highlight essential moments and figures central to Black history. We have compiled a few lists to get you started.
The 2023 theme for Black History Month is "Black Resistance," so let's put some films focused on heroes of black history into the mix.
Remembering Heroes of Black History
(Adapted from Marie Claire's "11 Black History Movies to Educate Yourself With")
Selma- A vibrant snapshot into the life of Dr. Martin Luther King Jr. and the controversial Selma to Montgomery marches. Actor David Oyelowo depicts the larger-than-life King accurately and with relatable humanity.
Hidden Figures- We at Life University (Life U) love this movie so much that we hosted special student presentations in honor of hidden historical figures inspired by the film. The Oscar-nominated motion picture tells the behind-the-scenes story of black women who played a major but largely unacknowledged part in the U.S. space program. If you love true stories of strong, intelligent women supporting each other and accomplishing amazing things, this movie is for you. Taraji P. Henson, Janelle Monáe and Octavia Spencer are magnificent as the leading ladies.
Malcolm X- As Malcolm X did not share Martin Luther King, Jr.'s non-violent edicts, many people have only remembered that aspect of his character. However, his contributions went further than being a more violent version of Martin Luther King, Jr. Denzel Washington plays Malcolm X in this thoughtful exploration of his family life and his layered, educated opinions. Director Spike Lee makes a point to connect present-day violence to that which occurred in history.
Glory- This movie brings back another forgotten story from history worth telling. Follow the ranks of the 54th Regiment of the Massachusetts Volunteer Infantry, one of the first all-black regiments in the Union Army during the Civil War. The film is criticized at times for primarily casting the story in the point of view of the white counterparts and even coming off as somewhat of a white savior story, but as a whole, this story is poignant. This film earned Denzel Washington his first Oscar win.
42- Jackie Robinson shook the world and the sport when he became the first Black Major League Baseball player. Chadwick Boseman captures Robinson's remarkable stoicism and poise, as well as his immense athleticism. Whether you are a huge baseball fan or not, this movie is captivating and inspiring to watch.
BlacKkKlansman- For a humorous but powerful film celebrating an unusual moment in Black History, look no further than BlackKkKlansmen. Based on the memoir by Ron Stallworth of a similar name, the first Black detective of the Colorado Springs police goes undercover to weaken the KKK by impersonating a white man. John David Washington, son of Denzel Washington, plays off well with Adam Driver who serves as the in-person white detective helping to fool the Klan.
Biopics about famous black musicians to watch
(Adapted from Cinemablend's article, "10 Biopics About Black Musicians Everyone Should Watch".)
Ray- The emotional and riveting Oscar-nominated Ray Charles biopic has Jamie Foxx in the lead, capturing the star's challenges and victories with character and beauty.
I Wanna Dance With Somebody- From the writer of Bohemian Rhapsody, this moving tribute to Whitney Houston, one of the greatest ever female R&B vocalists, will leave you heartbroken and hopeful all at once. Watch as Houston takes the music world by storm, simultaneously dealing with her own personal demons.
Note: this title was added to the original list, as it was released after the source article was published.
Respect- This movie demands as much respect as its subject, the illustrious Queen of Soul herself, Aretha Franklin. Jennifer Hudson does Ms. Franklin's music and legacy justice in this stunning film.
Straight Outta Compton- Rap lovers will love Straight Outta Compton, a fast-paced blockbuster recounting the career of the West Coast rap group NWA. It depicts the early pieces coming together for the collective to form, their uphill battle for legitimacy, East Coast bias, a racially divided L.A. and what lead to the group going separate ways.
What's Love Got To Do With It – This classic showcases Tina Turner's early career to her fantastic comeback in the '80s.
Get On Up- This film showcases the powerhouse that was James Brown, Godfather of Soul. Chadwick Boseman takes over the screen in the starring role.
Leadbelly- This movie taps deep into folk music history as it follows pioneering folk musician Huddie Ledbetter (known as Leadbelly) on his tumultuous rise to musical notability. Growing up in the Jim Crow South, fighting for a voice in the midst of racism, segregation and personal legal troubles, Ledbetter's folk-country sound beckons to be heard.
Lady Sings the Blues- Yet another Oscar-nominated gem, Lady Sings the Blues shines a light on the life of acclaimed jazz singer Billie Holiday, portrayed by Diana Ross, a musical dynamo in her own right.
Bird- Forrest Whitaker's nuanced and skillful performance as Charlie "Bird" Parker, a prolific and foundational jazz saxophonist who died young, makes this movie worth a watch even if jazz isn't your usual scene.
Why Fools Fall in Love- Dubbed a cult classic, this film remembers the life of Rock and Roll Hall of Famer Frankie Lymon. He was a beloved teen idol who accomplished much in his tragically short life.
Miles Ahead- The aptly named Miles Davis biopic takes audiences on a ride through the career comeback of the jazz musician, starring Don Cheadle.
For another look at amazing musical stories from black musicians, there are plenty of documentaries to check out as well.
Books about Black History to add to your reading list
(Adapted from NBCNews' "10 books about Black history to read in 2022, per Goodreads members"
The Three Mothers by Anna Malaika Tubbs- Learn about the unsung heroes that shaped our heroes. This biographical piece tells the stories of the mothers of Malcolm X, James Baldwin and Martin Luther King, Jr. It addresses the unique challenges of Black motherhood and the intense discrimination these women faced as they taught, cared for and supported their sons.
On Juneteenth by Annette Gordon-Reed- This collection of essay's follows Gordon-Reed and her family as they live through the changes brought on by the end of legalized slavery in Texas. The book shows us how we reached the historic Juneteenth event, with memoirs and historical accounts.
The Black Church by Henry Lous Gates Jr.- This book explores the central place that the Black church has taken up in the Black community, spiritually, personally and politically throughout America's history. It serves as support material for the PBS series with the same title.
America on Fire- by Elizabeth Hinton- A historian's account of the history of police brutality and Black resistance starting from the Civil Rights Movement.
Wake- by Rebecca Hall- Part graphic novel, part memoir, this book tells of women-led slave revolts and the brave women that orchestrated them. It also shows the author's efforts to find out about these women, often left out of historical records.
How we are celebrating Black History Month at Life University
We here are Life U make a point to publicly celebrate Black History and diversity in February, as well as throughout the year. Our main 2023 Black History month events were a riveting Black History Month Gospel Choir Concert performed by the Voices of LIFE, as well as the Annual Black History Month Gala hosted by the Student American Black Chiropractic Association that is taking place February 25. Counseling Services is hosting a riveting exploration and discussion titled "Black History Month- Mental Health & the Black Church" via Zoom on February 23, starting at 4:00 p.m. so head to Engage for access information. A delicious Soul Food cooking demonstration was also offered earlier this month in one of our stellar Demo Kitchens. However you decide to celebrate, we hope you have an enlightening and empowering Black History Month.
Slice of LIFE is an invitation to and extension of everything happening at Life University. Whether you are a current student, a potential freshman or a proud alumni, Slice of LIFE can help keep you connected to your academic community. Know of a compelling Life U story to be shared, such as a riveting project, innovative group or something similar? Let us know by emailing Marketing@life.edu.
Related posts