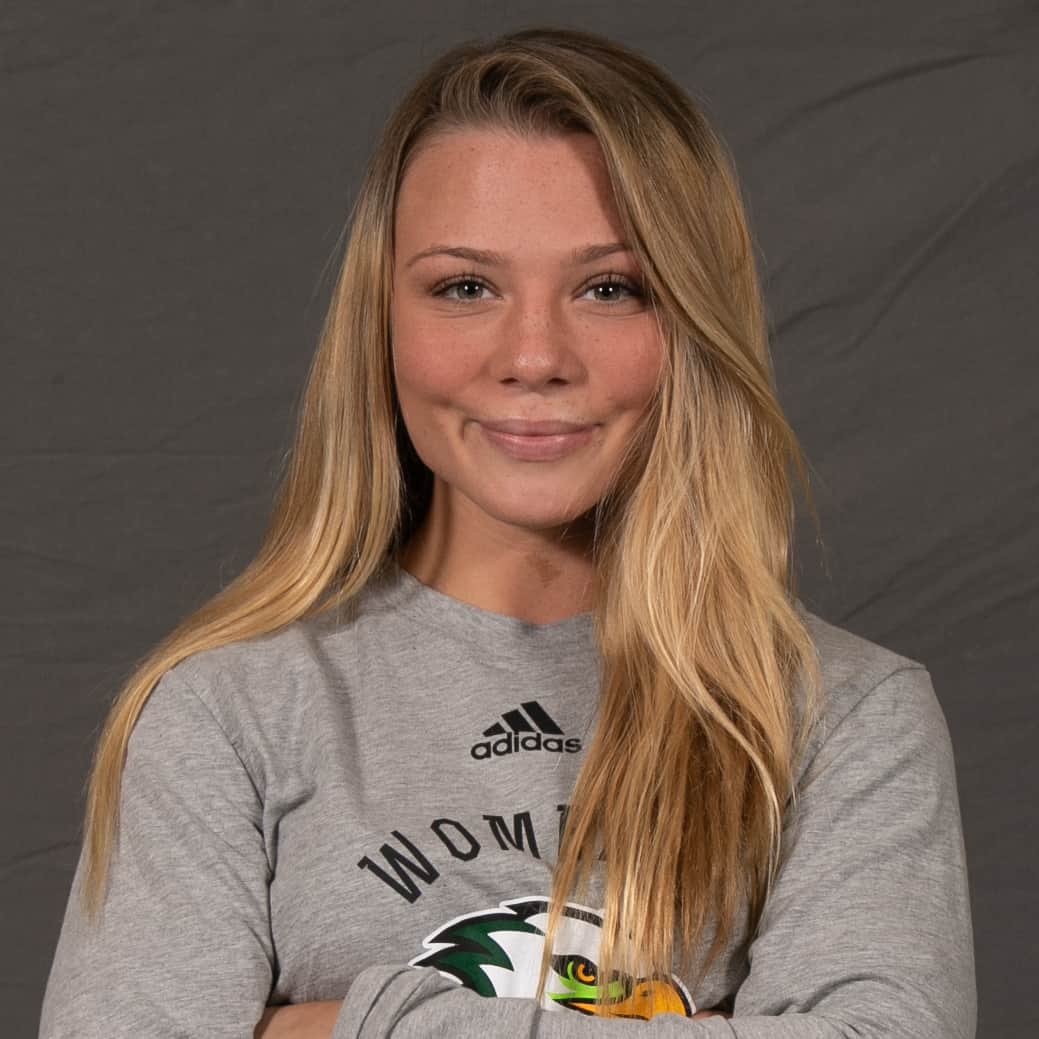 Julia Vidallon
Finding LIFE in the Olympic Trials
Student: Bachelor of Science in Psychology
March 2020
2020 is off to a great start for Julia Vidallon. The Life University wrestler from Virginia Beach, Virginia just won Nationals and has qualified for the Olympic trials.
Originally, Vidallon started wrestling guys in middle school, and it just seemed normal to her. "My first practice was in my hometown. It was a national team, and they were getting ready for a big tournament in Fargo, North Dakota," Vidallon recalled. "The tournament is a freestyle, which is a different type of wrestling, and I learned it was Olympic style wrestling. When I first actually wrestled girls it was amazing because I learned girls actually do wrestle too."
Vidallon is now a sophomore at LIFE. "My coaches found me at a national tournament called Super 32, and I signed right then and there. I didn't know what I was going to do after high school, but I knew I wanted to wrestle for sure," Vidallon said.
She initially chose LIFE because it gave her an opportunity to continue both her education and her wrestling career. Over time, she became even more convinced of her decision after getting to know the team. "I was drawn to the family factor that I didn't really have in high school as much as I do here," she said.
Vidallon credits Women's Wrestling coaches Ashley Sword and Christian Flavin with creating that positive atmosphere. "The reason that our team is so much better this year is because they instill confidence and believe in us every single day," Vidallon said. "They say things like, 'You guys are the number one team in the country,' 'You guys are enough,' and that really does go a long way. I don't think they realize how much their words impact us, and I am thankful every day for that."
After Vidallon won a national championship at the WCWA Championships in February, Sword credited Vidallon's work ethic for her success and highlighted how she motivates her teammates.
"Julia capturing a National Title and the Wrestler of the Tournament Award this weekend was a direct reflection of the work she has been putting in not just this season but all summer prior," Sword said in an interview after the tournament. "Her goal has been clear, and it has shown in her training. Early in the season we asked the team, 'Who do you look to when you're struggling in the room?' More than half said Julia. She's continued to grow through each match and adjust, and her finals match was just finishing the work she had already started."
Originally, Vidallon wanted to pursue a degree in biology and work in some way to help people, but she wasn't sure what she wanted to do specifically. "I was kind of one of those [people] who was like, 'Well, we will see what happens.'" Vidallon stated. "Now I want to be a mental health therapist, but I also want to continue wrestling and see where it gets me."
She said that last year, her first as a college student, was one of the hardest years of her life, having to figure out things all by herself. "I had to work on my confidence and loving myself again." After that experience, Vidallon said she wants to help people realize that they can make it through difficult periods of their lives.
"If you are in a dark place and you're an athlete, or even if you're not an athlete, you can come out of it and find the sport again. If you feel like you've lost love for your sport, remember why you even started," she said.
Although her freshman year was a learning process, Vidallon has enjoyed her time on the team. "I wasn't used to getting along with everyone," she recalled. "Through all the hard training I've done, I made amazing friends. I've literally made a family – girls I can call my sisters."
With the goal of winning Nationals in mind, Vidallon created a simple cardboard sign as an inspirational daily reminder. "It helped me think, 'You are enough; you can achieve these things,'" she recalled. "Winning [a national championship] was really special to me because every single day, I was working so hard toward that goal. It was definitely an amazing experience for sure."
Vidallon usually focuses on one match at a time, so much so that she completely forgot about the qualifier for the Olympic trials. Even so, her extensive training gave Vidallon confidence. "It's nothing surprising at this point, so [the trials] are going to be fun for sure."
Life University has helped Vidallon set goals and hold herself to a high standard, whether it is school, work or just seeing coaches pop in every day and check on her. "It is a constant reminder to be great, to be greater than yesterday. It is fun being around athletes that are working their hardest because we aren't a D1 school, but we train like a D1 school, and one day the NCAA is going to fully support women's wrestling."
LEARN MORE:
Faces of LIFE is a story campaign that showcases members of the dynamic LIFE community, including faculty/staff, students, alumni and health science professionals. Interested in being featured or nominating a candidate? E-mail Natalie.Esparza@LIFE.edu. Read more Faces of LIFE stories.
Related posts