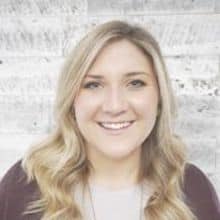 Heather Parks
Honoring the Body
Student: Doctor of Chiropractic
February 2019
"I've known since high school that I wanted to be a chiropractor, but I just had to figure out the right path. And eventually that path lead me to Life University." With an undergraduate degree in biology from the State University of New York (SUNY) Cortland in New York, Heather Parks started on her path to LIFE.
Growing up with a mother who is a pediatric physical therapist, Parks knew that she always wanted to do something similar to what her mother did, especially since it involved working with children. Her mother works with special needs children, and Parks now realizes, after some chiropractic education under her belt, just how tremendously these children could benefit from chiropractic care. "I've seen all these amazing things that Chiropractic does. I feel that it can truly help these kids, so that's why I've been even more attracted to working with kids with special needs. I've shaped my vision of what I now want to do with my practice."
While Parks knew that Chiropractic was her path, as she learned more about it, her decision became just that much more solidified. She recounts an anecdote about her internship when her chiropractic mindset started to really gel. Upon arrival at her mentor's office, he asked her if a fever is a good or bad thing. When she replied that it is a bad thing, he helped her to realize that a fever is just the body's natural way of healing itself by raising its temperature to fight off invading bacteria. She adds, "We've treated these things, like a fever that your body does, as a disease process instead of as proof that the body is working exactly right. That's what really attracted me to the chiropractic philosophy – the body healing itself." And now, Parks will do everything she can to further help the body heal itself through her practice of Chiropractic.
While attending SUNY, Parks was attending their Pre-D.C. program and thought at the time that she would continue on with their program through graduation. However, her own school advisor mentioned that some students were looking at other schools and that she may want to as well. It was then, quite fortuitously, that she met Dr. Otto Janke – a Palmer College of Chiropractic alumnus – who recommended that she consider Life University.
Parks did just that and attended a LIFE Leadership Weekend soon afterward. About her experience, she says, "I immediately thought that it was so amazing. I even had a tour scheduled the next day at another school, but I called them and said that I wasn't going to come after all!"
When talking about her "next steps" after graduation, Parks says that she would like her future practice to be a "pediatric-first practice" where the practice will focus directly on children as opposed to treating parents who then bring their children in afterward. She says that after shadowing several doctors, her favorite experience was at just such a practice. While she mentions that it is a great environment to be in – laughing and joking with the wonderful children who are there – it's just such an important endeavor to pursue. Getting each child's nervous system functioning optimally is her goal. Parks explains, "Some kids have a traumatic birth experience, or they go through certain things during their first few years of life that lead them to having neuro-developmental disorders. There are so many ways that these kids can benefit through chiropractic care."
To illustrate her point, Parks tells the story of a young boy with autism who was completely non-verbal. After only his first adjustment, he said "hi" to his mom for the very first time. Then, after only two months of care, he was using language so well that he requested his doctor do "the push-push" – his way of requesting an adjustment.
Parks adds, "You can see that Chiropractic is truly changing these kids' lives, and that's not something that I will ever forget. That's my 'why' for Chiropractic. I know that Chiropractic makes so much sense in honoring the body and its ability to heal itself."

LEARN MORE:
Faces of LIFE is a story campaign that showcases members of the dynamic LIFE community, including faculty/staff, students, alumni and health science professionals. Interested in being featured or nominating a candidate? E-mail LIFENews@LIFE.edu. Read more Faces of LIFE stories.
Related posts