Marietta, Georgia, February 1, 2021 – Life University's (LIFE) Board of Trustees comprises some of the greatest minds in Chiropractic, finance, law, business and education. One of those trustees, Janell Gibson, has most certainly progressed to the top rungs of the education sector over her nearly two decades in academia. Gibson was recently promoted to Provost and Chief Academic Officer at Columbia Southern University (CSU) in Orange Beach, Alabama. She has been at Columbia Southern since August 2018 and previously served as Vice Provost for Academic and Student Affairs.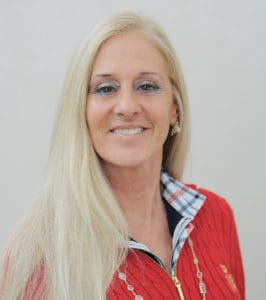 Gibson joined the Life University Board of Trustees in October 2018 and has been an invaluable member over the past few years, as she and her colleagues oversaw notable updates to LIFE's Vision and Credo statements and defined the three University Values. Gibson currently chairs the Board's Academic Affairs Committee.
Gibson brought 18 years of higher education experience to LIFE and CSU with an emphasis on online education. She has an extensive background in teaching behavioral science and has held various leadership positions at Keiser University in Fort Lauderdale, Florida, and Parker University in Dallas, Texas. Gibson holds a bachelor's degree in Journalism from the University of Georgia and a master's degree in Mental Health Counseling from Nova Southeastern University. She is currently pursuing a Ph.D. in Conflict Analysis and Resolution from Nova Southeastern University.
Founded in 1974, Life University is a health sciences institution most known for its Doctor of Chiropractic (D.C.) program, the largest single-campus chiropractic program in the world. Undergraduates can pursue 14 undergraduate degrees as well as a pre-chiropractic degree-seeking pathway. Three graduate degrees are available, encompassing areas of sport health science, clinical nutrition and positive psychology. Some degree programs are offered to distance learners through the College of Online Education.
Life University strives to empower its students to succeed both professionally and personally. LIFE advances a leading-edge approach to higher education while also remaining true to the University's philosophical commitment to produce informed leaders who exemplify humanistic values in their professions. To achieve this goal, LIFE recognizes and demonstrates its dedication through three official Life University Values: Lasting Purpose, Vitalism and Integrity.
LIFE's 110-acre campus in Marietta, Georgia, just northwest of Atlanta, is home to more than 2,700 undergraduate, graduate and professional students who come from all 50 United States and more than 45 countries.
For more about Life University, visit LIFE.edu.
Related posts