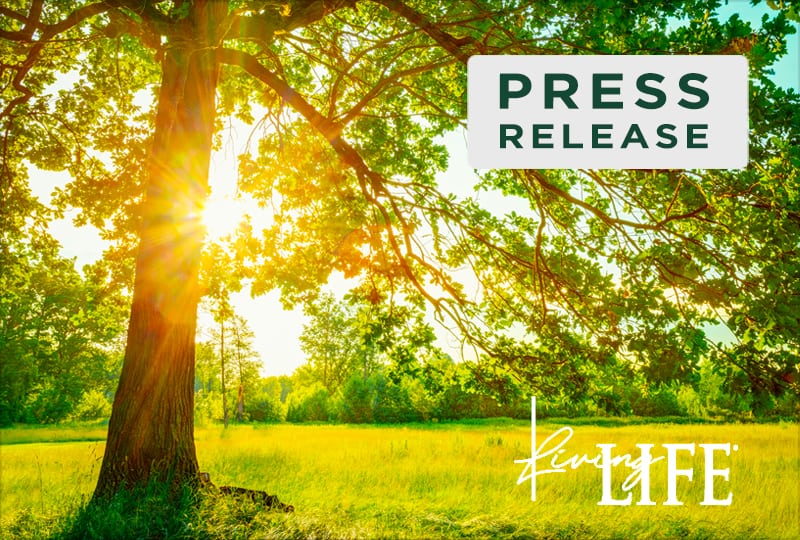 Marietta, Georgia, November 4, 2021 – Life University (Life U) is thrilled to host the 8th Annual Run the Lights of LIFE 5K on the Life U campus, Saturday, November 27, 2021 at 1269 Barclay Circle, Marietta GA 30060. This 5K run has become a huge community tradition with many bringing their entire families to enjoy this fun and healthy way to celebrate the holiday season. Life U loves to give back to the community and its residents. This 5K run offers participants a chance to visit and enjoy the University's beautiful campus in the heart of Marietta, Georgia as they practice a healthy lifestyle and have some holiday fun. Everyone is encouraged to dress up in their favorite holiday costume for a chance to win some cool prizes.
Eight years ago, this race was created by Dr. Gilles LaMarche, Vice President of University Advancement and Enrollment at Life U. He wanted to share his passion for running and health, and also allow people to see the spectacular Lights of LIFE. What better way to do this than to have a run at sunset and have people run through the campus as the lights turned on. Now, hundreds of runners and their families look forward to the Run the Lights of LIFE 5K holiday tradition every year.
"This really is a labor of love to our community," noted Dr. LaMarche. "I am so blessed to play a part in this and love seeing the families return year after year."
The Run the Lights of LIFE 5K race begins at 4:30 p.m. (before sunset), and the 1K race begins at 4:15 p.m. The post-race festivities include caroling, hot chocolate and smores, free photography, food and music, and free entry into the Lights of LIFE. Each person who completes the race will receive a beautiful finisher medal that doubles as a holiday ornament.
Free parking is available off Life's Way in the back of the campus. People are urged to drive in through Life's Way and not enter through Barclay Circle, as this will be closed for the race. The race starts and finishes on the Life University track. The race is organized by Run For It Productions, a community 5K company.  Please go to www.life.edu/run2021 for more information and to register for this event.
Founded in 1974, Life University is a health sciences institution most known for its College of Chiropractic, the largest single-campus College of Chiropractic in the world. Undergraduates can pursue 14 undergraduate degrees; a pre-chiropractic, degree-seeking pathway; and three graduate degrees within the College of Graduate and Undergraduate Studies. Some degree programs are offered to distance learners through the College of Online Education.
Life University strives to empower our students to succeed both professionally and personally. At LIFE, we innovate our approach to higher education, while also remaining true to our philosophical commitment to produce informed leaders who exemplify humanistic values in their professions. To achieve this goal, LIFE recognizes and demonstrates its dedication through three official Life University Values: Lasting Purpose, Vitalism and Integrity.
LIFE's 110-acre campus in Marietta, Georgia, just northwest of Atlanta, is home to more than 2,800 undergraduate, graduate and professional students who come from all 50 United States and more than 45 countries.
For more information about the Run the Lights of LIFE 5K, visit www.life.edu/run2021.
For more information about Life University, visit LIFE.edu.
About Life University
Life University is regionally accredited by the Southern Association of Colleges and Schools Commission on Colleges (SACSCOC) to award baccalaureate, master's and Doctor of Chiropractic degrees, and also has programmatic accreditation through the Council on Chiropractic Education (CCE) and the Accreditation Council for Education in Nutrition and Dietetics (ACEND). The mission of Life University is to empower students with the education, skills and values necessary for career success and life fulfillment, based on a vitalistic philosophy.
Related posts