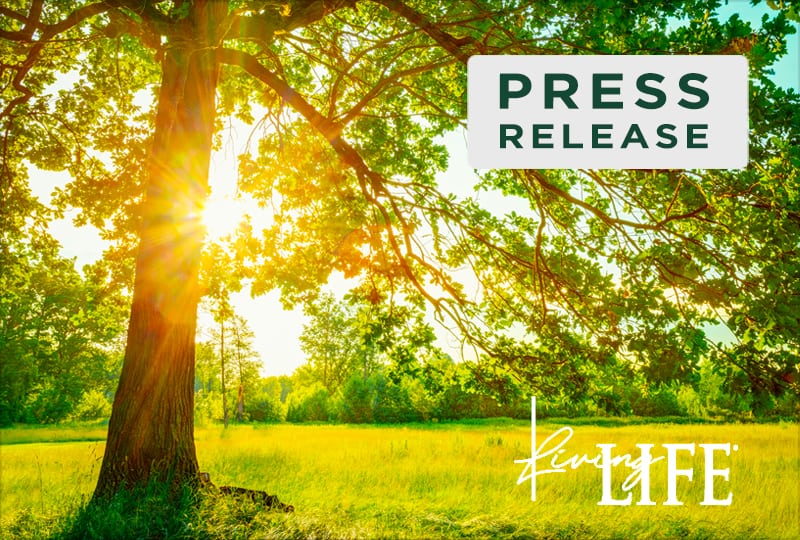 Lakeland, Florida – February 22, 2022 – For the second consecutive season, the Life University (Life U) Men's Wrestling team captured the MSC South-Division Tournament Title over the weekend that was hosted by Southeastern University. The program will also send a full roster of 12 wrestlers to the NAIA National tournament for just the second time in its history.
The No. 2 nationally-ranked Running Eagles captured the team title with 195 team points as Southeastern finished in second with 161. Life U had all 12 wrestlers who competed finish on the podium with six MSC champions, five runner-ups and one third place finish. All 12 qualify for the NAIA National Championships due to the allocations that were released for each weight class.
After the championships, the Running Eagles were also recognized with postseason awards, as Head Coach Omi Acosta was named the MSC South-Division Coach of the Year, Cole Manion was named the MSC South-Division Assistant Coach of the Year, Steven Villalobos was named the MSC South-Division Freshman of the Year and Zane Lanham earned the MSC South-Division Wrestler of the Year.
No. 2 nationally-ranked Brandon Orum, No. 9 nationally-ranked Jacob Ruiz, No. 2 nationally-ranked Denver Stonecheck, No. 5 nationally-ranked Jack Bass, No. 2 nationally-ranked Sid Ohl and No. 3 nationally-ranked Lanham each brought home an MSC championship at their respective weight classes.
No. 6 nationally-ranked Julian Hernandez, No. 4 nationally-ranked Brevin Balmeceda, No. 14 nationally-ranked Villalobos, No. 4 nationally-ranked Asher Eichert and No. 5 nationally-ranked JJ Perez each earned Second Team All-Conference honors by making it to the finals. No. 18 nationally-ranked Mason McDaniel earned third in his weight class to qualify for the national championships.
Every team member scored double digit team point totals for the Running Eagles at the tournament. Stonecheck, Bass and Lanham each finished with 19 points to lead the way. All three wrestlers pinned both of their opponents to earn the bonus points. In total, there were 16 bonus point matches for Life U during the tournament. The full results for each individual can be found here: MSC South-Division Tournament Results.
The men will now prepare for the NAIA National Tournament that will take place from March 4-5 in Wichita, Kansas at Hartman Arena. Information on the championships can be found here: 2022 NAIA Men's Wrestling Championships Information.
Acosta shared his thoughts on the tournament and his team's performance below:
https://www.youtube.com/watch?v=t4RwLnvf_xk.
Founded in 1974, Life University is a health sciences institution most known for its College of Chiropractic, the largest single-campus College of Chiropractic in the world. Undergraduates can pursue 14 undergraduate degrees; a pre-chiropractic, degree-seeking pathway; and three graduate degrees within the College of Graduate and Undergraduate Studies. Some degree programs are offered to distance learners through the College of Online Education.
Life University strives to empower our students to succeed both professionally and personally. At Life U, we innovate our approach to higher education, while also remaining true to our philosophical commitment to produce informed leaders who exemplify humanistic values in their professions. To achieve this goal, Life U recognizes and demonstrates its dedication through three official Life University Values: Lasting Purpose, Vitalism and Integrity.
LIFE's 110-acre campus in Marietta, Georgia, just northwest of Atlanta, is home to more than 2,800 undergraduate, graduate and professional students who come from all 50 United States and more than 65 countries.
For more information about Life University, visit life.edu.
For more information about Life U Athletics, visit liferunningeagles.com.
About Life University
Life University is regionally accredited by the Southern Association of Colleges and Schools Commission on Colleges (SACSCOC) to award baccalaureate, master's and Doctor of Chiropractic degrees, and also has programmatic accreditation through the Council on Chiropractic Education (CCE) and the Accreditation Council for Education in Nutrition and Dietetics (ACEND). The mission of Life University is to empower students with the education, skills and values necessary for career success and life fulfillment, based on a vitalistic philosophy.
Related posts