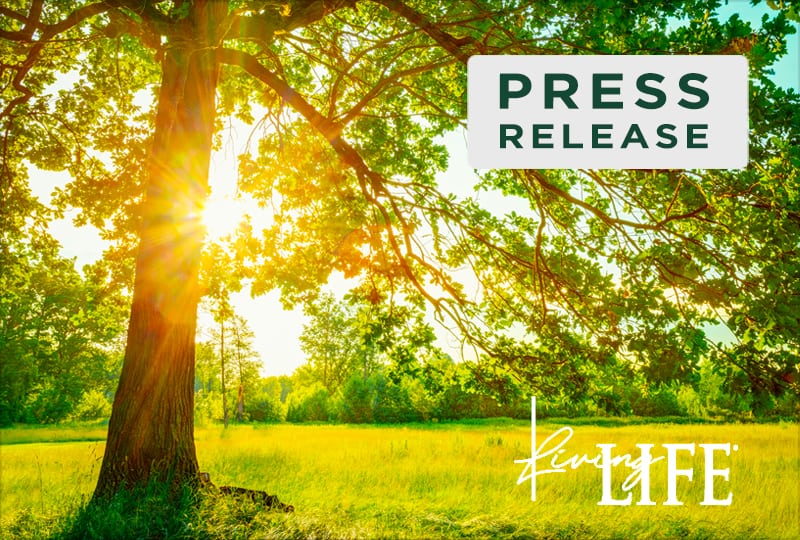 Marietta, Georgia– February 14, 2023 – Co-Founders of 100% Chiropractic and friends of Life University (Life U) Drs. Jason and Vanessa Helfrich and their team have created an endowed Doctor of Chiropractic (D.C.) student scholarship at Life U with an initial contribution of $50,000 in January 2023. The scholarship is titled the 100% Chiropractic Scholarship and is the largest endowed scholarship in the history of Life U.
"We are proud to introduce the 100% Chiropractic Scholarship at Life University. The 100% Chiropractic family understands and welcomes the responsibility that comes with being one of the largest Chiropractic businesses in the world and the importance of giving back to both the institutions inspiring these students as well as the future docs themselves who will carry this torch as we continue our progress and journey toward changing the face of health care and creating a better understanding of an above, down, inside out approach to achieving true health," explained Drs. Jason and Vanessa Helfrich. "We can truly change the world, and that starts by lending a hand to those that are coming up behind us. We are grateful for our friendship with Life University and continue to be inspired by the vision they have created for moving this profession forward and educating and inspiring the next generation of chiropractors."
The 100% Chiropractic Scholarship marks the tenth endowed scholarship at Life U and the seventh dedicated specifically to D.C. students. The complete list can be found at Alumni.life.edu/scholarships.
Life U President Dr. Rob Scott commended Drs. Helfrich and their team for the endowment, saying, "Drs. Jason and Vanessa have consistently been generous of their time, talent and treasure as great friends of Life U over the years, and this endowment is an extraordinary gift that shows their unwavering commitment to our University and the chiropractic profession."
Founded in 1974, Life University is a health sciences institution most known for its College of Chiropractic, the largest single-campus College of Chiropractic in the world. Undergraduates can pursue 14 undergraduate degrees; a pre-chiropractic, degree-seeking pathway; and three graduate degrees within the College of Graduate and Undergraduate Studies. Some degree programs are offered to distance learners through the College of Online Education.
Life University strives to empower our students to succeed both professionally and personally. At Life U, we innovate our approach to higher education, while also remaining true to our philosophical commitment to produce informed leaders who exemplify humanistic values in their professions. To achieve this goal, Life U recognizes and demonstrates its dedication through three official Life University Values: Lasting Purpose, Vitalism and Integrity.
Life U's 110-acre campus in Marietta, Georgia, just northwest of Atlanta, is home to more than 2,700 undergraduate, graduate and professional students who come from all 50 United States and more than 65 countries.
For more information about Life University, visit life.edu.
For more information about Life U's Doctor of Chiropractic Program, visit life.edu/academic-pages/chiropractic-program/
 About Life University
Life University is regionally accredited by the Southern Association of Colleges and Schools Commission on Colleges (SACSCOC) to award baccalaureate, associate, master's and Doctor of Chiropractic degrees, and also has programmatic accreditation through the Council on Chiropractic Education (CCE) and the Accreditation Council for Education in Nutrition and Dietetics (ACEND). The mission of Life University is to empower students with the education, skills and values necessary for career success and life fulfillment, based on a vitalistic philosophy.
Related posts