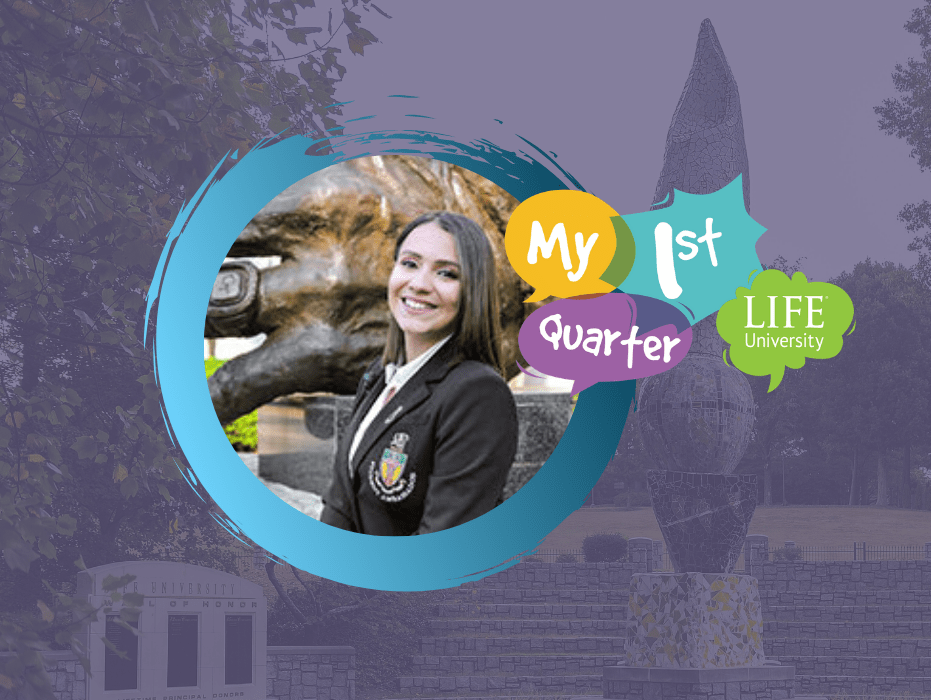 What is your name, the degree you are pursuing and the quarter you started at Life University (LIFE)?
My name is Jesslian Rosa Rosado, and I am pursuing a Doctor of Chiropractic (D.C.). I started at Life University in Winter Quarter 2018.
What made your first quarter at LIFE so memorable?
What made it memorable was that, like I always said to everyone that asked me, is that I understood that I was capable of achieving something, because back home I didn't have the best grades in college, so moving here, seeing that I had pretty good grades, that it was all my work – that I studied hard and saw that I got good grades, it was pretty memorable for me. It was like, "Yay, I did it!" It wasn't that I was never able to do it, it was that I didn't believe in myself enough, that I was capable of doing it.
What surprised you during your first quarter at LIFE?
I made a lot of connections with other people, because I was pretty shy. I understand English pretty well, but it's not my first language. So my first quarter here, I didn't want to speak any type of English, because I was scared that maybe someone was going to make fun of me because I have an accent or I said a word wrong or something. And actually people were pretty welcoming. They helped me a lot, all the time they gave me tips on how I can improve my English and that actually surprised me a lot.
What advice would you give your younger self?
That it's okay not to have everything figured out at first because putting a lot of pressure on yourself is going to make you want to drop or lose your goals, or trying to fulfill other people's goals. Sometimes our parents want the best for us, and we love them for that, but sometimes we feel pressure to complete the goals that they want for us, rather than the ones that we really want. So it's important that it's okay to figure it out maybe your first year of college, what you want, and it's okay to change. It's okay to not be at the same rate or level that your other friends are going to be doing, that experience.
How would you describe your first quarter in three words?
Amazing, life-changing and fun.
My 1st Quarter is a new campaign featuring students who are currently within or who just finished their 1st quarter of studies at Life University. All University students (undergraduates, graduates and D.C.) are encouraged to share their experiences in order to help those in future incoming classes get a real-life glimpse of what they can expect as they start a new chapter of their education journeys at LIFE.
Related posts