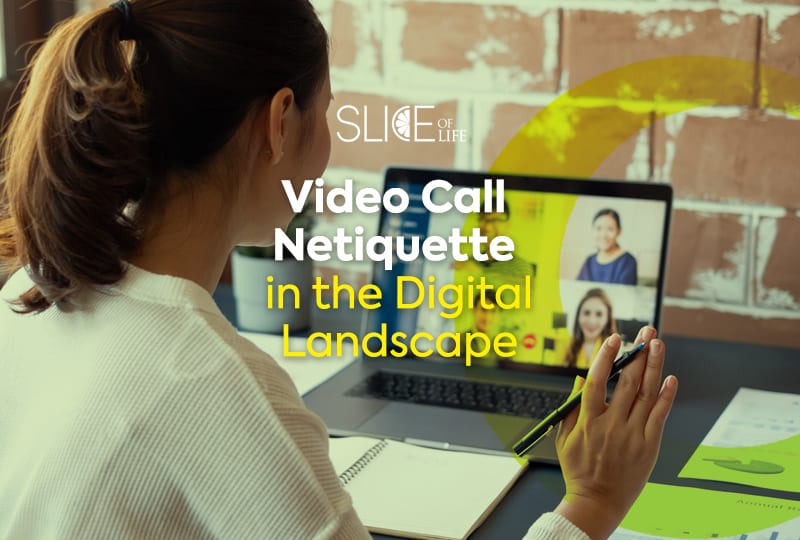 With every innovative solution, new challenges often arise. That has certainly been the case with the rising popularity of video calls for educational and business purposes, brought to the forefront during the COVID-19 pandemic. But whether you are a student taking classes online or an up-and-coming business professional hopping on Zoom and Microsoft Teams for meetings, it is imperative to remember to have good manners to keep the group productive and on task.
Zoom offers some great tips for successful video calls in their blog "Video Meeting Etiquette: 7 Tips to Ensure a Great Attendee Experience."
Make sure everyone knows one another, if possible. If this is the first time that a new individual is joining in on a call, they need to be introduced right away to the rest of the attendees. If you are the video call host, it is your goal to start off with a welcoming environment that stimulates engagement.
Be aware of your background and ensure what is on display to fellow students or co-workers is appropriate. A messy office or flashy art can detract focus. Ideally, attend video call meetings from a quiet area with limited background noise and movement. Virtual background features are a simple way to reduce background distractions when you have to tune in from a busy location. Keep in mind as well that professional attire is still recommended.
Look at the camera. It is natural and common to want to look at yourself on the screen when you are talking, but that will have your eyes drifting left or right away from the others on the call. Looking at the camera mimics direct eye contact with the viewer, which will help everyone feel more engaged and present. If you can, position your web camera and monitor at eye level so it is more natural for you to look into the camera.
Eliminate distractions and pay attention. Turn off your phone or put it on silent. Ignore notifications and other popups. If you are sharing your screen, make sure to only have relevant material open.
Remain cognizant of your current audio and video settings. If you are not speaking, it is polite to keep yourself muted for others to focus on the current speaker. It is also considered best practice to keep your camera on during meetings, but that may vary depending on personal team preferences.
Robert Half Talent Solutions points out a few more dos and don'ts in their article "14 Videoconference Etiquette Tips"that are also worth noting.
Do a technology check prior to the meeting. Technical difficulties during a video call are annoying at best and at worst can eat up so much valuable time. See how your internet connection is functioning, and if you are unsure, do a quick practice run to see how your audio and visuals are coming through.
If you are leading a meeting, creating an agenda and gently encouraging the team to stick to it can be helpful in achieving intended goals. Also, avoid holding meetings without purpose.
Speak up so everyone can hear you. Enunciate and slow down if necessary. Keep in mind that there is often a minor delay when someone talks, so pause after posing a question or listening to someone speak. It is easy to accidentally interrupt each other if you do not allow for pauses.
Try to keep in mind that you are still communicating with fellow human beings, so try to be kind and patient, responding with empathy and building relationships.
It is tempting to multitask in virtual meetings, especially if you are not needed to speak. The urge to scroll Instagram, check your email or catch up on the news can be strong, but it is best to ignore that impulse. People can usually tell if you aren't paying attention in a video meeting, and it is not only rude, but you can also miss needed information. Lastly, snacking or eating lunch during a video meeting is generally frowned upon.
Keep still when on the screen. Just like in real life, a person that is fidgeting too much is distracting. Also, place your device on a stationary object to avoid disorienting others if possible.
Slice of LIFE is an invitation to and extension of everything happening at Life University. Whether you are a current student, a potential freshman or a proud alum, Slice of LIFE can help keep you connected to your academic community. Know of a compelling Life U story to be shared, such as a riveting project, innovative group or something similar? Let us know by emailing Marketing@life.edu.
Related posts