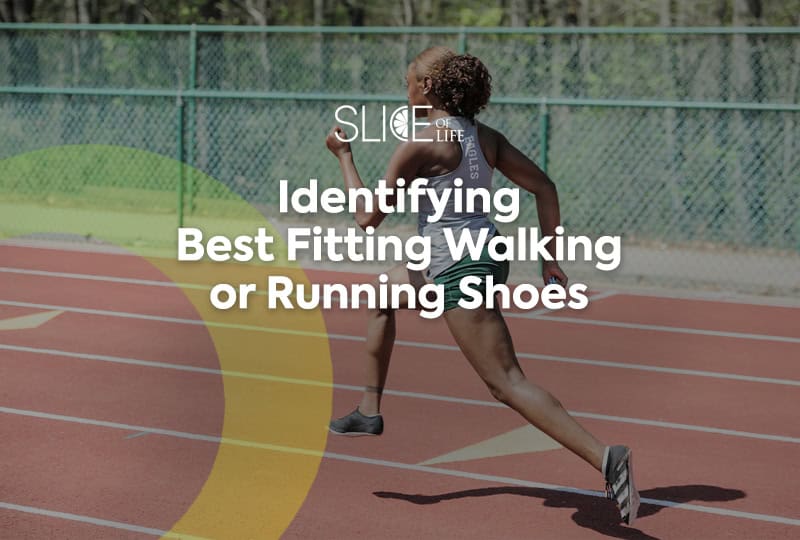 Getting in a great and safe workout starts with your feet. Making sure you are wearing the best fitting footwear suited to your workout is vital. Everyone wants the trendiest and sexiest looking kicks, but just because something looks cool doesn't necessarily mean it is going to give you the needed support. The Foundation for Chiropractic Progress (F4CP) hones in on the issue in their article "Understanding Optimal Shoe Fit For Walking And Running".
The benefits of regular exercise are well established. It helps with maintaining muscle tone, improved blood pressure, better cholesterol levels, reduced risk of serious diseases such as stroke, as well as boosting energy and endurance. Walking at a brisk pace for a minimum of 150 minutes a week is recommended by the American Heart Association. But to get the full benefits of regular exercise, participants have to optimize the care they take for the joints in the body, including choosing shoes that best support their chosen activities. Doctors of Chiropractic (DCs) can monitor their patients' joints and make adjustments in the spine and extremities as needed. This includes the hip, knee and foot, the key focus areas more likely to experience changes related to running or walking. A DC can also give guidance related to the best footwear for your needs.
Measuring up
Let's get on the right path with some good-to-know information on what to look for when searching for your next favorite pair of walking or running shoes.
Finding the correct size, length and width for your feet is essential.
Begin with a solid and accurate measurement of your feet while wearing the type of athletic socks you typically work out in. If you wear inserts, bring those as well when trying on shoes.
Really take a moment to see how much room you have in front of the shoe. Too much room can hurt your toes or allow for sliding and blisters. If the shoe is too small, it can cramp the toenails and restrict the joints too much. The key is to find support, room in the toes but not to experience sliding in the shoes.
In terms of length, at least a half inch up to a full inch is acceptable between your longest toe and end of the shoe. This does not necessarily mean the big toe, as some people have the second toe as the longest. As a general rule, the distance wanted is from the tip of the longest toe to the end of the shoe is about the width of your thumb. The toes should not feel smashed or touch the end of your shoe.
For shoe width, you want to be able to pinch a bit of material on the top or side of the shoe. The heel should cup comfortably at the back of the shoe and not show any slipping up or down.
Generally speaking, walking or running shoes tend to be about a half inch bigger than your standard shoe size.
Other Considerations
Walking and running are similar activities but the ideal shoes for walking will not be the same as the ideal running shoes. For those that do both, it might make sense to invest in a pair for each activity. Runners strike the ground with more force than walkers, so of course the support needs differ.
Here are a few additional features to consider before choosing your shoes:
Cushioning: Often running shoes are designed with more cushioning compared to walking shoes to compensate for the increased impact. Yet in a walking shoe, extra cushioning simply adds weight and cost to the shoe without serving much purpose. Walking shoes do often have more cushioning in the heel as many walkers are heel stirkers, while runners can be all over the map on their foot patterns so cushioning is often added to the sole and the heel.
Flexibility: Test to see if your shoe bends at the forefoot where the foot meets the toe joints by bending the shoe by hand. If the sole doesn't bend easily or bends at the arch instead of closer to the toes, the shoe could be too restrictive.
Heel Height: If you feel like you are wearing high heels or platforms, that might be a bad sign. Yet running shoes will have a taller heel for extra stability and cushion compared to walking shoes. Walkers more commonly roll forward toward the toes to push off and thus the impact force is less. Zero heel drop is ideal for walking shoes, meaning that the difference in height between the heel and toe of the shoe is 0 mm.
Heel Flare: Heel flares are an extra extension of material on the outsole sometimes included on running shoes to provide pronation control and stability. This means they are designed to help prevent the foot or arch from rolling inward. You want flair in walking shoes perhaps but probably not heel flares, as they could lead to foot catching or heel dragging.
Toe-Heel Box: This refers to the ideal amount of space you want in your shoes, so your feet are secure yet moveable. Again, remember to have a thumb's width space between your toes and the end of the shoe. Make sure that your heel feels cupped and steady, not slipping.
Lace-Up, Buttercup. As easy, cute and fun as slip-on shoes can be, lace-up shoes provide better fit and ability to secure the foot and avoid slippage.
Don't be too narrow. Unless you have very narrow feet, avoid narrow shoes. Forcing regular sized feet into narrow shoes can lead to nail growth deformities, blisters, calluses, joint pain and worse.
Keep the fit in fitness and make sure to get great fitting shoes for your next walk or run. 
References (from original F4CP article)
Slice of LIFE is an invitation to and extension of everything happening at Life University. Whether you are a current student, a potential freshman or a proud alum, Slice of LIFE can help keep you connected to your academic community. Know of a compelling Life U story to be shared, such as a riveting project, innovative group or something similar? Let us know by emailing Marketing@life.edu.
Related posts