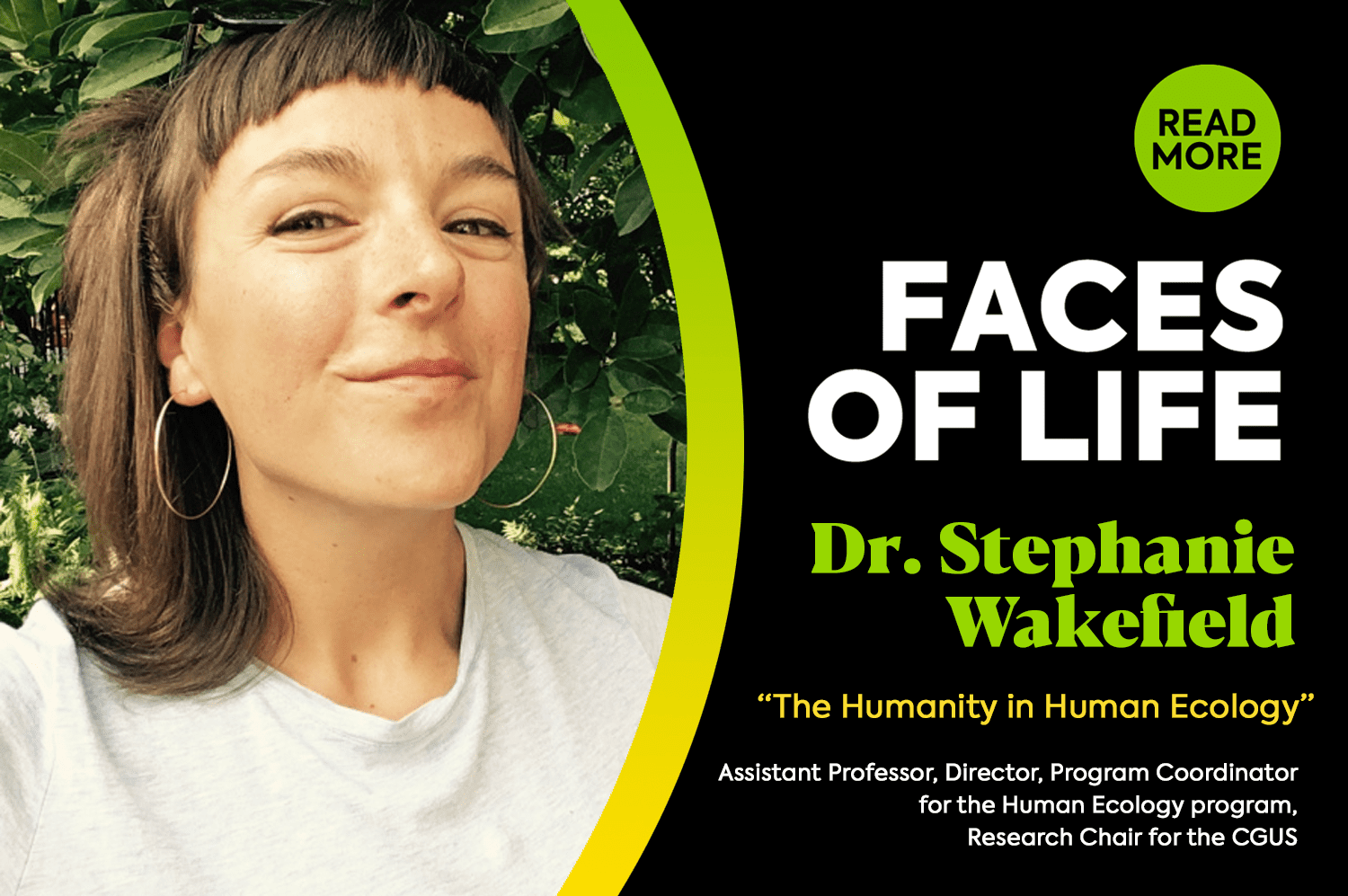 Assistant Professor, Director, Program Coordinator for the Human Ecology program, Research Chair for the College of Graduate and Undergraduate Studies (CGUS)
"The Humanity in Human Ecology"
Dr. Stephanie Wakefield grew up in Kansas with her mom and her uncle, but she spent a good portion of her life in New York City, working toward her Ph.D. in Earth and Environmental Sciences at The City University of New York. She taught at Queens College (under the City University of New York umbrella) and The New School, two well-respected colleges in the city.
In 2018, a post-doctoral research fellowship brought her to the sunshine state and specifically to Florida International University. Supported by the Urban Studies Foundation, Dr. Wakefield came to Miami to conduct research on climate change adaptation, focusing on experimental practices to adapt to sea rise. This was a continuation of study that she had begun to develop in her time in New York, focused on "the use of nature as infrastructure as a resiliency response to sea rise in coastal cities."
Dr. Wakefield is relatively new to Life U, having only come on board in Fall 2020. Yet in her short time at Life U thus far, Dr. Wakefield has left several positive waves in her wake.
"I really enjoy working at Life U, and one of the things I love is the openness of the University and the community here to create this new program—this Human Ecology program—and trying innovative teaching and learning methods, like outdoor learning, active learning," said Dr. Wakefield. "I love how the students are so motivated to do these things. So many of our students are athletes, so they are ready to physically get out there and get out in the creek, get in the trails and try all kinds of hands-on human ecological projects."
As the Director of the new Human Ecology program at Life U, Dr. Wakefield prides herself on fostering hands-on learning experiences and wading waist-deep in the creek alongside her students if that is what the day's lesson, research or project calls for.
"Human Ecology is the study of the relationship between people and their environments. It's about learning to understand the world through a complex systems lens and to design solutions to the problems that we face in the world now through that lens. Human Ecology students in our program study the different ways around that world, throughout different points in time people have adapted their environments and created whole worlds out of that," explained Dr. Wakefield.
Though Human Ecology as a study seeks to learn from the past, the Human Ecology program at Life U is primarily focused on the current state of the environment, and particularly climate change, in order to promote a brighter future. One major development that serves to help the Human Ecology program grow under Dr. Wakefield's watchful eye is Life U's recent commitment to the Georgia Climate Project.
In January 2022, (Life U) became the 10th university in the state to join the Georgia Climate Project, a non-partisan, multi-year effort to improve understanding of climate change impacts and solutions state-wide and build a state-wide network to address these questions. Other university partners committed to this effort include Emory University, Georgia Institute of Technology, University of Georgia, Agnes Scott College, Columbus State University, Georgia Southern University, Spelman College, University of North Georgia and Georgia State University.
Dr. Wakefield is leading the charge of this movement as the Life U Academic Partner Representative.
"Joining the Georgia Climate Project is an amazing opportunity for Life U. It's a great way to build on Life U's commitment to positive social change and environmental regeneration and for our students and faculty to join the frontlines of climate change and resiliency research in Georgia," remarked Dr. Wakefield. "We are excited to contribute to the conversation, collaborate with practitioners across the state and connect our students to valuable research opportunities and networks."
Climate change is a defining challenge of our time, and analysis of Georgia's climate change future has led Life U Human Ecology students to design a range of research projects focused on climate change resiliency and adaptation, including designing rainwater collection systems, exploring climate change adaptative urban farming, building community resilience to extreme weather events, and implementing nature-based solutions and green infrastructure.
The saying may be that the grass is always greener, but thanks to Dr. Wakefield and her amazing students, Life U is looking rather lush and green in more ways than one.
Faces of LIFE is a story campaign that showcases members of the dynamic Life U community, including faculty/staff, students, alumni and health science professionals. Interested in being featured or nominating a candidate? We want to hear from you! Email Marketing@LIFE.edu. Read more Faces of LIFE stories.
Related posts