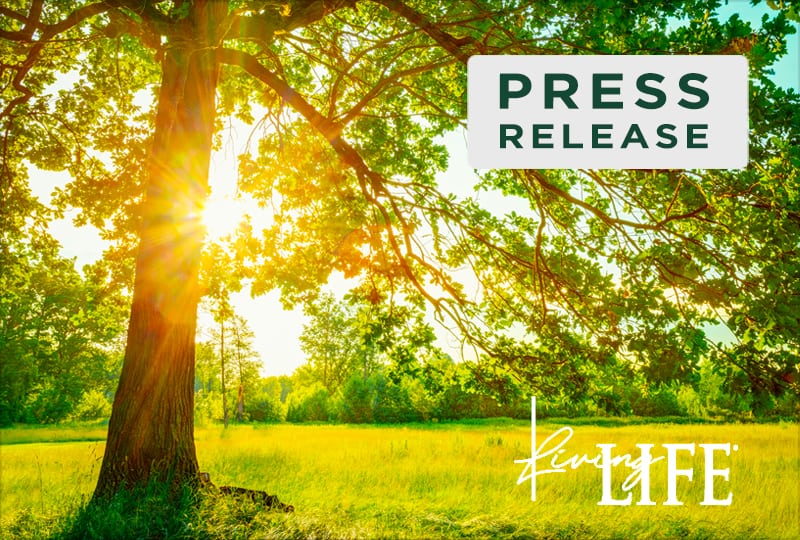 Marietta, Georgia – January 31, 2022 – Life University (Life U) has become the tenth university in the state to join the Georgia Climate Project, a non-partisian, multi-year effort to improve understanding of climate change impacts and solutions state-wide and build a state-wide network to address these questions. Other university partners committed to this effort include Emory University, Georgia Institute of Technology, University of Georgia, Agnes Scott College, Columbus State University, Georgia Southern University, Spelman College, University of North Georgia and Georgia State University.
The goal of the Georgia Climate Project is to position Georgia as a clear leader on climate change with a track record of rigorous analysis and constructive engagement among diverse groups leading to practical, science-based solutions related to changing climate.
"Life University is excited to join the Georgia Climate Project and for this opportunity for our students and faculty to contribute their research to the growing body of knowledge around climate change in Georgia," Life U Vice President of Academic Affairs Dr. Jana Holwick said. "The impact of climate change touches all aspects of our lives. It is important for individuals, businesses and governments across the globe to understand how we can mitigate the impact our daily activities have on our environment."
Leading the charge of this movement as the Life U Academic Partner Representative is Dr. Stephanie Wakefield, Assistant Professor and Program Coordinator for the Human Ecology program and Research Chair for the College of Graduate and Undergraduate Studies (CGUS).
"Joining the Georgia Climate Project is an amazing opportunity for Life U. It's a great way to build on Life U's commitment to positive social change and environmental regeneration, and for our students and faculty to join the frontlines of climate change and resiliency research in Georgia," remarked Dr. Wakefield. "We are excited to contribute to the conversation, collaborate with practitioners across the state and connect our students to valuable research opportunities and networks."
Climate change is a defining challenge of our time, and analysis of Georgia's climate change future has led Life U Human Ecology students to design a range of research projects focused on climate change resiliency and adaptation, including designing rainwater collection systems, exploring climate change adaptative urban farming, building community resilience to extreme weather events, and implementing nature-based solutions and green infrastructure.
"It is important to spread awareness about climate change as much as we can because not everyone is exposed to this knowledge. Having students involved allows for the younger generations to spread awareness through their platforms for more to see," said B.S. Human Ecology student Kaitlin Ivey.
Students and faculty are also developing innovative multimedia tools to share and communicate resiliency building best practices in our community. These new and exciting approaches can serve as vital information to help move the collective vision of the Georgia Climate Project forward.
"The Division of Natural Sciences at Life U is committed to training the next generation of researchers and leaders to address opportunities in climate change and sustainability," said Dr. Saphronia Johnson, Assistant Dean of the Division of Natural Sciences. "This new partnership with the Georgia Climate Project brings together the brightest minds in our state to explore and initiate change that will accelerate Georgia as a leader in industry and academia."
Founded in 1974, Life University is a health sciences institution most known for its College of Chiropractic, the largest single-campus College of Chiropractic in the world. Undergraduates can pursue 14 undergraduate degrees; a pre-chiropractic, degree-seeking pathway; and three graduate degrees within the College of Graduate and Undergraduate Studies. Some degree programs are offered to distance learners through the College of Online Education.
Life University strives to empower our students to succeed both professionally and personally. At Life U, we innovate our approach to higher education, while also remaining true to our philosophical commitment to produce informed leaders who exemplify humanistic values in their professions. To achieve this goal, Life U recognizes and demonstrates its dedication through three official Life University Values: Lasting Purpose, Vitalism and Integrity.
LIFE's 110-acre campus in Marietta, Georgia, just northwest of Atlanta, is home to more than 2,800 undergraduate, graduate and professional students who come from all 50 United States and more than 65 countries.
For more information about Life University, visit life.edu.
About Life University
Life University is regionally accredited by the Southern Association of Colleges and Schools Commission on Colleges (SACSCOC) to award baccalaureate, master's and Doctor of Chiropractic degrees, and also has programmatic accreditation through the Council on Chiropractic Education (CCE) and the Accreditation Council for Education in Nutrition and Dietetics (ACEND). The mission of Life University is to empower students with the education, skills and values necessary for career success and life fulfillment, based on a vitalistic philosophy.
Related posts