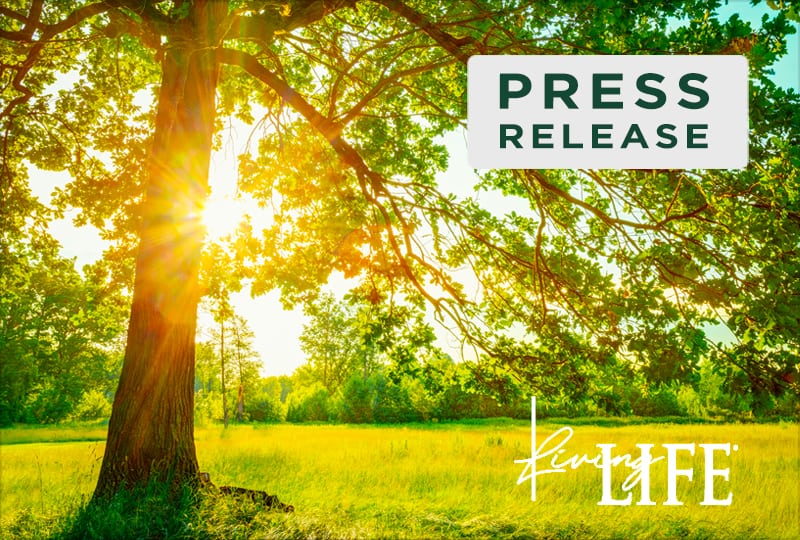 Gibson, Georgia – January 18, 2022 – Life University (Life U) recently donated 50 school desks to benefit Family Connection and Communities in Schools of Glascock County (FCCIS-GC, Inc.), with assistance from the Communities in Schools of Georgia (CISGA) and The Home Depot.
Life U Executive Director of Development Angela Getter coordinated with CISGA Board Member Arlethia Perry-Johnson and State Director, President and CEO of CISGA Carol Lewis to rehome these vital resources. Life U became a financial supporter of CISGA in 2021, so this donation is yet another extension of that commitment.
"Life U is dedicated to unleashing the power of people and organizations to transform their communities and the world, and during this 2021 festive season, we were honored to gift more than 400 school desks to a variety of Georgia schools," Life U Vice President of University Advancement and Enrollment Dr. Gilles LaMarche said.
CISGA serves as a statewide drop-out prevention organization working in schools and beyond. CISGA accepted the donation of 50 desks and reached out to a local partner that would most benefit from them. Thus the desks found their home at FCCIS-GC, INC., headed by Executive Director Wanda Davis.
FCCIS-GC, Inc. has approximately 150 students enrolled in an after-school program empowering kids to complete school and to avoid potentially harmful activities. It provides a safe environment for them during high-risk hours.
Life U and CISGA worked together to arrange the challenging logistics of transporting 50, 20-pound desks. Perry-Johnson recognized that additional support was required and reached out to fellow CISGA board members Lionel Leganeur and Joseph Lillybad, as well as placing a call to the Head of The Home Depot Foundation to seek their assistance.
Despite the fact that this occurred during their critical holiday business season, The Home Depot's Executive Vice President Teresa Roseborough quickly granted an urgent request for support by providing trucking transportation and packing material for the desks.
With Roseborough's green light for support, Legagneur picked up the baton to aid with the logistics. The project was finalized, and the desks began their move to their new home on January 3. This project was made possible thanks to the tireless work of these individuals and many volunteers. This includes designated Life U on-campus labor support, three site coordinators from CIS affiliate CISGA in Troup County and more.
"We could not have supplied the after-school program in Glascock County with this much-needed classroom furniture without the charity and goodwill of our partners and donors, both Life U and The Home Depot," Lewis said. "Because of the generosity of all involved with this endeavor, more school-age youth facing barriers to academic achievement will experience the benefits of high-quality, well-equipped after-school programming."
Founded in 1974, Life University is a health sciences institution most known for its College of Chiropractic, the largest single-campus College of Chiropractic in the world. Undergraduates can pursue 14 undergraduate degrees; a pre-chiropractic, degree-seeking pathway; and three graduate degrees within the College of Graduate and Undergraduate Studies. Some degree programs are offered to distance learners through the College of Online Education.
Life University strives to empower our students to succeed both professionally and personally. At Life U, we innovate our approach to higher education, while also remaining true to our philosophical commitment to produce informed leaders who exemplify humanistic values in their professions. To achieve this goal, Life U recognizes and demonstrates its dedication through three official Life University Values: Lasting Purpose, Vitalism and Integrity.
LIFE's 110-acre campus in Marietta, Georgia, just northwest of Atlanta, is home to more than 2,800 undergraduate, graduate and professional students who come from all 50 United States and more than 65 countries.
For more information about Life University, visit life.edu.
About Life University
Life University is regionally accredited by the Southern Association of Colleges and Schools Commission on Colleges (SACSCOC) to award baccalaureate, master's and Doctor of Chiropractic degrees, and also has programmatic accreditation through the Council on Chiropractic Education (CCE) and the Accreditation Council for Education in Nutrition and Dietetics (ACEND). The mission of Life University is to empower students with the education, skills and values necessary for career success and life fulfillment, based on a vitalistic philosophy.
Related posts