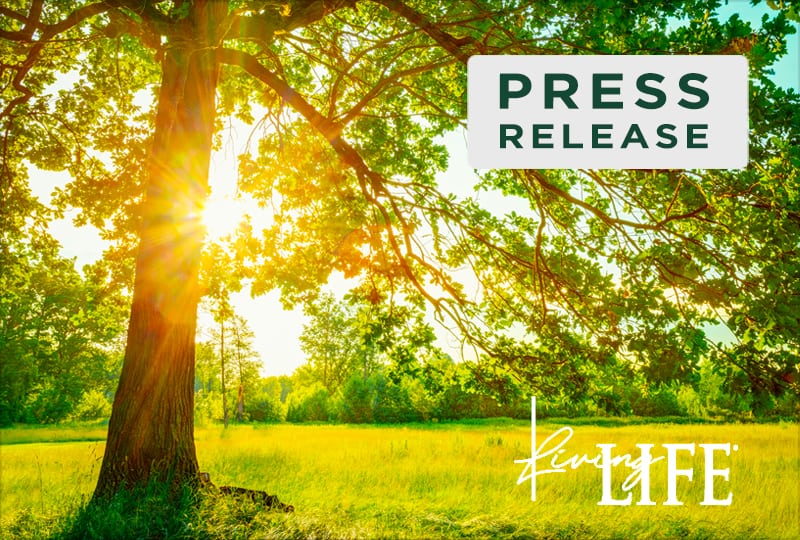 Marietta, Georgia– February 15, 2023 – Life University (Life U) created a state-of-the art podcast studio and began conducting interviews in December 2022 for an exciting new University podcast series, Living Life at Life U. After careful planning, the first installment of the Living Life at Life U podcast will be released Thursday, February 16, 2023, on the podcast website located at Living.Life.edu/Living-Life-Podcast, as well as other popular podcast platforms. Episode 1 is titled " Research, Human Ecology and a Healthier Planet with special guest Stephanie Wakefield, Ph.D."
Life U is proud to introduce the Living Life at Life U podcast host Dr. Véronica Garcia-Chaparro. She is a proud alumna of the Life U D.C. program, a practicing chiropractor and friend of the University. The podcast covers all the latest developments at Life U, from academics and chiropractic education to athletics and so much more. It is organized for user convenience into four main categories: Athletics, Professional Development, Leadership and Featured Podcasts.
This podcast was formed to create dynamic content for an ever-emerging platform so that the Life U community can continue to connect with the University in more user-friendly methods.
"It has been a top priority at Life University in recent years to revitalize ourselves as a brand and to augment this institution's immense potential and that of our students and faculty through modern, inventive means," said Life U President Dr. Rob Scott. "Our new podcast series is the perfect vehicle to do just that."
The podcast is available in both video and audio-based formats. Video formats are available on the main site, as well as through YouTube and Life University's applicable social media channels. Audio formats are available through Apple Podcasts, Spotify and Google Podcasts. Tune in every Thursday for a brand-new episode of Living Life at Life U!
Founded in 1974, Life University is a health sciences institution most known for its College of Chiropractic, the largest single-campus College of Chiropractic in the world. Undergraduates can pursue 14 undergraduate degrees; a pre-chiropractic, degree-seeking pathway; and three graduate degrees within the College of Graduate and Undergraduate Studies. Some degree programs are offered to distance learners through the College of Online Education.
Life University strives to empower our students to succeed both professionally and personally. At Life U, we innovate our approach to higher education, while also remaining true to our philosophical commitment to produce informed leaders who exemplify humanistic values in their professions. To achieve this goal, Life U recognizes and demonstrates its dedication through three official Life University Values: Lasting Purpose, Vitalism and Integrity.
Life U's 110-acre campus in Marietta, Georgia, just northwest of Atlanta, is home to more than 2,700 undergraduate, graduate and professional students who come from all 50 United States and more than 65 countries.
For more information about Life University, visit life.edu.
For more information about Living Life at Life U and the podcast, visit Living.life.edu/Living-Life-Podcast.
 About Life University
Life University is regionally accredited by the Southern Association of Colleges and Schools Commission on Colleges (SACSCOC) to award baccalaureate, associate, master's and Doctor of Chiropractic degrees, and also has programmatic accreditation through the Council on Chiropractic Education (CCE) and the Accreditation Council for Education in Nutrition and Dietetics (ACEND). The mission of Life University is to empower students with the education, skills and values necessary for career success and life fulfillment, based on a vitalistic philosophy.
Related posts