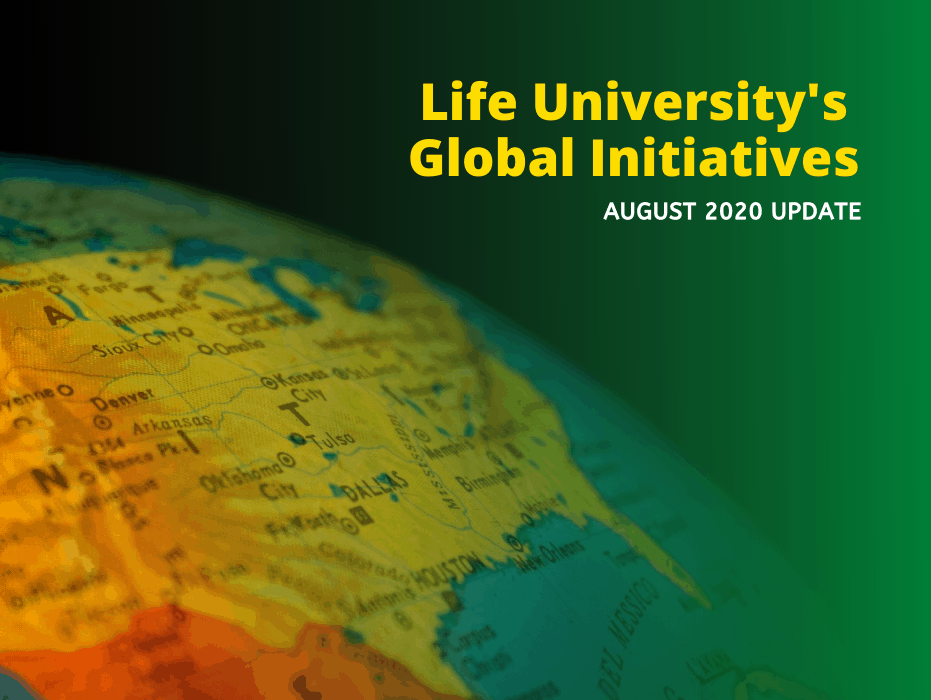 The first half of 2020 has seen the graduation of two international students returning to their countries to promote the chiropractic profession. In March, Dr. Zi Liu (Eva) graduated and began the process of returning to China to join the Life University project with the Chinese Olympic Committee. The process of returning to China was a challenge, but she succeeded and now is providing chiropractic care to Olympic athletes in the Beijing National Training Center along with Dr. Peng Li who is now the Executive Director of LIFE's Global Initiatives (LGI) China-Asia.
In June, Dr. Maria Gabriela Alpizar Jimenez (Gaby) graduated and prepared to return to Costa Rica by training with Dr. Leanna Kart until her return to Costa Rica was allowed. Finally, arrangements were completed, and she will depart for San Jose and arrive this month, and then go into quarantine for 14 days. As restrictions relax in Costa Rica, Dr. Alpizar will open a private clinic in San Pedro and also provide chiropractic care in the hospital clinic of UNIBE as patient volume increases.
LIFE is continuing to explore, develop and participate in virtual initiatives in Geneva, Braunschweig, Milan, Belgrade, Shanghai and recently in Gao, India and Kabul, Afghanistan. The remote instruction mandated by the pandemic has indirectly provided tremendous opportunities to explore alternative educational pathways around the world. LIFE's Global Initiatives continue to work with international parties preparing for the season when travel and physical initiatives can resume.
Related posts