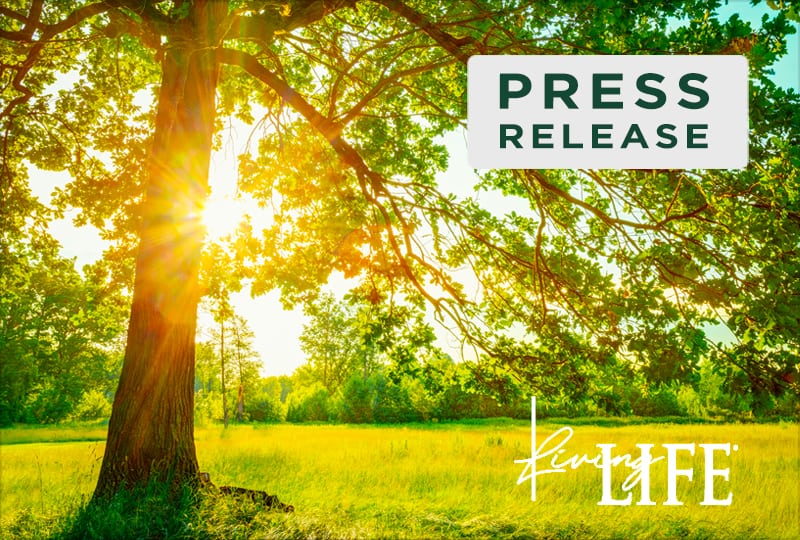 Marietta, Georgia- April 19, 2022- The Chillon Project is an initiative of the Center for Compassion, Integrity and Secular Ethics (CCISE) at Life University (Life U), and it provides higher education to people impacted by the prison system in Georgia. Life U offers two degree programs at a maximum-security facility for women in Georgia: an Associate of Arts in Positive Human Development and Social Change (A.A. in PHDSC)and a Bachelor of Science (B.S) in Psychology. Students in these programs who are released from prison continue to receive scholarships to complete degrees of their choice at Life U's main Marietta campus or through distance education. The Chillon Project also provides full scholarships for correctional staff at that prison to earn degrees at Life U.
The Chillon Project provides high-quality postsecondary education in prison and contributes to the well-being and empowerment of incarcerated people, with a ripple effect on children, families and communities inside and outside of prison. Research on higher education in prison has shown that it is the single most effective means of reducing the rates at which people return to prison.
"Recidivism rates drop by 48% for people who participate in any kind of postsecondary education and are even lower for people who earn college degrees, with long-standing college in prison degree programs nationwide reporting recidivism rates between 2-8%. People who were released after completing postsecondary programs while incarcerated in Georgia between 2011 and 2016 had a 0% recidivism rate," noted the Georgia Coalition for Higher Education in Prison (GACHEP) in a press release about a federal grant under which Life U is a sub-awardee.
The Chillon Project is not primarily motivated by reducing recidivism, however. The program is founded on the belief that all people deserve access to educational resources that enable them to thrive personally while building the world they wish to see. In addition, as a university, we have a special vocation to share resources with people impacted by mass incarcerated and systemic exclusion from access to education.
"For over five years I have been encouraging my 25-year-old daughter to go to college. I have impressed on her that education is something that no one can ever take away from you, and the benefits will last a lifetime. I have been sharing my college experience with her. She has subsequently enrolled in college on her own. I am so grateful for this life-changing program. I feel that my grandchildren and their children throughout the generations will reap the benefits of this college education," said a student from the A.A. in PHDSC Class of 2020.
The project's name, "Chillon," takes its name from the poem by Lord Byron entitled "The Prisoner of Chillon." Life U's founder and first president, Dr. Sid E. Williams, recited passages of this poem to draw attention to how environments influence our lives.
The Chillon Project began in 2015 when Dr. Brendan Ozawa-de Silva, then a faculty member at Life U, was teaching courses on Buddhism and Contemplative Practice at the prison through a non-credit-bearing Certificate in Theological Studies administered by Emory University's Candler School of Theology. The students in Dr. Ozawa-de Silva's classes spoke passionately to him about their desire to be able to earn a college degree while incarcerated.
He presented a proposal to Life U's then-President Dr. Guy F. Riekeman to begin a degree program at the prison. Dr. Riekeman responded with an enthusiastic "yes," and that affirmation has been echoed by Life U's now-President Dr. Rob Scott, as well as by administrators, faculty and staff throughout the University who have committed their support to this program as a reflection of Life U's vitalistic philosophy and the principle of Lasting Purpose: to give, to love, to do, to serve, out of your own abundance.
Dr. Thomas Flores, Assistant Professor and A.A. in PHDSC Faculty Coordinator, was instrumental in his role as co-creator of the original associate degree curriculum. He currently is an instructor for this program and spends much of his time working with the students at the prison.
"Our students are very aware of how their actions affect other people, so that helps us work through the messiness […] Many of our students, when they grasp something, they want to spread it. So, when they get out, many of them have developed local initiatives and workshops to become mentors for others," said Dr. Flores
With the help of a grant from the Laughing Gull Foundation and the wholehearted support of the Georgia Department of Corrections and prison staff, Life U became the first college or university based in the state of Georgia to provide a degree program in prison since 1994 when Pell Grants were banned for incarcerated people as part of the federal Violent Crime Control and Law Enforcement Act. Life University admitted its first incarcerated students at Arrendale in July 2016, and the first class graduated with their Associate of Arts degree in January 2019. The second class graduated in January 2020, and all students graduated with honors. In January 2020, Life U also began offering a B.S in Psychology at the prison, and all A.A. in PHDSC graduates have the opportunity to earn that degree.
"It's been a really positive educational experience, because what we find is that especially over time, people are becoming more and more committed not only to their own success, but to the success of their peers," said Dr. Fabisiak, Director of the Chillon Project.
Life University strives to empower our students to succeed both professionally and personally. At Life U, we innovate our approach to higher education, while also remaining true to our philosophical commitment to produce informed leaders who exemplify humanistic values in their professions. To achieve this goal, Life U recognizes and demonstrates its dedication through three official Life University Values: Lasting Purpose, Vitalism and Integrity.
Life U's 110-acre campus in Marietta, Georgia, just northwest of Atlanta, is home to more than 2,800 undergraduate, graduate and professional students who come from all 50 United States and more than 65 countries.
For more information about Life University, visit life.edu.
For more information on the Chillon Project, visit compassion.life.edu/chillon-project.
About Life University
Life University is regionally accredited by the Southern Association of Colleges and Schools Commission on Colleges (SACSCOC) to award baccalaureate, master's and Doctor of Chiropractic degrees, and also has programmatic accreditation through the Council on Chiropractic Education (CCE) and the Accreditation Council for Education in Nutrition and Dietetics (ACEND). The mission of Life University is to empower students with the education, skills and values necessary for career success and life fulfillment, based on a vitalistic philosophy.
Related posts