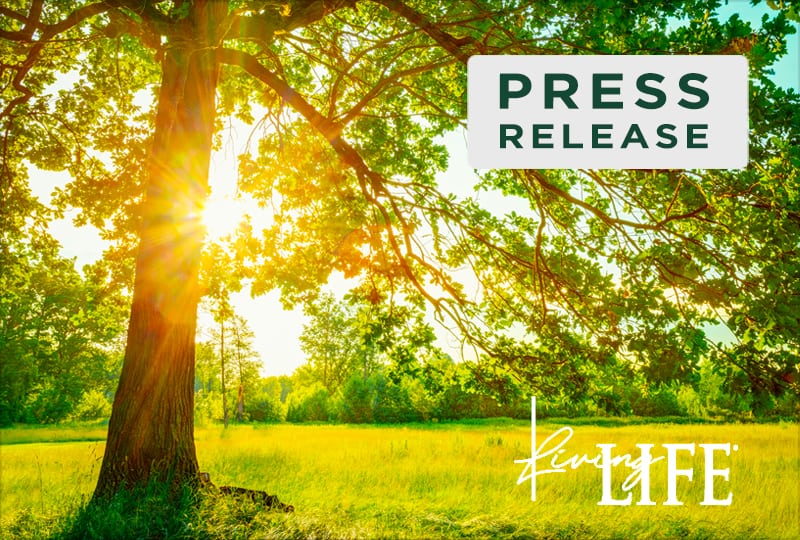 Marietta, Georgia- October 5, 2022- Life University (Life U) hosted chiropractic alumni and friends on its campus for LIFE Vision Extravaganza last Wednesday, September 28-Sunday, October 2, 2022. More than 1,600 attendees registered for the event that consisted of 80 different continuing education sessions and Vendor Hall that hosted 54 exhibitioners. Attendees participated in social events that included Thirsty Thursday, Tours of Life U's PAT and Virtual Anatomy labs, Casino Night, the President's Circle Annual Luncheon, the Lasting Purpose Luncheon, 4th annual Black Alumni Reception and a Saturday evening Athletic Festival.
"Thank you to everyone who chose to join us at LIFE Vision Extravaganza 2022. From the comments we have received so far, the event was a success for most everyone," noted Life U Vice President of University Advancement and Enrollment Dr. Gilles LaMarche. "We sincerely appreciate the support you show Life University. A special thank you to our sponsors and vendors; you make this event possible. To our Alumni and Friends who were recognized with the prestigious Life University awards, congratulations. Thank you for serving as you do. We look forward to serving you at LIFE Vision Extravaganza 2023, scheduled for September 27 to October 1, 2023."
During the event, Life U held its annual Lasting Legacy Awards where it recognized individuals who have made outstanding contributions to their communities, the chiropractic profession and Life U.
Lasting Purpose – To Give: Camilla Franson, D.C. (Life U '96) and Stephen Franson, D.C. (Life U '96)
Honors the individuals who have demonstrated a notable increase in giving or an expansion of their giving to Life University, supporting Lasting Purpose.
Lasting Purpose – To Do: Paul Weeks, D.C. (Life U '98)
Honors an individual who contributes time, talent and treasure to Life University and the chiropractic profession.
Lasting Purpose – To Love: Johnny Brown, D.C. (Life U '01)
Honors the individual who exemplifies the highest level of pride and love for Life University.
Lasting Purpose – To Serve: Tony Ebel, D.C.
Honors the individual who has been a beacon for Life University in their service to their community and our profession.
LIFEforce Will Not Stop Award: B.J. Harman, D.C. (Life U '80) and Mrs. Jackie Harman
Honors LIFEforce tribe members who have stayed committed, shown strength and resilience and never stop educating and promoting Chiropractic. They are changing the world!
LifeForce Impact Award: Deborah Little, D.C. (Life U '05)
Honors a new LIFEforce Tribe member who has hit the ground running since they joined. They jumped right in and made an impact!
Young Alumnus/a Award: Michael Hollerbach, D.C. (Life U '17)
Honors a young Life University alumnus/a who has graduated within the last ten years for their outstanding professional and community achievements.
Distinguished Alumnus/a: James "Doc" Eaton, D.C. (Life U '92)
Honors a Life University alumnus/a who has reached the pinnacle of success in his career and has brought credit to themselves and to Life University. The contributions do not need to be publicly renowned but should represent important creative effort or accomplishment with societal or educational value.
Legacy Society Award: Claudia Anrig, D.C. (Life U '82) and Mr. Gary Janzen
Honors individuals who have given to Life University through planned giving.
Spirit of Philanthropy Award: Darcy Anderson, D.C. (Life U '89)
Honors an individual, family, association, corporation or foundation with a proven record of providing major, ongoing financial support and leadership to Life University. Their generosity encourages others to take leadership roles in philanthropy toward Life University.
Lifetime Giving Award: Amie Bend, D.C. (Life U '96) and Mr. Rich Giuli
Honors donors who have given consistently and selflessly to Life University over the course of many years.
Honorary Alumnus/a Award: Patrick Lowe, D.C.
Honors a friend of Life University who has reached the pinnacle of their individual career and life success, including making a measurable difference in their profession, community and at Life University.
Honorary University Advancement Team Award: Dr. Thomas Fabisiak
Honors a faculty or staff member who exemplifies his/her pride for Life University through assisting the advancement team and securing donations.
2022 Chiropractor of the Year: Dr. Karen Mathiak (Life U '84)
An individual who has made significant contributions to the chiropractic profession and leads the way for other doctors and patients. They exemplify Life U's tradition of excellence and have brought credit to the University and their profession through professional achievements or humanitarian service.
Lifetime Achievement Award: Joe Dispenza, D.C. (Life U '85)
An individual who exemplifies a lifetime of Lasting Purpose and dedication to the chiropractic profession and Life University.
The Sunshine LIFE Award: Mrs. Kathi Handt
Awarded to an individual who brings "sunshine" wherever they go.
Founded in 1974, Life University is a health sciences institution most known for its College of Chiropractic, the largest single-campus College of Chiropractic in the world. Undergraduates can pursue 15 undergraduate degrees; a pre-chiropractic, degree-seeking pathway; and three graduate degrees within the College of Graduate and Undergraduate Studies. Some degree programs are offered to distance learners through the College of Online Education.
Life University strives to empower our students to succeed both professionally and personally. At Life U, we innovate our approach to higher education, while also remaining true to our philosophical commitment to produce informed leaders who exemplify humanistic values in their professions. To achieve this goal, Life U recognizes and demonstrates its dedication through three official Life University Values: Lasting Purpose, Vitalism and Integrity.
Life U's 110-acre campus in Marietta, Georgia, just northwest of Atlanta, is home to more than 2,800 undergraduate, graduate and professional students who come from all 50 United States and more than 65 countries
For more information about Life University, visit life.edu.
About Life University
Life University is regionally accredited by the Southern Association of Colleges and Schools Commission on Colleges (SACSCOC) to award associate, baccalaureate, master's and Doctor of Chiropractic degrees, and also has programmatic accreditation through the Council on Chiropractic Education (CCE) and the Accreditation Council for Education in Nutrition and Dietetics (ACEND). The mission of Life University is to empower students with the education, skills and values necessary for career success and life fulfillment, based on a vitalistic philosophy.
Related posts