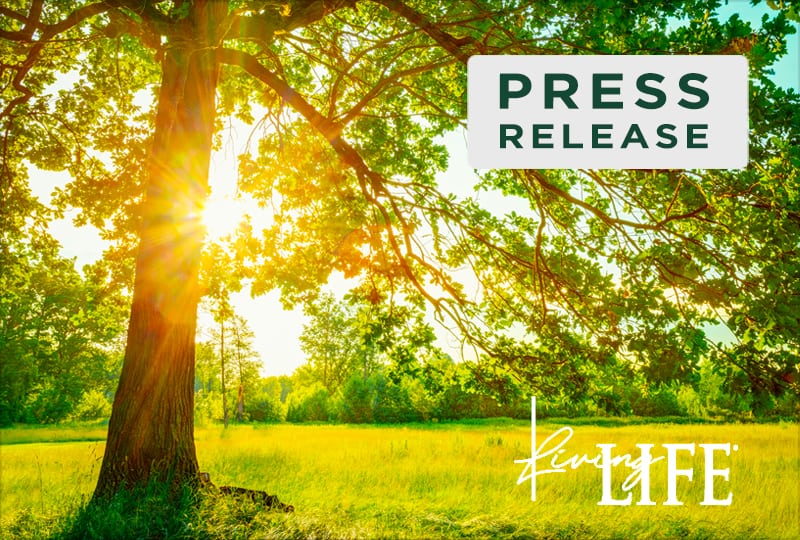 Marietta, Georgia- May 31, 2022- Life University's (Life U's) Charlie Farmer, a faculty member in the College of Graduate and Undergraduate Studies (CGUS), has been named Life U's recipient of the 2022 Vulcan Materials Company's Teaching Excellence Award.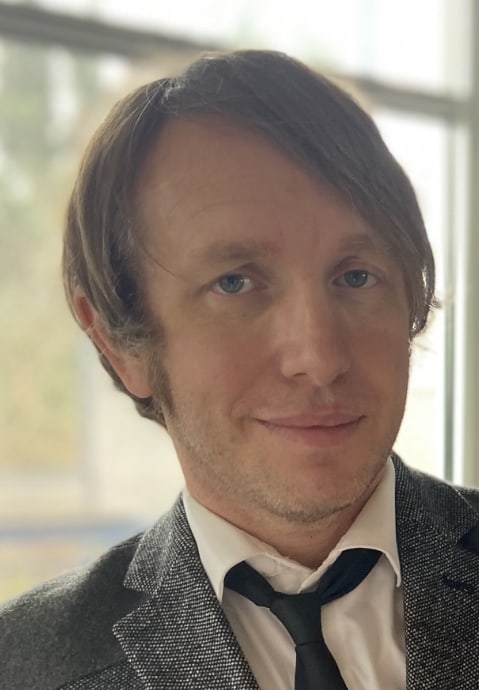 Established in 1991, the annual Vulcan Teaching Excellence Awards honor an outstanding professor selected by member campuses of the Georgia Independent College Association.
The award recognizes an exceptional faculty member who demonstrates strong academic skills in the classroom and provides leadership and support in other areas of campus life. The recipient is a faculty member who assists the institution in nurturing an academic climate that fosters learning and leadership to enhance the campus community.
Dr. Alan Wells, Assistant Dean of the Liberal Studies/Social Science Divisions, relayed that Mr. Farmer leads the efforts of the CGUS Learning Lab housed within the Division of Liberal Studies. In his teaching, Professor Farmer has demonstrated an ability to both challenge and nurture his students to get the most out of them academically. He is constantly updating his reading lists, assignments and classroom learning experiences to better meet the needs and interests of his students. His courses are generally among the first to fill, and his high SRI scores reflect the appreciation that students have for his teaching.
In addition, Mr. Farmer leads the efforts of the CGUS Learning/Writing Lab, and he has made a significant impact on the writing skills of those with whom he has worked. In this capacity, he has partnered with several faculty across multiple disciplines within CGUS to provide direct in-class and out-of-class support to their students. He also provides direct tutoring to students via regular lab hours, offers a workshop series each quarter covering a variety of writing topics, and he developed and manages the Learning Lab Blackboard page that helps facilitate the submission and evaluation of student written work.
Life U Vice President of Academic Affairs Dr. Jana Holwick said, "After being recommended as one of Life U's most outstanding faculty this year, it is my honor to extend this year's Vulcan Teaching Excellence Award to Mr. Charlie Farmer. He truly embodies Life U's core values as is evident in his teaching, mentoring, leadership in the learning lab and commitment to student success."
Founded in 1974, Life University is a health sciences institution most known for its College of Chiropractic, the largest single-campus College of Chiropractic in the world. Undergraduates can pursue 14 undergraduate degrees; a pre-chiropractic, degree-seeking pathway; and three graduate degrees within the College of Graduate and Undergraduate Studies. Some degree programs are offered to distance learners through the College of Online Education.
Life University strives to empower our students to succeed both professionally and personally. At Life U, we innovate our approach to higher education, while also remaining true to our philosophical commitment to produce informed leaders who exemplify humanistic values in their professions. To achieve this goal, Life U recognizes and demonstrates its dedication through three official Life University Values: Lasting Purpose, Vitalism and Integrity.
Life U's 110-acre campus in Marietta, Georgia, just northwest of Atlanta, is home to more than 2,800 undergraduate, graduate and professional students who come from all 50 United States and more than 65 countries.
For more information about Life University, visit life.edu.
About Life University
Life University is regionally accredited by the Southern Association of Colleges and Schools Commission on Colleges (SACSCOC) to award baccalaureate, master's and Doctor of Chiropractic degrees, and also has programmatic accreditation through the Council on Chiropractic Education (CCE) and the Accreditation Council for Education in Nutrition and Dietetics (ACEND). The mission of Life University is to empower students with the education, skills and values necessary for career success and life fulfillment, based on a vitalistic philosophy.
Related posts