LIFE UNIVERSITY PROFESSOR DR. MARLA THOMPSON HONORED WITH VULCAN TEACHING EXCELLENCE AWARD
Marietta, Georgia, July 18, 2019 – Life University's (LIFE) Dr. Marla Thompson, Adjunct Professor of Business, was recently the recipient of the 2019 Vulcan Materials Company's Teaching Excellence Award.
Established in 1991, the Vulcan Teaching Excellence Awards annually honor an outstanding professor on selected member campuses of the Georgia Independent College Association. The award recognizes an outstanding faculty member who demonstrates strong academic skills in the classroom and provides leadership and support in other areas of campus life.
LIFE UNIVERSITY NAMES DR. GILLES LAMARCHE VICE PRESIDENT OF UNIVERSITY ADVANCEMENT
Marietta, Georgia, March 22, 2019 – Life University (LIFE) announces that Gilles LaMarche, B.S., D.C., has been named the University's Vice President of University Advancement. In a process that took several months, Dr. LaMarche was ultimately chosen for the position and made a smooth transition from his previous University position as Vice President of Professional Relations – which he had held since 2013.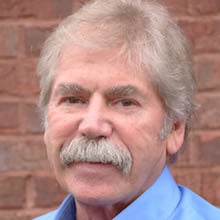 Dr. Joseph Haezebrouck
Faculty clinician Dr. Joseph Haezebrouck has had a long history with Life University. After graduating from the University (then called Life College of Chiropractic), Haezebrouck joined the University's faculty as an associate professor in 1997.