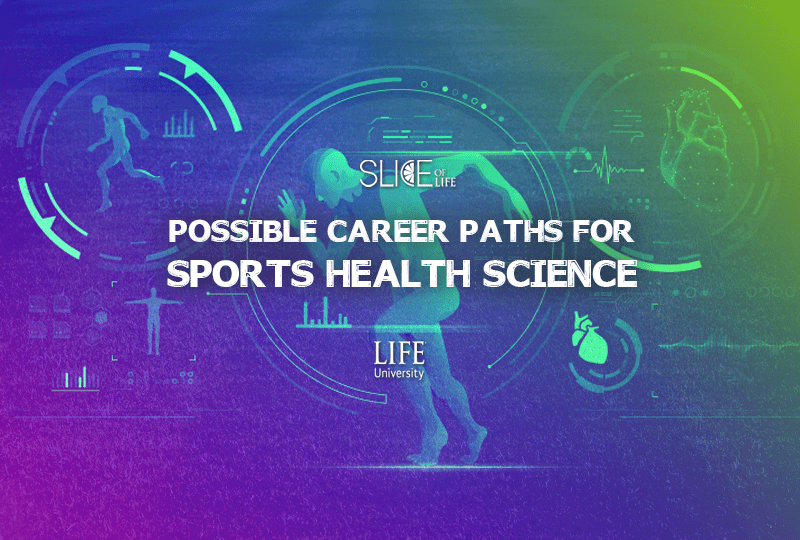 Career exploration is an important part of personal and professional growth. For students who are enrolled in sports health science and similar majors here at Life University (Life U), here is a helpful starter guide to get you thinking about possible career paths.
For more assistance with career exploration, please contact Life U Career Services.
In the Department of Sport Health Science at Life U, our Master of Science Sport Health Science degree program explores numerous aspects of optimal human performance, from the elite athlete to members of the community improving their fitness. Life U's unparalleled master's program in Sport Health Science is designed to advance your undergraduate and professional knowledge, experience and passion for human athletic performance. With extensive, hands-on labs, practicums and internships available both on and off campus, you won't have to wait until after graduation to get in the game.
Life U's Bachelor of Science in Exercise Science prepares graduates for rewarding careers in cardiac and pulmonary rehabilitation, sport injury management, health promotion, corporate fitness and community-based fitness and wellness programs. Those planning to go on to advanced study in preparation for careers in exercise physiology, clinical exercise physiology, kinesiology, biomechanics, athletic training, physical and occupational therapy, nutrition, Chiropractic, medicine or research will find Life University's Bachelor of Exercise Science degree equips them well for the challenges of graduate study and sets them apart from the competition.
Slice of LIFE is an invitation to and extension of everything happening at Life University. Whether you are a current student, a potential freshman or a proud alum, Slice of LIFE can help keep you connected to your academic community. Know of a compelling Life U story to be shared, such as a riveting project, innovative group or something similar? Let us know by emailing Marketing@life.edu.
Related posts