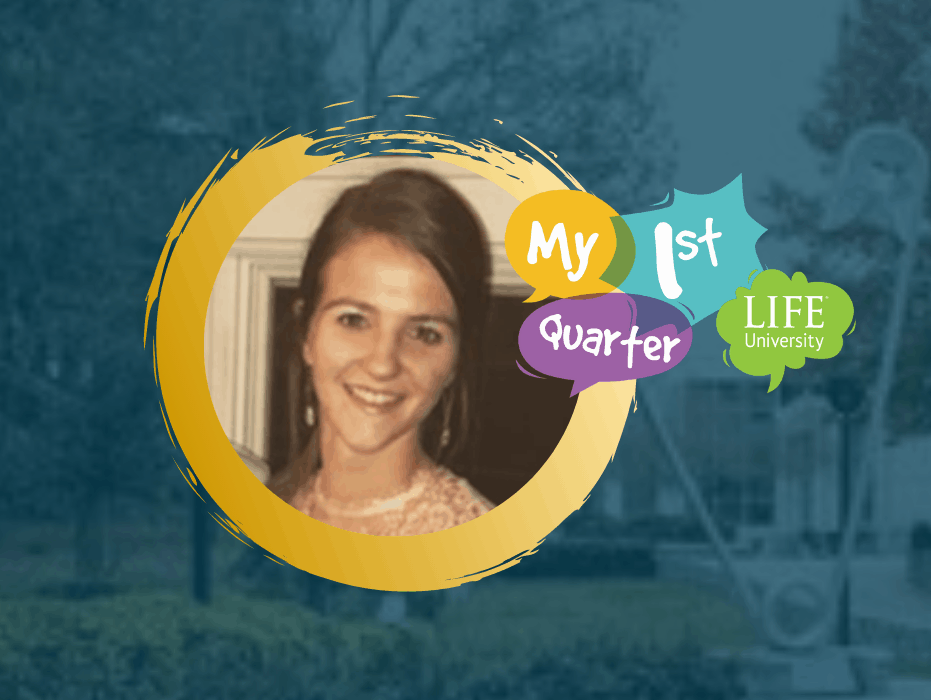 What made your first quarter at LIFE memorable?
You're put in this group – you get really close to this group of people because we are all kind of in it together. We are all like "what even is this chiropractic thing, and what have we gotten into?"
And so, the thing that is memorable to me is the late-night studying, sitting in classes for 10 hours a day, […] and all in between. We came out at the end of the quarter and were like "okay, one down; we can do this."
I started with a class of 65 because I started in a Spring Quarter, so that's much smaller. But I say make all the friends you can in that first quarter because you need study partners.
What surprised you during your first quarter at LIFE?
I was blown away with how much I was sitting in class. They say you're taking 26 credit hours, and that is no joke. It can get hard to sit and focus all day. I knew this is a doctor-level program, but I didn't know I'd be learning all of this stuff.
What advice would you give to your younger self?
Figure out how you study best. We are all very different learners.
How would you describe your first quarter in three words?
Fulfilling. Exhausting. Yikes!
My 1st Quarter is a new campaign featuring students reflecting on their 1st quarter of studies at Life University and why it was so special and unique. All University students (undergraduates, graduates and D.C.) are encouraged to share their experiences in order to help those in future incoming classes get a real-life glimpse of what they can expect as they start a new chapter of their education journeys at LIFE.
Related posts