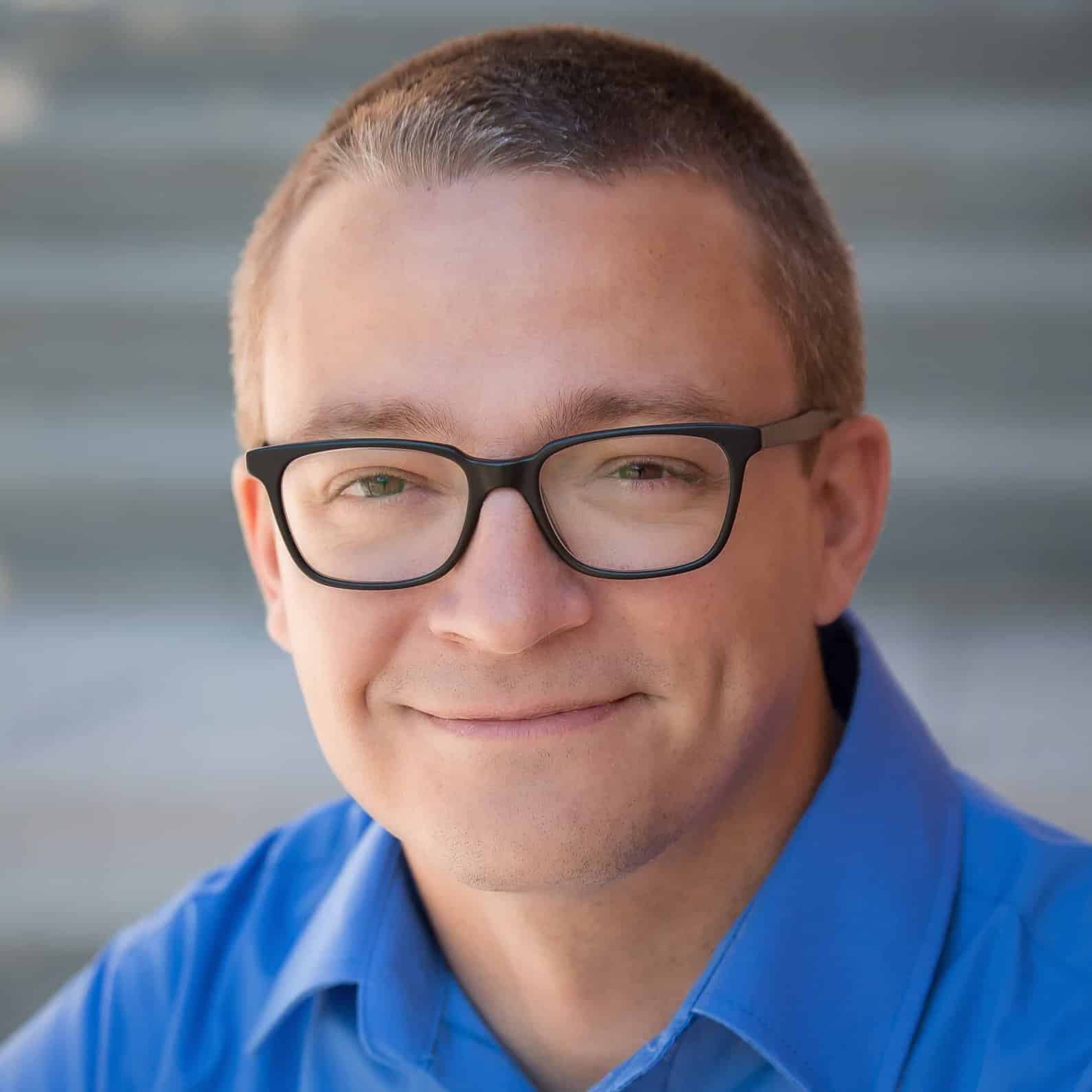 Marshall Tucker
Career Coach at Two Roads Resources Career and Life Coaching
Alumni: Master's in Positive Psychology
February 2020
According to Marshall Tucker, an Atlanta native and Life University Alumnus, finding meaning in your career is paramount to having a satisfying life. However, figuring out exactly how to do that is a journey that takes a lot of self-evaluation and trial and error.
As a freshman at the University of Georgia, Tucker began his degree in computer science and quickly learned that it wasn't for him. His father convinced him to get a degree in business because it was safe, and he would surely find a good job. Tucker proceeded to graduate from UGA with a BBA in Economics.
After doing a few years of banking in Athens, he switched to a job in data analytics in Atlanta; however, he was miserable at both positions. "I had graduated from UGA in 2006 and felt lost and didn't know what I was doing, so I got very depressed. I was on antidepressants to mitigate some of those symptoms, and it occurred to me that there had to be a better way to navigate these emotions rather than taking a pill to feel human the rest of my life."
One of the ways that Tucker began to find peace was embracing Zen Buddhism. "My uncle is an abbot of a Zen monastery in upstate New York, and he seemed like a really relaxed guy. Originally, embracing it was a mechanical way to feel a little more balance without a pill, but it is the best thing I have found to navigate life, the universe and everything." For Tucker, meditating and sitting is like brushing his teeth. "It's a habit I need to do daily, and when I don't make time for it, both myself and other people notice something is off."
The second way that Tucker began to craft a life he felt excited to live was working with a career coach and deciding to quit his job as a business analyst. "I knew that there had to be more to life than working 40 hours a week and then living my life outside of that; I was miserable." Tucker became nationally certified as a life coach by the Coach Training Institute and internationally by the International Coach Federation.
He practiced for a few years as a life coach until he saw an opening on Indeed for a career coach position at Two Roads Resources Career and Life Coaching in 2016. "John Long, founder of Two Roads, has a methodology heavily grounded in Positive Psychology. After a while, I wanted my résumé to reflect my expertise in coaching and started thinking about a master's degree." Choosing to get a master's degree was about deepening Tucker's understanding of the tools he was already using to bring them into his coaching work. "It's hard to talk about how you are an expert in life coaching when your degree is in business." He wanted a more grounded academic background.
John Long knew Dr. Mickey Parsons, the academic program director for Life University's Positive Psychology program, very well, so when Tucker considered a degree in Positive Psychology, he called Parsons to ask more questions about the program. "I found out that Life University was one of two university's in the country with a degree in Positive Psychology. The other one is the University of Pennsylvania, and I wasn't going to get a plane ticket to go over to Pennsylvania and do my residency." As an Atlanta native, Tucker felt lucky that one of the only schools that had the degree he was interested in was so close by.
Tucker started at Life University in October 2018 and completed the program in three quarters. He really appreciated how faculty let him make the program his own. "I was never really a great student, but I've found when I write about something that I care about, the papers end up longer than they need to be." He often wrote about Zen Buddhist concepts, and this helped him better enjoy the program.
Tucker's job at Two Roads coupled with his master's from Life University has helped him find an amazing level of meaning in his life. He works with individuals and speaks at the national and state level about job fulfilment. "I have enjoyed speaking at the National Career Development Association, the Georgia Career Development Association, Georgia Tech, Mercer, the University of Georgia and countless other schools across the nation."
Work-life balance is also really important to Tucker. "I have a five-year-old, and I enjoy spending time with my wife and my kid, playing video games and riding my motorcycle. And as a Zen Buddhist, I also love meditating." Now that he no longer dreads his career and has found a way to manage his depression, he is able to make time for the things that matter most to him.
Tucker's biggest piece of advice for current and prospective students at LIFE is that whatever you're doing, find meaning in it. Pick a career, choose a degree, write a paper that means something to you. The search for meaning was the best pivot Tucker made in his life. "I am even kicking around the idea of flushing out my capstone project into a book because I picked a topic that I saw a need for, and it made it worth writing the project."
Taking the next step to find meaning catapulted Tucker's career in ways he never would have imagined. You never know how seeking and finding meaning will change your life.
LEARN MORE:
Faces of LIFE is a story campaign that showcases members of the dynamic LIFE community, including faculty/staff, students, alumni and health science professionals. Interested in being featured or nominating a candidate? E-mail LIFENews@LIFE.edu. Read more Faces of LIFE stories.
Related posts