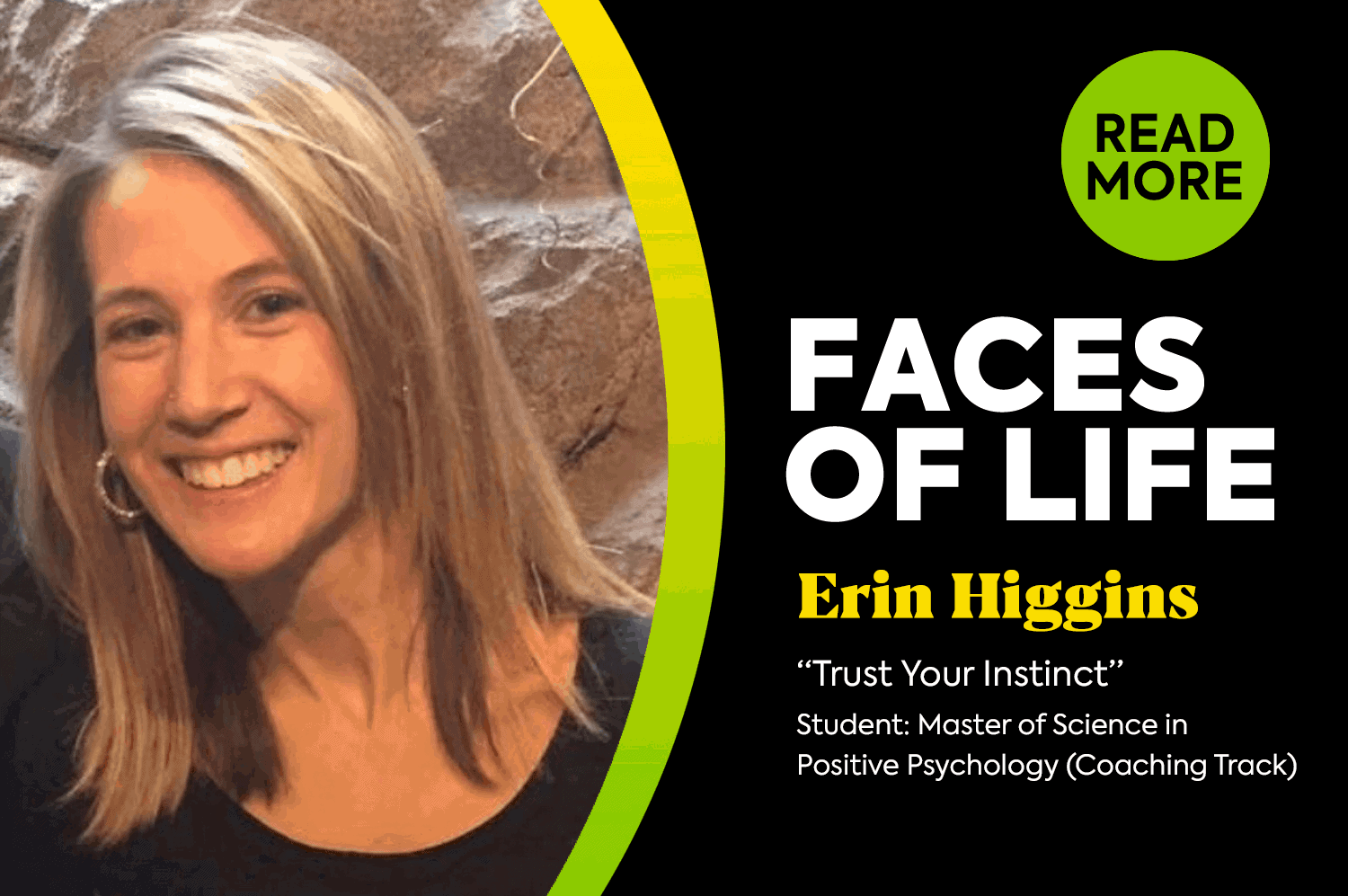 Erin Higgins
"Trust Your Instincts"
Student: M.S. Positive Psychology (Coaching Track)
October 2021
 Erin Higgins was born and raised in Colorado and is currently pursuing the M.S. in Positive Psychology Coaching Track. "I went to grad school to become a counselor because I'm passionate about helping people and working in mental health," Higgins explained. "But the program ended up not being a good fit for me, so I dropped it and took months looking for the right fit."
Higgins talked to a fitness trainer who was a life coach and realized it might be where she belongs. "She said she was in this program that completely prepares you for business," she shared. "You get to work with all kinds of people in the mental health field. But when I looked it up, I felt like I'd have to sell a kidney to get into the program, and it was only for a certificate."
Higgins spent a few more months looking for the right program and found Life University.
"I didn't just want a certificate; I wanted a degree," Higgins said. "Even though I am not an online learner, Life U has been really cool."
During her first quarter, Higgins had Life Coaching with Dr. Parsons, and the class sold her on the program. She knew she was finally exactly where she was meant to be.
"Usually, I prefer professors to be more hands-on, and Dr. Parsons definitely doesn't work that way," Higgins shared. "However, I could tell he was coaching, not teaching, and in a lot of ways I could see where he was going with it. I really appreciated the example he set for us from the beginning."
Higgins's best advice to other students is to make sure the program you choose is a good fit. "You have to get a good feeling before you enter anything. If there are any qualms, do a little more research first. Because I almost entered two different programs at two different schools, and I'm sure I would have been miserable at them. Trust your instincts."
LEARN MORE:
Faces of LIFE is a story campaign that showcases members of the dynamic Life U community, including faculty/staff, students, alumni and health science professionals. Interested in being featured or nominating a candidate? Email Marketing@LIFE.edu. Read more Faces of LIFE stories.
Related posts