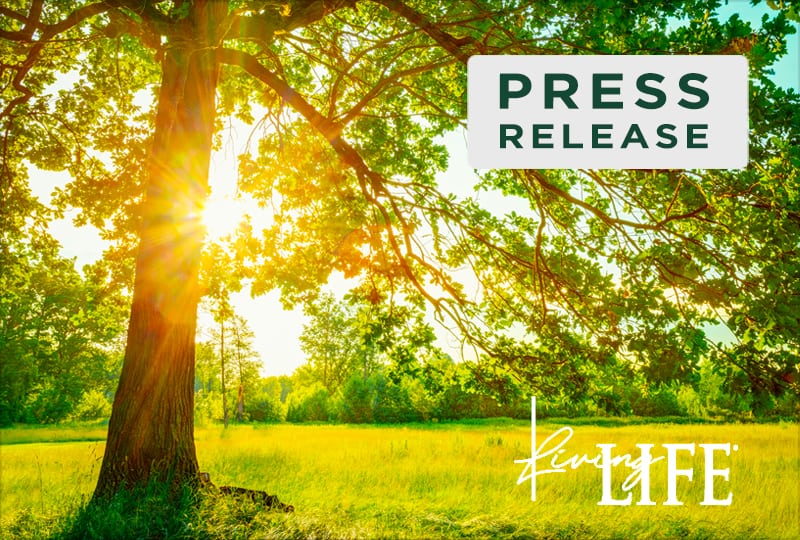 Iowa City, Iowa- January 26, 2023 – Life University (Life U) is proud to have many world-class athletes on their roster and to celebrate their victories, such as C.J Allen's recent setting of a new American record at the American Track League Pro Puma Classic meet held at the University of Iowa this past Friday and Saturday, January 20-21, 2023.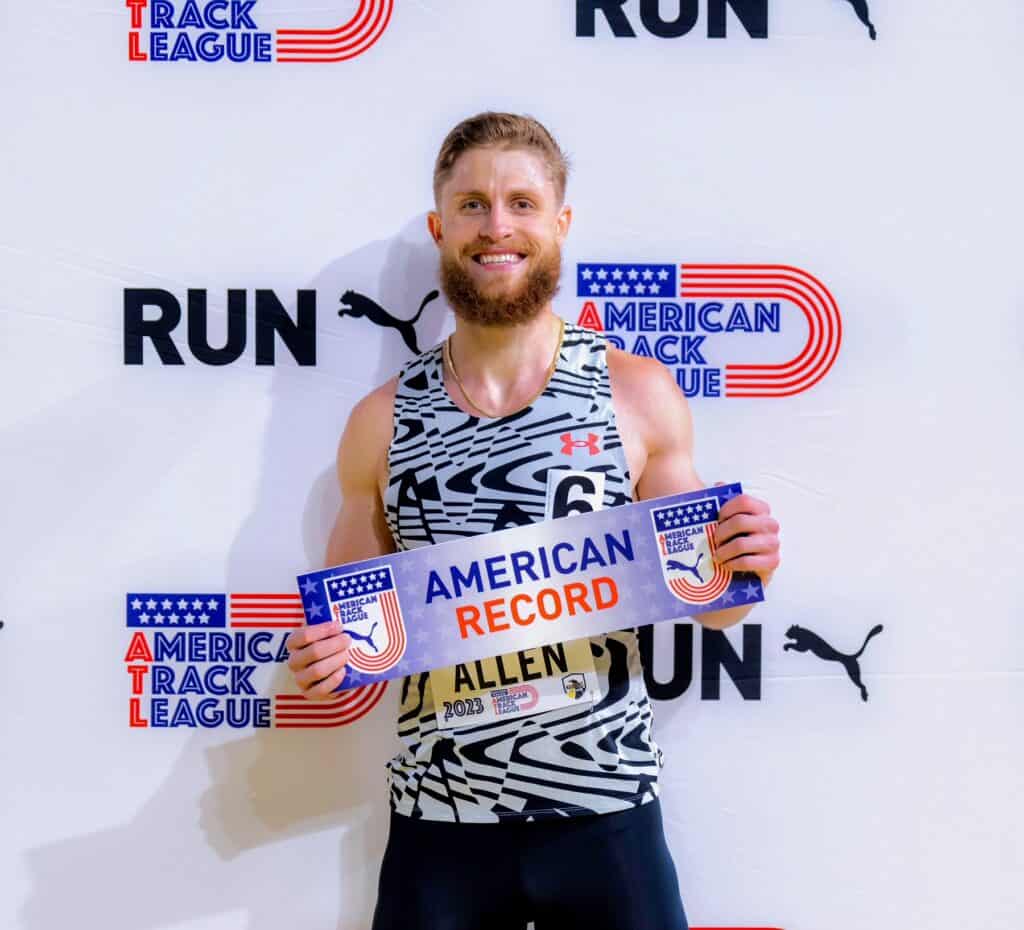 Allen is a 12th-quarter Doctor of Chiropractic student who is also working on his Master's in Sport Health Science in Life U's Sports Chiropractic track. Additionally, he is a graduate assistant for Life U's Men's Track and Field team.
Allen has said "it feels indescribable" as he recounts the journey to his setting a new National 400-meter hurdle indoor record, which was only .10 seconds short of the world record. The team also ran a 4×400 meter relay facility record after the hurdles race.
"I have been working so incredibly hard for so many years that when it happened it just felt right. I was asked a couple weeks ago to come to Iowa for the American Track League Pro Puma Classic meet, so it wasn't a lot of time for some minor tune-up work before the race," said Allen. "A season opener and American record in one is an exciting start to the season. I know, here at Life U, we plan to repeat as national champs, and I can't wait to be alongside the coaching staff to guide our team to that victory again."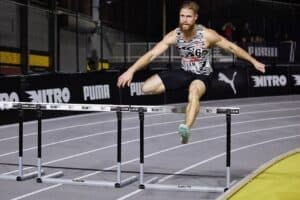 Allen has inspiring future plans in the sport, hoping to continue to improve and push himself to his best potential.
"As for the future for me, I have plans to make the U.S. World Championship and Olympic team," said Allen.
Founded in 1974, Life University is a health sciences institution most known for its College of Chiropractic, the largest single-campus College of Chiropractic in the world. Undergraduates can pursue undergraduate degrees; a pre-chiropractic, degree-seeking pathway; and graduate degrees within the College of Graduate and Undergraduate Studies. Some degree programs are offered to distance learners through the College of Online Education.
Life University strives to empower our students to succeed both professionally and personally. At Life U, we innovate our approach to higher education, while also remaining true to our philosophical commitment to produce informed leaders who exemplify humanistic values in their professions. To achieve this goal, Life U recognizes and demonstrates its dedication through three official Life University Values: Lasting Purpose, Vitalism and Integrity.
Life U's 110-acre campus in Marietta, Georgia, just northwest of Atlanta, is home to more than 2,700 undergraduate, graduate and professional students who come from all 50 United States and more than 65 countries.
For more information about Life University, visit life.edu.
About Life University
Life University is regionally accredited by the Southern Association of Colleges and Schools Commission on Colleges (SACSCOC) to award associate, baccalaureate, master's and Doctor of Chiropractic degrees, and also has programmatic accreditation through the Council on Chiropractic Education (CCE) and the Accreditation Council for Education in Nutrition and Dietetics (ACEND). The mission of Life University is to empower students with the education, skills and values necessary for career success and life fulfillment, based on a vitalistic philosophy.
Related posts