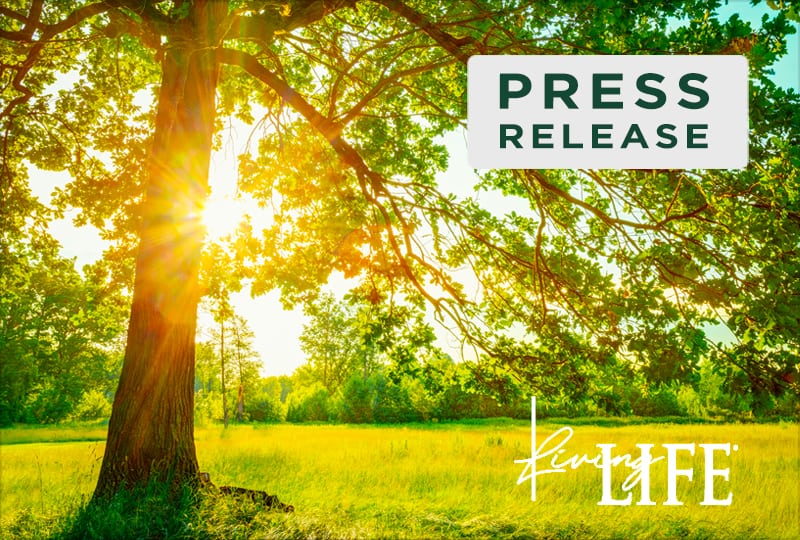 Clive, Iowa– March 28, 2023 – The NCMIC Foundation has named four individuals as the 2023 winners of the Jerome F. McAndrews, D.C., Memorial Research Fund Award. One of these awards was presented to Dr. Stephanie Sullivan, Life University (Life U) Director of the Sid E. Williams Center for Chiropractic Research, at the Association of Chiropractic Colleges Educational and Research Agenda Conference (ACC-RAC), held March 23-25, at the Sheraton Hotel in New Orleans, Louisiana.
The Jerome F. McAndrews, D.C., Memorial Research Fund was created by the NCMIC Foundation to honor Dr. McAndrews' longtime support of the scientific and practical advancement of the study of Chiropractic. It provides an award to a worthy research recipient who has demonstrated an exceptional ability to:
Advance research and the exchange of scientific information
Promote high ethical standards in research and/or practice
Contribute to practical applications to chiropractic practice
Interact professionally with other individuals and groups involved in relevant research and application
The Jerome F. McAndrews, DC, Memorial Research Fund Award is given to a rising star in the profession who has demonstrated their dedication to furthering the profession. This year's winner was:
Stephanie Sullivan, D.C., serves as the director of the Life University Dr. Sid E. Williams Center for Chiropractic Research (CCR). Her responsibilities include mission-driven leadership and advancement of the CCR, research compliance and the conduct of chiropractic research. Utilizing her background in banking, marketing and management, Dr. Sullivan has worked to increase the number of research projects conducted at Life U and raise the rigor of studies to include high-impact clinical trials.

Dr. Stephanie Sullivan, Director of the Sid E. Williams Center for Chiropractic Research at Life University
Dr. Sullivan is also a neuroscience Ph.D. graduate of the Biomedical and Health Sciences Institute at the University of Georgia. Her research focus includes the development of the Well-being and Health Expression Evaluation List (WHEEL), sensory gating, cognitive efficiency and the effect of Chiropractic and applied clinical neuroscience care on brain-body neuroplasticity.
"As the profession continues to grow, and as research continues to shine a light on the effectiveness, safety and cost efficiency of Chiropractic and alternative health care methods, we are proud to see the development of the kind of leaders who are taking Chiropractic to the next level," said Dr. Wayne Wolfson, president of NCMIC Wolfson. "[…] Years of hard work and dedication to furthering Chiropractic can yield incredible results, and DCs like Dr. Sullivan demonstrate where we're headed."
Founded in 1974, Life University is a health sciences institution most known for its College of Chiropractic, the largest single-campus College of Chiropractic in the world. Undergraduates can pursue 14 undergraduate degrees; a pre-chiropractic, degree-seeking pathway; and three graduate degrees within the College of Graduate and Undergraduate Studies. Some degree programs are offered to distance learners through the College of Online Education.
Life University strives to empower our students to succeed both professionally and personally. At Life U, we innovate our approach to higher education, while also remaining true to our philosophical commitment to produce informed leaders who exemplify humanistic values in their professions. To achieve this goal, Life U recognizes and demonstrates its dedication through three official Life University Values: Lasting Purpose, Vitalism and Integrity.
Life U's 110-acre campus in Marietta, Georgia, just northwest of Atlanta, is home to more than 2,700 undergraduate, graduate and professional students who come from all 50 United States and more than 65 countries.
For more information about Life University, visit life.edu.
For more information about Life U's Dr. Sid E. Williams Center for Chiropractic Research, visit CCR.life.edu.
About Life University
Life University is regionally accredited by the Southern Association of Colleges and Schools Commission on Colleges (SACSCOC) to award baccalaureate, associate, master's and Doctor of Chiropractic degrees, and also has programmatic accreditation through the Council on Chiropractic Education (CCE) and the Accreditation Council for Education in Nutrition and Dietetics (ACEND). The mission of Life University is to empower students with the education, skills and values necessary for career success and life fulfillment, based on a vitalistic philosophy.
Related posts