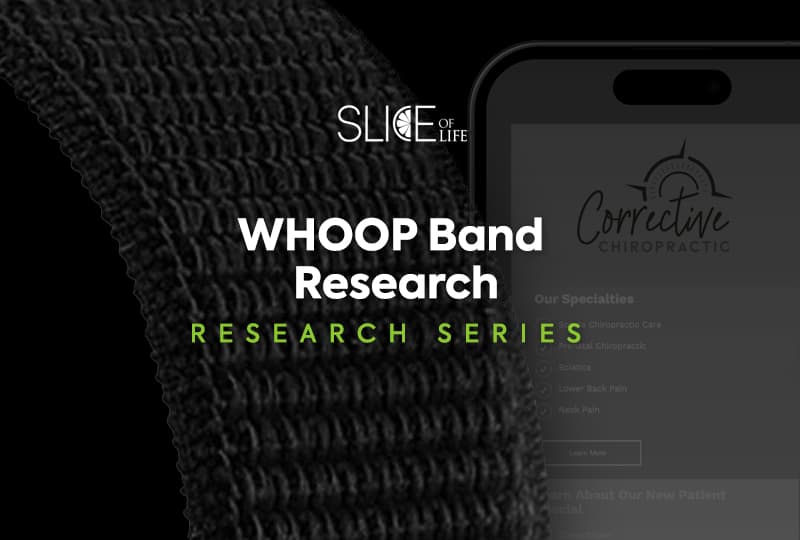 Life University (Life U) Research Series
From Your Extraordinary LIFE (YEL) 2022 Edition
"Exploring Research Through the Eyes of Life U Students"
College of Chiropractic
Dr. Tom Le Lievre, M.S. in Exercise Physiology; Advisor Stephanie Sullivan, D.C., Ph.D., Director, Dr. Sid E. Williams Center for Chiropractic Research
"WHOOP Research"
Working with Dr. Austin Cohen, CEO of Corrective Chiropractic, and 
Dr. Le Lievre
, a Life University D.C. alumnus and current Life University master's student, a study was conducted of chiropractic patients from Corrective Chiropractic offices who are utilizing the WHOOP Band. WHOOP is a $4 billion company that created and manufactures this device. The aim of the study is to objectively track how patients respond to chiropractic care. Among other health metrics, the WHOOP Band measures Heart Rate Variability (HRV), used to objectively view how a person's autonomic nervous system is functioning. Knowing a person's HRV, resting heart rate, heart rate during activity, body temperature and oxygen saturation all give the clinician objective measurements instead of subjective measurements, such as how the patient is "feeling."
"This research is about providing patients and clinicians a different way to evaluate health. Instead of focusing on pain or crisis care, the dialogue between the clinician and patient can focus on improving baseline health metrics and the long-term overall well-being of the patient," said Dr. Stephanie Sullivan.
There are 80 Corrective Chiropractic patients who have signed consent forms and participated in the initial data pool, which was collected in July 2022. For the past several months, the team has been deciphering this data.
"We are midway through the initial phase," noted Dr. Sullivan. "The benefit of the WHOOP band is that assessments are not confined to what is assessed when the patient is in the office."
This article was originally published in Your Extraordinary Life (YEL), Life University's Alumni and Friends Magazine, 2022- Volume 15. YEL started in 2009 as a twice-per-year publication before moving to three issues per year from 2010-2017. In 2018, University leadership made the decision to publish a larger, more elegant version of the magazine just once per year that our alumni and friends could be proud of. YEL features an in-depth look at all things Life University, from alumni and student human interest stories to recaps and previews of the University's biggest events. If you are a proud Life University alumni, friend or supporter, this publication is one you can't miss!
Read the latest issue and past issues at this link or pick up a print copy on campus.
Related posts