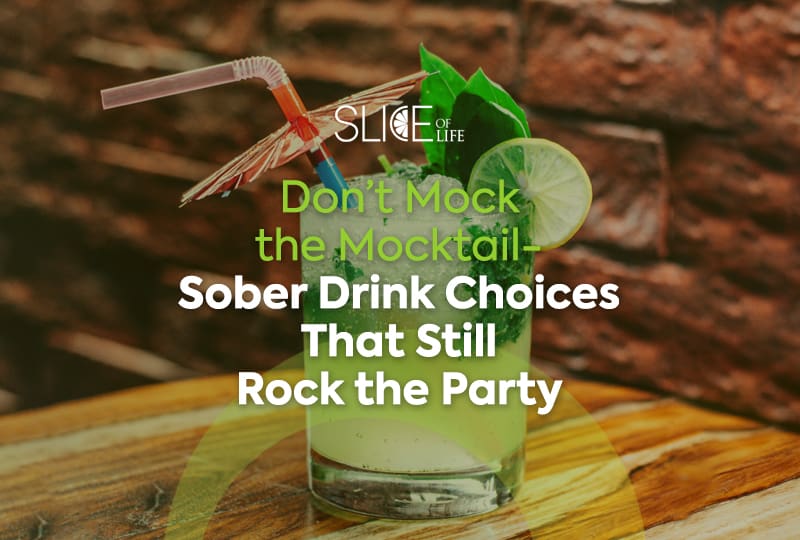 If you are an adult that doesn't care to drink, taking a break from drinking or serving as the designated driver, you still want fun beverage options that go beyond plain water or soda. During 2020, there was a bit of a surge of alcohol sales that has since tapered off and in fact the ever-more health-conscious consuming public has begun to turn to no- and low-alcohol beverages. Forbes reported on this surprising development in their article "The No-Alcohol Drinks Market Surpassed $11 Billion In 2022".
According to Forbes and IWSR Drinks Market Analysis, 2022 sales in the no- and low-alcohol beverages category grew over 7% in 10 key global markets, surpassing $11 billion in market value and far outperforming 2018's $8 billion. And it is about 90% of the no-alcohol or non-alcoholic spirits accounting for the growth, not the low-alcohol options.
So if you find yourself interested in the newly dubbed 'sober curious' movement, what mocktails can you make for yourself or order next time you are out?
Easy Mocktails to Make at Home
Pre-Made No-Alcohol Options
(Adapted from Healthline's "We Tested Over 50 Nonalcoholic Drinks and Mixers: Here Are the Best Ones}
Betty Buzz is a breezy, easy mixer brand founded by Blake Lively. It currently comes in 5 flavors.
Looking for a non-alcoholic beer that tastes like, well, beer? Get a six pack of Weihenstephaner Hefe Non-Alcoholic.
For a great summer non-alcoholic beer, try Lagunitas Hop Non-Alcoholic Hoppy Refresher.
For a yummy canned zero-proof cocktail, Lyre's G&T is best for gin and tonic lovers looking for the convenience of premixed cans.
Mocktails You Can Order From Most Bars
(Adapted from European Bartender School's "11 Most Popular Mocktails To Order At A Bar")
Virgin Mojito- Basically the same as a regular mojito minus the rum but the flavors are strong enough, you won't even miss it. This drink usually comes with fresh lime juice, sugar syrup, mint leaves and soda water.
Virgin Blood Mary- For those that love the savory, this is a drink that doesn't become boring by taking out the vodka. It's usually tomato juice based and mixed with worcestershire sauce, tabasco, celery salt, pepper and lime juice for freshness.
Shirley Temple- Something of the OG mocktail, this simple drink of grenadine and ginger ale is still a classic to break out when the mood strikes.
Roy Rogers- The cheeky cousin of the Shirley Temple, subbing coke for ginger ale.
Arnold Palmer- It's pretty basic- half tea, half lemonade but all good.
Virgin Moscow Mule- Simply ask to sub out ginger beer for ale.
Virgin Pina Colada- You don't have to be caught in the rain to enjoy this coconut beauty.
Abstinence on the beach- If you are a sucker for a good play on words, order this tamed version of Sex On The Beach. Peach Puree, cranberry juice and orange juice play nice all on their own.
It's powerful to have to more healthy choices at your fingertips. Bottoms up!
Slice of LIFE is an invitation to and extension of everything happening at Life University. Whether you are a current student, a potential freshman or a proud alum, Slice of LIFE can help keep you connected to your academic community. Know of a compelling Life U story to be shared, such as a riveting project, innovative group or something similar? Let us know by emailing Marketing@life.edu.
Related posts