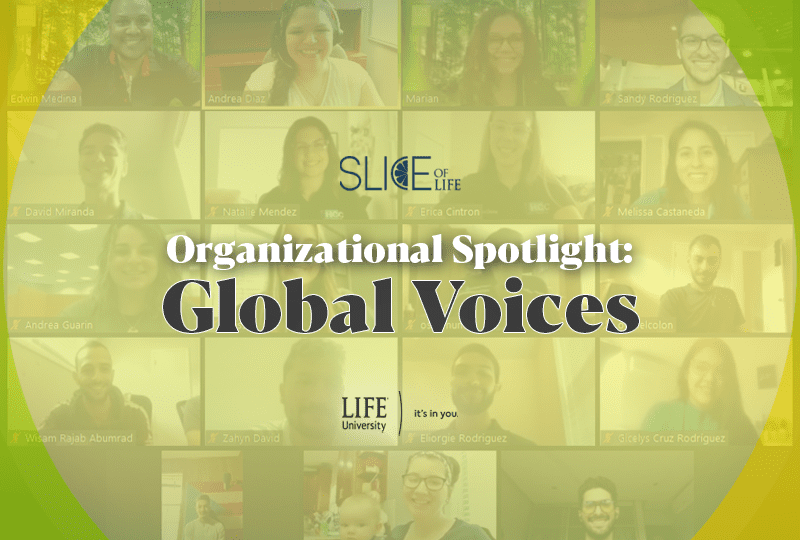 Here at Life University (Life U), we are very intentional about providing programs and avenues for students from around the world to feel like a fully integrated and integral part of the Life U community. To that end, Life U supports the Global Voices initiative that falls under the Academic Center for Educational Success (ACES). Global Voices is a student-centered assistance program that offers academic resources, skills for personal and professional development and sponsors cultural events for all students in order to guide all students toward achieving their academic, cultural transition and leadership goals within Life U's community. Services offered through Global Voices include academic workshops, cultural events, a Global Voices Peer Leader and a Bilingual Academic Support Professional.
Students connected with Global Voices or the various culturally-minded student clubs that Global Voices often assists should be well-acquainted with Kristy Padilla, ACES Bilingual Academic Support Professional. Padilla has a bachelor's degree in Psychology from the Universidad del Sagrado Corazon in Puerto Rico, and she completed the requirements for a certificate in Organizational Leadership. As a Bilingual Academic Support Professional, Padilla supports and assists students with meeting their goals and reaching their full potential. She is also the advisor for the Hispanic Chiropractic Club and MaxLiving Spanish Club, adding that extra aspect of mentorship.
"We've had a lot of international students. Puerto Rican students and Hispanic students come to this University, and we want to make sure that they feel included – that they feel they are part of the community environment. But also that they feel that there is academic support," said Padilla.
Funny thing is that it turns out promoting culture enrichment is a pastime of the Padilla family. Marcos Padilla is Kristy Padilla's brother and a Life U D.C. student, the Vice President of the Hispanic Chiropractic Club and a regular Global Voices volunteer.
"I started volunteering [for Global Voices] for the sake of growing myself," said Marcos Padilla.
President of the Hispanic Chiropractic Club, Ricardo Tossas is also a regular volunteer for Global Voices and coordinates his club's efforts often with them.
"It's so much better to collaborate together, with Global Voices, because if we don't have a good base in the program, I don't know if we can be as successful in the future," said Tossas.
Join Global Voices on Thursday, September 1 for the Now What? Workshop in CGUS 140 from 5:30-7:30 p.m. featuring Dr. Johnny Garcia. Dr. Garcia founded Injury 2 Wellness Centers and currently serves as its CEO and Clinical Director. This workshop will focus on goal-planning and career search. Pizza will be provided.
For more information on Global Voices, call 678.331.4520 (Ext. 4520), email GlobalVoices@life.edu or reach out on Facebook at @LIFEUACADEMICSUPPORT.
Slice of LIFE is an invitation to and extension of everything happening at Life U. Whether you are a current student, a potential freshman or a proud alum, Slice of LIFE can help keep you connected to your academic community. Know of a compelling Life U story to be shared, such as a riveting project, innovative group or something similar? Let us know by emailing Marketing@life.edu.
Related posts