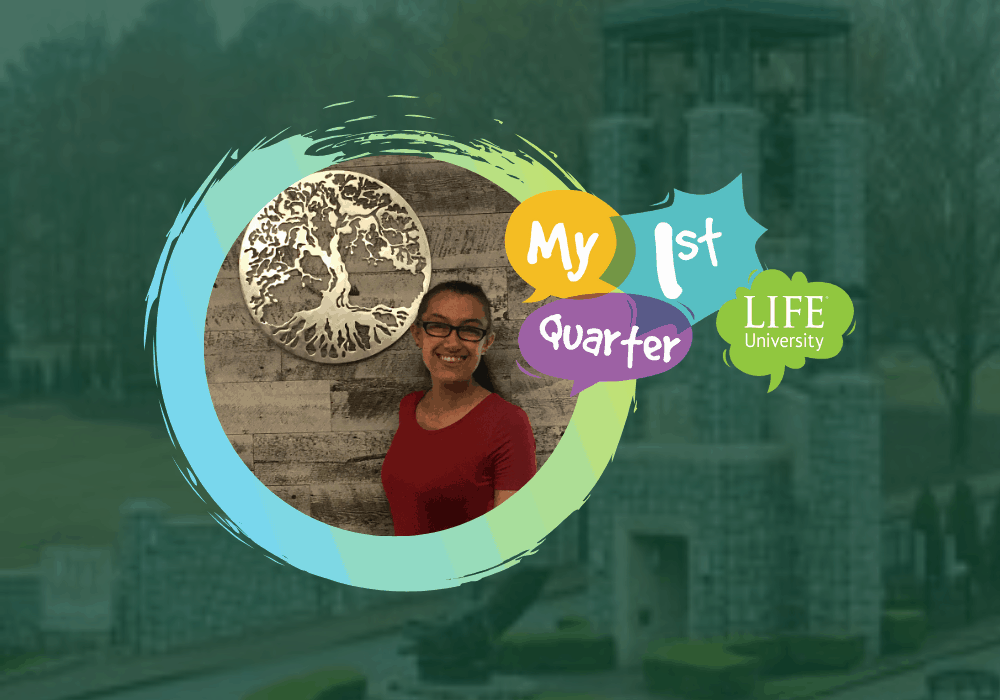 What is your name, the degree you are pursuing and the quarter you started at Life University (LIFE)?
My name is Cheyanne Nance-Butler, and I am pursuing a Doctor of Chiropractic (D.C.). I started at Life University in Fall Quarter 2019.
Where did you go to high school, and how do you feel like college life is different from your high school experience?
My transition from high school to undergrad was huge, there were a lot of learning curves including figuring out time management and study habits. Moving from undergrad to graduate program I had three years of space in between. I had to train myself how to be a student again. I went to undergrad at the University of Oregon from September 2013 through September 2016 and graduated with a Bachelor of Science in Psychology.
Pursuing a degree is a time of tremendous transition for most students. What has made your first quarter at LIFE so memorable?
On my very first day here on campus after orientation I found a small group of people just hanging out and having a conversation. I hopped right in the conversation, and they are still people that I talk to every single day.
What surprised you during your first quarter at LIFE?
Finding the support system because it took me about a year and a half during my undergraduate in Oregon to find friends. I was very isolated and even considered changing campuses because I was so lonely and disconnected.
At LIFE, I had the totally opposite experience. I found attachment and support immediately. I feel like the people I see on a daily basis genuinely care about how I am doing. The community in general has been so uplifting.
What advice would you give to your high school self about college that you didn't know before starting?
If I had to give myself advice as a high school student, I would say just keep doing what you're doing. In high school I was very determined; I had a game plan in mind, and I knew exactly what I wanted to do. So, stay the course, but be open to different career paths.
In high school I was dead set on being a doctor. I knew that health care was where I was going to end up, but you couldn't have told me that I was going to be a chiropractor.
How have you discovered Lasting Purpose at LIFE?
Lasting Purpose was something that drew me to LIFE. To Give, to Do, to Serve and to Love out of one's sense of abundance is so important. It was something that I didn't realize I stood for myself. So, to find a program that was literally built on that concept – I was like, "You're joking, right? I can get a degree in this?" It was very cool. So, I continue to find that Lasting Purpose just in every day little things by finding and harnessing those connections with faculty members and also with my peers. Noticing and recognizing that my peers are my colleagues is important to me. Forming those connections has been huge.
I live to serve other people and help them find their path and feel comforted and supported in life.
Describe your first quarter in three words.
Extraordinary, Uplifting and Inspiring.
My 1st Quarter is a new campaign featuring students who are currently within or who just finished their 1st quarter of studies at Life University. All University students (undergraduates, graduates and D.C.) are encouraged to share their experiences in order to help those in future incoming classes get a real-life glimpse of what they can expect as they start a new chapter of their education journeys at LIFE.
Related posts