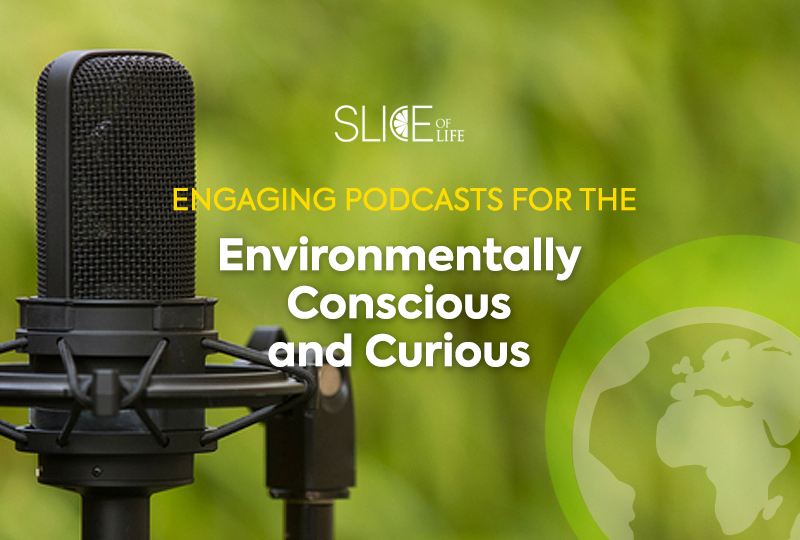 It's a common conundrum that people find themselves in amidst ever-growing concerns around climate change and other multifaceted environmental issues. Like most people, you try to do the day-to-day things to do your part like recycling at home, using reusable bags at the grocery store, forgoing plastic straws and the like. Yet you might still be left with a lingering sense of dread and unease, feeling generally uninformed about the issues and confused about what practical steps you can take in your life for the betterment of the planet.
Earth.org suggests some phenomenal podcasts for the environmentally inclined in their guide, "15 Best Environmental Podcasts of 2022."  So in a free moment on a walk, doing errands or on your commute, you can educate yourself on significant environmental subjects.
Environmental podcasts to try
For those interested in a formal education centered around how human activity affects the world we inhabit, Life University offers a unique B.A. in Human Ecology program committed to social change and the need for positive, proactive transformation of human-ecological relations. The Human Ecology program is designed to equip students with the skills they need to become thinkers and practitioners capable of reimagining and reinventing human-environment relations in the age of climate change. Please visit life.edu for more information.
Slice of LIFE is an invitation to and extension of everything happening at Life University. Whether you are a current student, a potential freshman or a proud alum, Slice of LIFE can help keep you connected to your academic community. Know of a compelling Life U story to be shared, such as a riveting project, innovative group or something similar? Let us know by emailing Marketing@life.edu.
Related posts