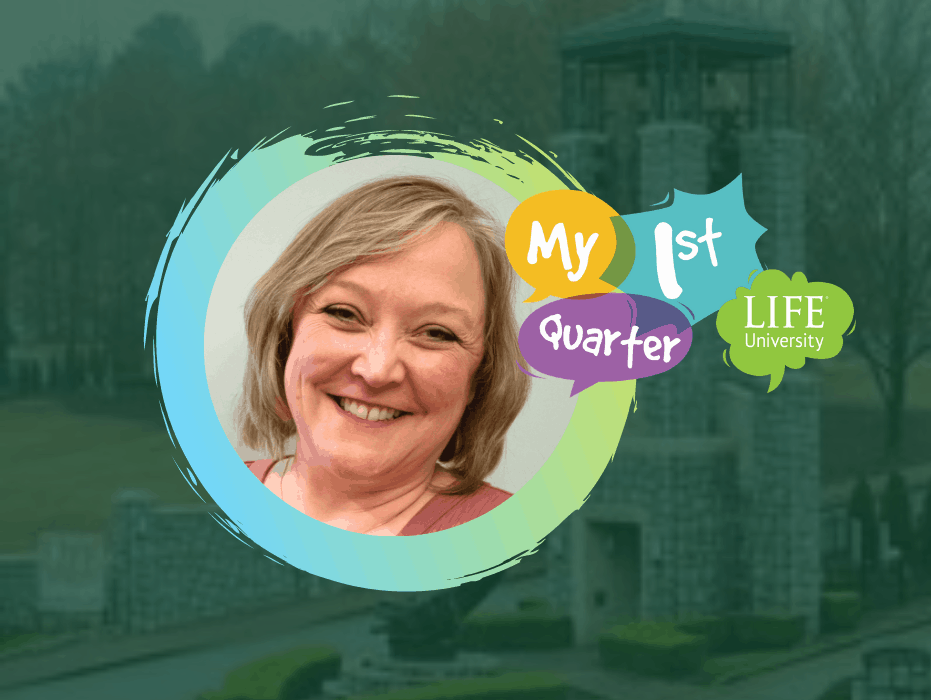 What made your first quarter at LIFE so memorable?
Probably the residency program. I made so many connections. I was so nervous to be there and didn't know if I was going to feel awkward. I felt like I had found my tribe of people that cared about the same issues that I care about. They wanted the same goals and the same things for our world.
I felt like I was with really smart, interesting, innovative people – so that was really exciting.
What surprised you during your first quarter at LIFE?
It was a pleasant surprise to find that all of the "student stuff" just came back. I knew how to do it. And yes, it was different because it was online – and the internet didn't play a big part of my school life in 1991 when I graduated from college – but it worked out easily and was such a good fit for me.
What advice would you give your younger self?
I think I would just tell myself to relax and not worry. That it was going to be exactly what I needed it to be. I made a great choice, and I would want to enjoy it.
How would you describe your first quarter in a few words? 
Enlightening. Exciting. Hard (work).
My 1st Quarter is a campaign featuring students reflecting on their 1st quarter of studies at Life University and why it was so special and unique. All University students (undergraduates, graduates and D.C.) are encouraged to share their experiences in order to help those in future incoming classes get a real-life glimpse of what they can expect as they start a new chapter of their education journeys at LIFE.
Related posts