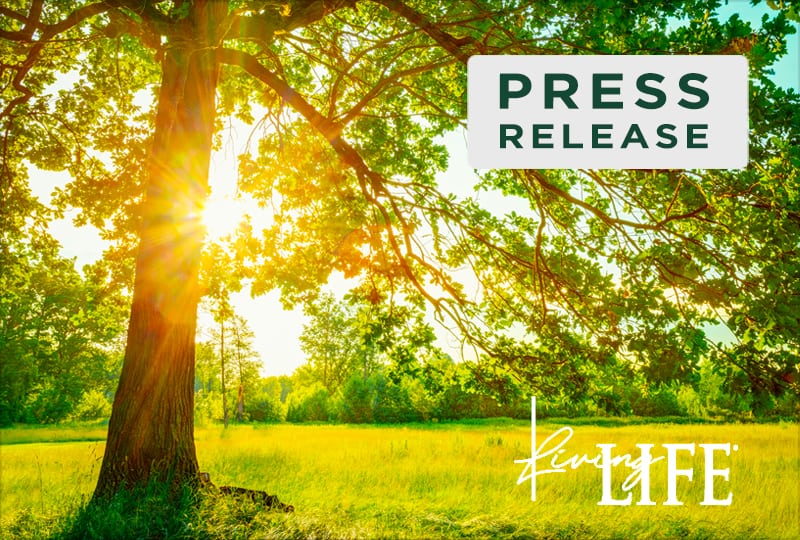 Jamestown, South Dakota – March 16, 2022 – Peyton Prussin earned her second-straight title, and six other Running Eagles earned All-American honors as the Life University Women's Wrestling team fought through adversity to take fourth place with 155.5 team points at the NAIA National Invitational this weekend.
The second through fourth placements were separated by the thinnest of margins, as the three teams were within three points of each. Second place went to Southern Oregon with 158.5 points, while Menlo College finished third with 157 points. The tournament champion for the second-straight year was Mid-South Conference foe Campbellsville with 189 points, the top five being rounded out by Texas Wesleyan with 135.5 points.
Three Running Eagles made it all the way to the final night of competition, Prussin being the first under the lights in the 109 lbs. division. On her way to the title match, Prussin only gave up two points, with none of her matches escaping the first period as she earned three technical falls and a pin. The title match came against No. 3-seed Palumbo and went the distance. Prussin cradled her in the final seconds and got exposure to edge out the win.
Life U was right back under the lights in the next bought, as freshman phenom Salyna Shotwell made it to the final match at 116 lbs. Shotwell dominated through her first four matches, the first three being pins that took only 2:51 combined, while she also pinned her semifinal opponent in the second period while staying not scored upon. Her title run was derailed in the final match, losing to top-seeded Martinez to place as the runner-up in the 116 lbs. class.
The final Running Eagle to make it to the final stage came as the upset bid, fifth-seeded Gabby Hamilton pinning three opponents and teching another. Hamilton recorded her first upset of the tournament in the quarterfinals, catching No. 4 Vergara with the inside trip for a 1:28 pin. The semifinals saw Hamilton going against the top seed in the class, No. 1 Heildelberg-Tilliston, whom she forced to her back at the edge of the circle to catch her for another fast pin. The final match of the NAIA Invitational saw Hamilton opposite of No. 2 Corbett and getting caught out of position to suffer a loss by fall; however, she still did a great job earning the team points with her runner-up placement in the 191 lbs. class.
Five other Running Eagles made it to the podium, four of which were recognized as All-Americans. Senior Katalina Bartelt improved on last year's performance, claiming fourth place in the 101 lbs. class. Bartelt teched her first two opponents quickly before a decision in the quarterfinals guaranteed her All-American status. A loss to the eventual champion in the semis knocked Bartelt to the consolations, where she won in the consolation semis before losing to No. 3 Walker in the third place match. At 130 lbs., Julia Vidallon looked to be on her way to another great tournament, winning her first three matches, but an injury suffered in a quarterfinals victory spelled the end of her run, losing via medical forfeit in the rest of her matches to finish sixth. Destinee Rivera earned All-American honors again, earning fifth place in the 155 lbs. class. She got off to a brilliant start by teching her first two opponents before pinning her third. She then ran into the eventual runner-up in the quarterfinals to get bounced down to the consolation bracket. Rivera earned decision victories in the second round of eight and round of four before finding herself in the fifth-place match where she recorded yet another victory by decision to earn her place on the podium. The final All-American status went to Running Eagle great Jordan Nelson, as she took third in the 170 lbs. division with a dominant effort. Nelson pinned her first two opponents, bullying them with better technique and physicality before running into the only person on the bracket that could challenge her earlier than they should have met – eventual champion Guilford. Nelson lost a nail biter to Guilford in the quarterfinals, but she took that disappointment out on the rest of her opponents. Only one point was scored on Nelson in the consolation bracket, defeating three of her foes four foes by tech fall, including the No. 1 seed in the round of four and No. 3 seed in the third-place match. Kory Phillips also made it to the podium for Life U, just missing out on All-American honors with a seventh-place finish. Phillips started her tournament with a pair of decision victories before meeting her teammate, Prussin, in the quarterfinals to move to the consolation bracket. Phillips earned an upset tech fall victory in the second round of eight, but she came up just short in round of four, losing in a heart breaker to end up in the seventh-place match. In what had been a close match, Phillips took No. 7 Correrdor to the mat and twisted her into position to end her tournament with a huge pin.
Three Running Eagles did not place, but they all earned points for Life U, winning at least once. After losing her first match, Brianna Funakoshi won a pair of matches in the consolation bracket before getting knocked out in the second round of eight. At 123 lbs., Laila Sa won her first match on the championship bracket before losing out in consolations. At 130 lbs., Olivia Mottley met the eventual champion in her first match, but she got ddeffa win in the consolation bracket, recording a pin in just 28 seconds.
With the conclusion of the NAIA National Invitational, the Life U Women's Wrestling season has come to a close. The team will look to build on and learn from this seaon's experiences and successes going into next year.
Founded in 1974, Life University is a health sciences institution most known for its College of Chiropractic, the largest single-campus College of Chiropractic in the world. Undergraduates can pursue 14 undergraduate degrees; a pre-chiropractic, degree-seeking pathway; and three graduate degrees within the College of Graduate and Undergraduate Studies. Some degree programs are offered to distance learners through the College of Online Education.
Life University strives to empower our students to succeed both professionally and personally. At Life U, we innovate our approach to higher education, while also remaining true to our philosophical commitment to produce informed leaders who exemplify humanistic values in their professions. To achieve this goal, Life U recognizes and demonstrates its dedication through three official Life University Values: Lasting Purpose, Vitalism and Integrity.
Life U's 110-acre campus in Marietta, Georgia, just northwest of Atlanta, is home to more than 2,800 undergraduate, graduate and professional students who come from all 50 United States and more than 65 countries.
For more information about Life University, visit life.edu.
For more information about Life U's Athletics, visit liferunningeagles.com.
About Life University
Life University is regionally accredited by the Southern Association of Colleges and Schools Commission on Colleges (SACSCOC) to award baccalaureate, master's and Doctor of Chiropractic degrees, and also has programmatic accreditation through the Council on Chiropractic Education (CCE) and the Accreditation Council for Education in Nutrition and Dietetics (ACEND). The mission of Life University is to empower students with the education, skills and values necessary for career success and life fulfillment, based on a vitalistic philosophy.
Related posts