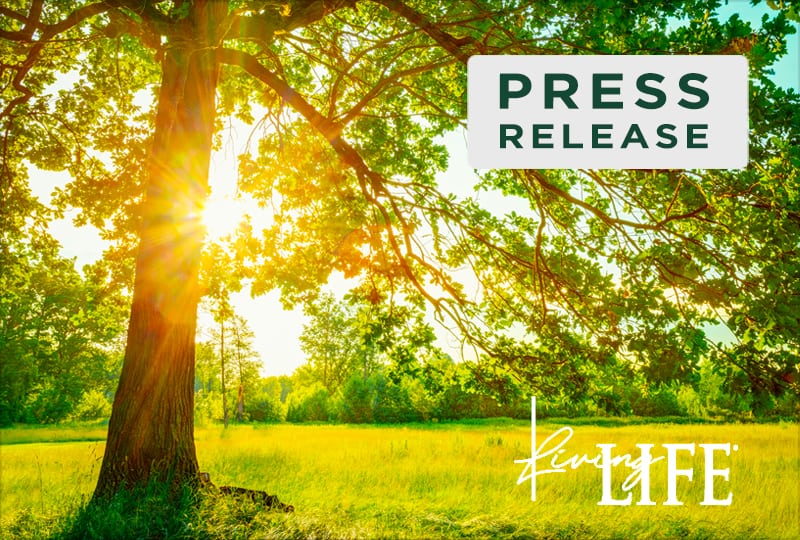 San Juan, Puerto Rico- January 25, 2023 – When Dr. Luis Torres was working toward his undergraduate degree in his native Puerto Rico (PR), he would have never guessed that a dinner invite would change his path in life.
"A Life U recruiter invited me to dinner in PR, I went, and then soon after I attended LIFE Leadership Weekend," noted Dr. Torres. "From there, I decided I wanted to study Chiropractic."
Dr. Torres found himself in Marietta, Georgia on the pathway to becoming a Doctor of Chiropractic. After years of hard work and dedication, he graduated in March 2021. Soon after graduation, he got an amazing opportunity from his alma mater to head the newest branch of LIFE Chiropractic Centers in San Juan.
"My plan was always that, when I graduated, I would come back to PR, but at the time, my plan was to stay in the U.S. for at least two or three years to gain more experience and work as an associate, but this opportunity came, so I took it, and we are here now," explained Dr. Torres.
The Clinic officially opened in the winter of 2022, but a Grand Opening Ceremony was held in October where many from Life U's executive leadership team and Board of Trustees attended and hosted a one-day continuing education event and ribbon cutting for the clinic. Life U President Dr. Rob Scott; Vice President of University Advancement & Enrollment Dr. Gilles LaMarche; Board of Trustee member and Puerto Rico native Dr. Eddy Diaz; and Vice President of Global Initiative Dr. John Downes were just a few of the special speakers and attendees at the Grand Opening.
"This clinic is LIFE Chiropractic Centers – Puerto Rico," said Dr. Torres. "We take patients, as any other clinic, but also, we treat the patients of PR and also serve as a recruitment and admissions center to get the word out about Life U to people who are interested in studying Chiropractic in Marietta. We then help them in the process of going into the program."
According to Dr. Torres, plans clinic's future include continuing to care for patients in the community and increase patient volume, but also serving as a hub where other Life U alumni in Puerto Rico can gather for continuing education, meet and greets and simply to recharge their passion for the profession with their colleagues to serve a population that is growing more and more aware of the benefits of chiropractic care.
Said Dr. Torres, "I would say that right now there is more consciousness about what Chiropractic is in PR than ever, so I would say there is a big chiropractic belief here for the people. They know what we do."
LIFE Chiropractic Centers – Puerto Rico is located at 225 Calle Del Parque, Annex Building, Second Floor, San Juan, Puerto Rico 00912. The clinic's contact number is 787.957.6067.
Founded in 1974, Life University is a health sciences institution most known for its College of Chiropractic, the largest single-campus College of Chiropractic in the world. Undergraduates can pursue undergraduate degrees; a pre-chiropractic, degree-seeking pathway; and graduate degrees within the College of Graduate and Undergraduate Studies. Some degree programs are offered to distance learners through the College of Online Education.
Life University strives to empower our students to succeed both professionally and personally. At Life U, we innovate our approach to higher education, while also remaining true to our philosophical commitment to produce informed leaders who exemplify humanistic values in their professions. To achieve this goal, Life U recognizes and demonstrates its dedication through three official Life University Values: Lasting Purpose, Vitalism and Integrity.
Life U's 110-acre campus in Marietta, Georgia, just northwest of Atlanta, is home to more than 2,700 undergraduate, graduate and professional students who come from all 50 United States and more than 65 countries.
For more information about Life University, visit life.edu.
About Life University
Life University is regionally accredited by the Southern Association of Colleges and Schools Commission on Colleges (SACSCOC) to award associate, baccalaureate, master's and Doctor of Chiropractic degrees, and also has programmatic accreditation through the Council on Chiropractic Education (CCE) and the Accreditation Council for Education in Nutrition and Dietetics (ACEND). The mission of Life University is to empower students with the education, skills and values necessary for career success and life fulfillment, based on a vitalistic philosophy.
Related posts