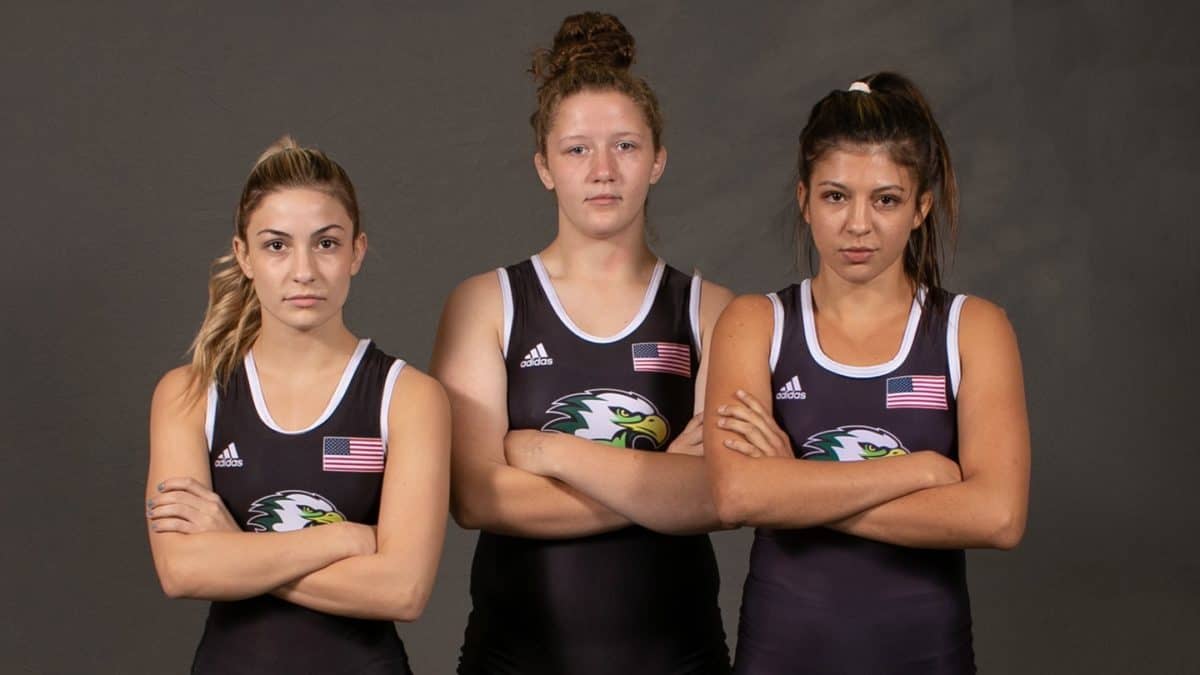 The Life University women's wrestling program has started the season on a historic pace, as the Running Eagles have earned an 8-1 record to begin the year and are currently ranked No. 4 in the NAIA poll.
The women began the season with a 36-10 win over NCAA Division II Limestone College and then finished fourth at the Missouri Valley Open that featured a multitude of top-10 programs. The women then took second at the Patriot Duals, where they defeated the University of the Cumberlands for the first time in program history. The only loss of the tournament, and of the season, came to No. 3 Campbellsville.
For the first time in history, a NCAA Division I institution hosted a women's wrestling dual, where Life U defeated host Presbyterian College 26-21. The match was decided in the last bought of the match at the 170 lbs. weight class. The Running Eagles also took care of Limestone for the second time 42-6.
The last time the women hit the mat was a come-from-behind victory over Emmanuel College in the 2019-20 home-opener. Trailing 21-6, Life U allowed just one team point to the Lions as the Running Eagles earned a pair of bonus-point victories with a forfeit. Down to the final weight class, the 191 lb. freshman Gabby Hamilton secured the dual with a pin to win 23-22. For her efforts, Hamilton was also named the Mid-South Conference Women's Wrestler of the Week, which marks the first weekly honor for the program in its short history.
Despite being a young program, the Life University women's wrestling team has made a name for itself in the early stages of the year, as the Running Eagles began the season as the No. 1 ranked team in the country. The team will take a brief pause from action for the Winter break, but they will quickly jump back into action for the NWCA National Duals on January 10 and 11 on the road. The women will also host the WCWA Nationals that will occur February 7 and 8 at the Cobb County Civic Center in Marietta, Georgia.
Related posts