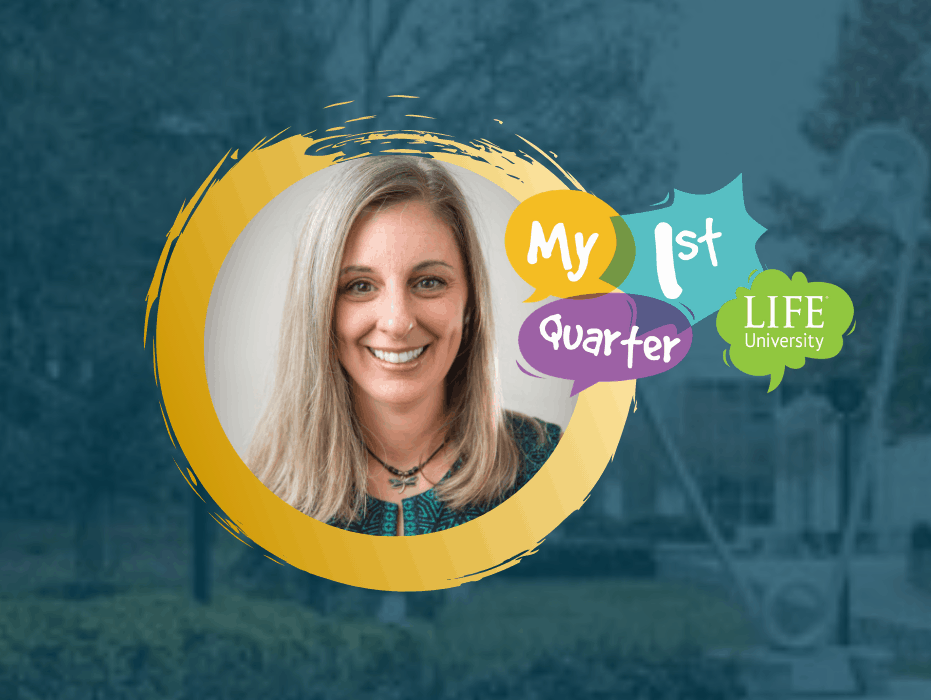 Pursuing a degree is a time of tremendous transition for most students. What made your first quarter at LIFE memorable?
The in-person residency that was two full days on the campus. It was just nice to get together with others who had the same interests. It was really helpful to then make those connections with other students. Even if the residencies are virtual now, that was really what made it special.
What surprised you during your first quarter at LIFE?
The amount of reading! I didn't quite have my head wrapped around that piece of it, but I have to say, while it was a lot, I found it extremely interesting and relevant. So, while it was a lot of work, you could motivate yourself to get through it.
What advice would you give to your younger self about college that you didn't know before starting at LIFE?
Relax into being yourself. You are learning the knowledge, but we all bring the things we have already experienced in life.
So, I would tell myself to add that [experience] to the component too. You can get through this, and you are expanding your box, and that is the whole point.
Describe your first quarter in three words or fewer.
Exhaustingly fun!
My 1st Quarter is a campaign featuring students reflecting on their 1st quarter of studies at Life University and why it was so special and unique. All University students (undergraduates, graduates and D.C.) are encouraged to share their experiences in order to help those in future incoming classes get a real-life glimpse of what they can expect as they start a new chapter of their education journeys at LIFE.
Related posts