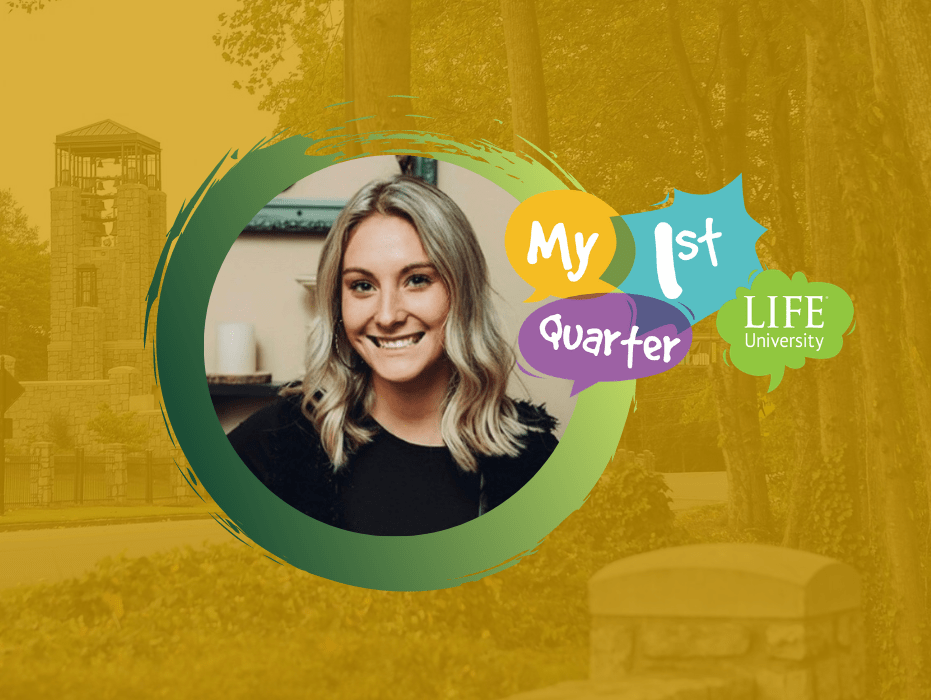 What made your first quarter at LIFE so memorable?
Really, it was the people. From the beginning, we just formed a solid, really cool group. We were all just super motivated to try new clubs and help each other out. Never once did I feel like I was doing everything on my own.
The first quarter can be very intimidating with all the classes and due dates, and you can't even fit everything in your planner because you have so much going on. So, having a solid group that can help with keeping you accountable is so special. Having a group that is motivated really helps you stay focused.
What surprised you during your first quarter at LIFE?
It was more overwhelming than I expected it to be. I realized it was going to be a lot of work –  some of it is review, and some of it is completely new – but that was probably my biggest surprise from going from undergraduate to the [Doctor of Chiropractic] program.
What advice would you give to your younger self?
Start building connections with professors a little bit sooner and go to office hours. Shadow doctors in your free time. Try new clubs. Keep an open mind with everything.
How would you describe your first quarter in three words?
Fun. New. Overwhelming.
My 1st Quarter is a campaign featuring students reflecting on their 1st quarter of studies at Life University and why it was so special and unique. All University students (undergraduates, graduates and D.C.) are encouraged to share their experiences in order to help those in future incoming classes get a real-life glimpse of what they can expect as they start a new chapter of their education journeys at LIFE.
Related posts