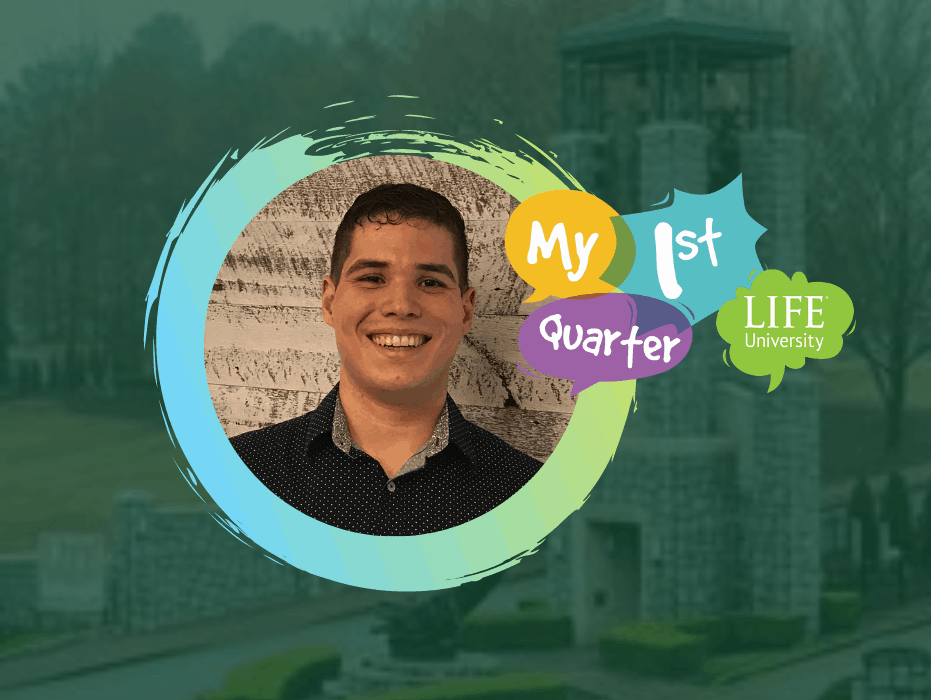 What made your first quarter at LIFE so memorable?
What made my first quarter at LIFE so memorable was that first day where you go into the classroom and you see the 200 people that you're going to be studying with for the next three-and-a-half years. Even though a lot of people might think it's overwhelming, you might go into the classroom and say, "Wow, I get to learn with all these people. We go into this journey together." And eventually you form a lot of life-long friends during that experience.
What surprised you during your first quarter at LIFE?
I would say that during Finals Week, rushing from the library to take tests, forgetting some stuff – that was something to get adapted to. And obviously, the temperate during studying and everything; it's a different type of environment [than Puerto Rico], and also nightfall was earlier here than I'm used to during the winter. It actually made me shift a little bit on my studying ways and how I actually go to class, but I managed to adapt.
What advice would you give your younger self?
Before starting at LIFE, I've always had this type of counseling from people and everything. It's to organize yourself, organize your time, and always have the goal – have it as your ultimate vision. Even though you might have some temptations, something that might try to block you out of that vision, try to always stay focused, stay centered. You might have some downfalls sometimes, sometimes you might not be doing as you want to, but just overcome that. Don't give up and you'll eventually manage it, you'll succeed.
How would you describe your first quarter in a few words?
Friendly and hardworking.
My 1st Quarter is a new campaign featuring students reflecting on their 1st quarter of studies at Life University and why it was so special and unique. All University students (undergraduates, graduates and D.C.) are encouraged to share their experiences in order to help those in future incoming classes get a real-life glimpse of what they can expect as they start a new chapter of their education journeys at LIFE.
Related posts