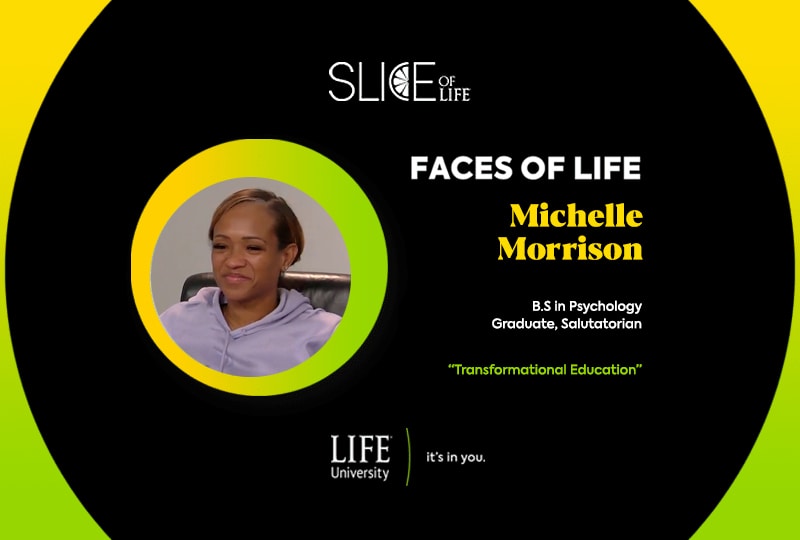 "Give, Do, Love and Serve" is the guiding principle of Life University's value of Lasting Purpose – a philosophy that believes that serving your community and fellow man is just as important as personal academic success.
In July 2016, Life U admitted its first cohort of incarcerated students at the Arrendale State Prison, a maximum-security women's facility in Alto, Georgia, to begin the pursuit of an associate of arts degree, through collaboration with the Georgia Department of Corrections.
This initiative would be the first time since 1994 that a university based in the state of Georgia would offer a degree program for incarcerated people. In January 2020, Life U would also begin offering a Bachelor of Science in Psychology.
The initiative is known as The Chillon Project, and it is coordinated through Life U's Center for Compassion, Integrity and Secular Ethics (CCISE). Its goal is to provide higher education to people impacted by the prison system in Georgia by offering either an Associate of Science in Positive Human Development and Social Change or a Bachelor of Science in Psychology.
Upon being released from prison, students in these programs continue to receive scholarships that allow for the continued learning and pursuit of degrees at Life U's main campus. Additionally, the project offers scholarships for the correctional staff to pursue degrees at Life U.
"There are a lot of people in prison who are not just smart and talented, but who want to excel and give back to their communities," says Dr. Thomas Fabisiak, Director of The Chillon Project.
Michelle Morrison is a fantastic example of the success that The Chillon Project is capable of. She had been in prison since 2009 – sentenced to life for participation in a murder that she did not commit. After a new unit within the Fulton County District Attorney's Office reviewed the integrity of her case, she was released on parole.
"Michelle Morrison was paroled last year thanks to the work of the conviction integrity unit established by [District Attorney] Fani Willis." Dr. Fabisiak notes that Michelle will be the Salutatorian for her graduating class this September, saying, "She has excelled in her studies and will be going on to do a Master's in Positive Psychology with us [Life University]."
Michelle Morrison was released from prison on August 22, 2022. "Words can't even explain how I feel. I'm just grateful. I made it through, came out strong, and I am ready to hit the world."
Cynthia Holland, Michelle's mother, advocated for years at the Georgia State Capitol for the creation of the unit that would ultimately allow for her daughter's release. In addition to that, she advocated for dozens of other families who were vying for the rights of their incarcerated family and friends.
The Chillon Project's desire to provide genuine opportunity for individuals who have the drive "To Do," is exemplified by Michelle Morrison and her success. It is a precedent that demonstrates and embodies Life U's value of Lasting Purpose that urges: To Give, To Do, To Love, To Serve, out of your own abundance.
Faces of LIFE is a story campaign that showcases members of the dynamic Life U community, including faculty/staff, students, alumni and health science professionals. Interested in being featured or nominating a candidate? We want to hear from you! Email Marketing@life.edu. Read more Faces of LIFE stories.
Related posts