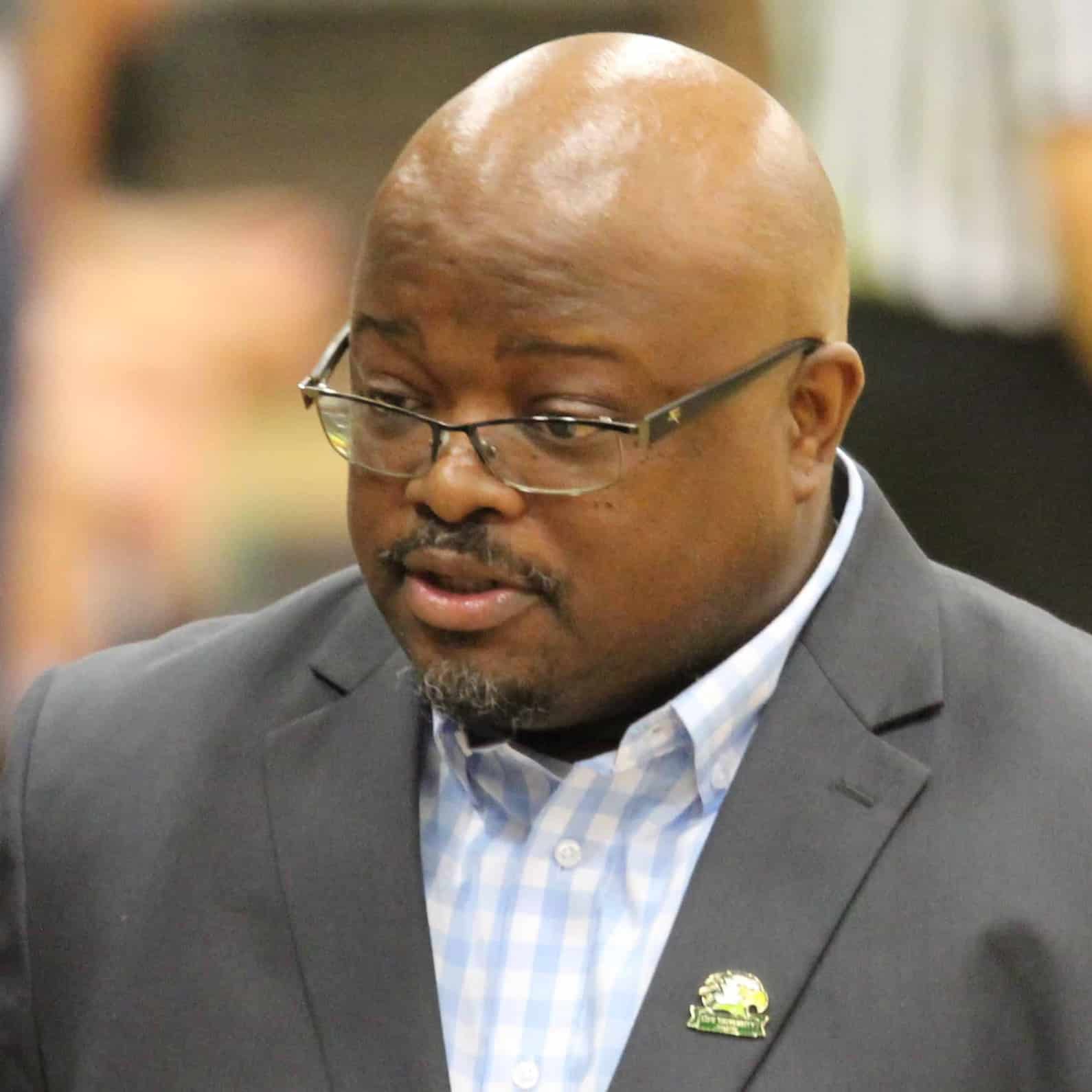 Anthony Maxwell
From Student Athlete to Coach
Alumni: Bachelor's in Business Administration
January 2020
Anthony Maxwell is a 1999 Life University alumnus from Hartwell, Georgia and has been the Women's Basketball Head Coach since the team's inception in 2016. Before he came to work at LIFE, Maxwell was a student-athlete for the University. He played on the Men's Basketball team and was a member of the first national championship team in 1997. He was also an All-American the following season during his senior year. He graduated from LIFE with his Bachelor's degree in Business Administration.
"I loved my time at LIFE as a student, and it's even more special as a staff member," says Maxwell. LIFE is home for me! It feels as if I'm working in the 'family business' every day."
Coach Maxwell began working at LIFE in August of 2011 as an assistant coach for the Men's program. "Athletics is a very fun and exciting department with a family environment. Rarely does it feel like working in athletics." He chose to come back to LIFE in 2011 to help rebuild the Men's program and to help the young men get college degrees at the end of their eligibility. "An average day for me is constantly moving around and conversations with people all around campus. The long hours I spend here really seem to fly by." He served as assistant coach for four years.
Now the Head Coach for Life University's Woman's Basketball team, Maxwell also serves on the Life University Alumni Association (LUAA) Board of Directors as both a representative and the Chair of the Athletics Committee. The LUAA's mission is to support LIFE by empowering and enriching the lives of its students, alumni, friends and faculty worldwide while utilizing a deep conviction of Lasting Purpose. Graduates of LIFE and former students who were regularly enrolled for one or more quarters are considered to have membership in the LUAA.
Coach Maxwell has enjoyed his time serving on the Board. "Serving on the Alumni Board has really been educational and inspiring," notes Maxwell. "I joined about three years ago, and it gives me a platform to voice my concerns/issues experienced by the undergraduate population." Coach Maxwell is especially dedicated to serving underrepresented alumni. "I love the position my fellow board members have for Life University, and I am really motivated to increase alumni involvement from the non-D.C. graduates."
Life University's mission of Lasting Purpose is the motto Coach Maxwell chooses to live by, and he always tries to encourage his athletes do to the same. "We are constantly giving, serving and doing everything out of love." He also wants to make sure to remind everyone the importance of collaboration. "I want to create a seamless connection between athletes and future D.C. students."
"My advice for current students would be to 'enjoy LIFE.' I would also say to really appreciate the uniqueness of LIFE and the tremendous growth over the recent years. Always stay engaged!"
If you have any questions about the Alumni Board, contact the Department of Alumni Relations at Life University by phone at 800.543.3203 or email at Alumni@LIFE.edu.
LEARN MORE:
Faces of LIFE is a story campaign that showcases members of the dynamic LIFE community, including faculty/staff, students, alumni and health science professionals. Interested in being featured or nominating a candidate? E-mail LIFENews@LIFE.edu. Read more Faces of LIFE stories.
Related posts