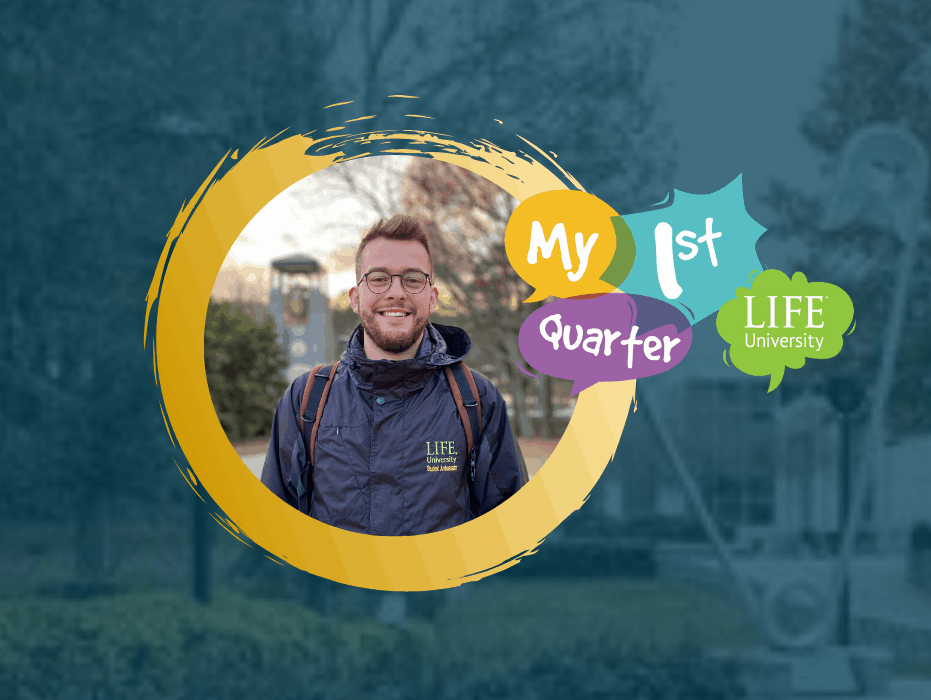 What is your name, the degree you are pursuing and the quarter you started at Life University (LIFE)?
My name is Kjell Paris, and I am pursuing a Doctor of Chiropractic (D.C.). I started at Life University in Winter Quarter 2016.
What made your first quarter at LIFE so memorable?
I think one of the biggest things that I took from my very first quarter here at LIFE is that the people are very special. It has brought a broader sense of community. I have friends that I still talk to who, after getting to know them six weeks, invited me to their house down in Florida. We drove down there four-and-a-half or five hours to the panhandle and spent a weekend in Florida, which was pretty amazing.
With me coming from another country, from another continent, that was very nice. I feel like I really got to feel and know that southern hospitality that everyone talks about, which is interesting because LIFE is such a diverse place that I feel like everyone that comes to LIFE no matter where they are from kind of embed that hospitality in them and give that to the next generation of students.
What surprised you during your first quarter at LIFE?
The biggest surprise for me was the language barrier. Even though I went to a bilingual school and had a little bit of an advantage compared to people who don't do that, it is very different if you speak English in a school setting versus speaking English 95% – 99% of the time. While I do have phone calls from friends and family back home, the majority of my day is spent in the Eastern Time Zone. Germany is six hours ahead of the Eastern Time Zone, so that really was the biggest difference in my first quarter here.
What advice would you give to yourself about college that you didn't know before starting?
Overall, I would tell myself to be open minded and be as outgoing as possible. I think if you make the step to go toward other people to help, or even just communicate, that's what I would keep an eye out for too. At that point, the universe is going to take care of you because whatever you put out there is what will come back to you. Try to say "Yes" to as many things as possible.
How would you describe your first quarter in three words?
Surprising to see how much I could learn in a quarter in a different language, to see how helpful people are and also to see that you should just have trust and confidence in yourself.
Enlightening that there are so many people with the same mindset and lifestyle.
Encouraging because I saw that Life University was giving people a chance more so than other schools. I feel like it opened a door for a lot of people where Chiropractic is their second career.
My 1st Quarter is a new campaign featuring students reflecting on their 1st quarter of studies at Life University and why it was so special and unique. All University students (undergraduates, graduates and D.C.) are encouraged to share their experiences in order to help those in future incoming classes get a real-life glimpse of what they can expect as they start a new chapter of their education journeys at LIFE.
Related posts