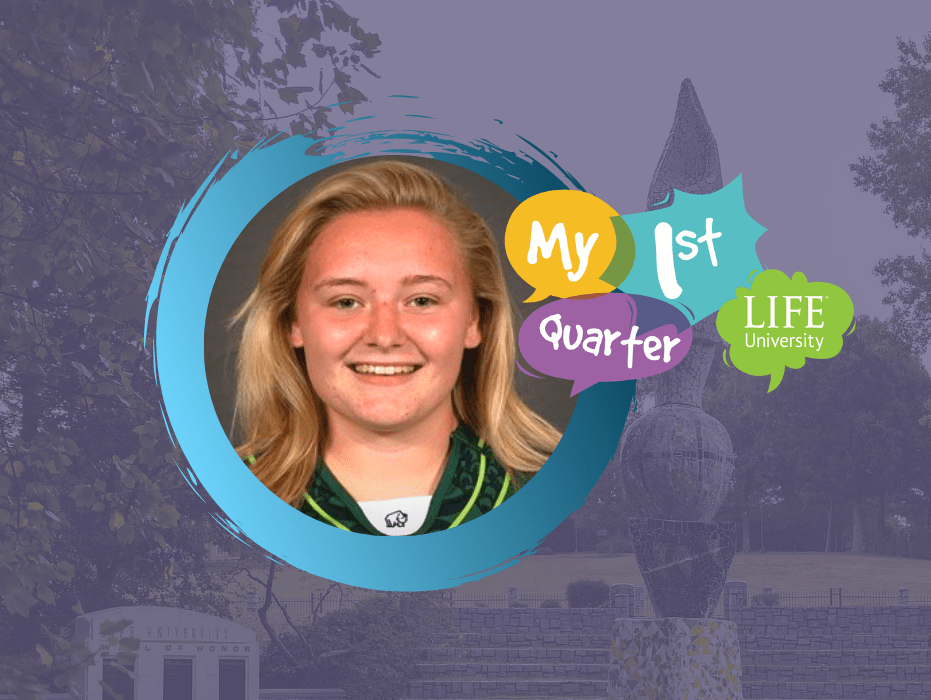 Student: B.S. in Psychology and B.S. in Computer Information Management 
What made your first quarter at LIFE so memorable?
Living in The Commons. I am glad that I lived there and that LIFE requires it for all first-year students because I think it really is a beneficial thing.
When all the freshmen are living together, we are all going through the same thing in a lot of the same classes. Everyone helps each other out. Like during Finals Week, there would be 10-15 of us together sitting up all night and trying to get stuff done. It's those little things.
I'm also a Women's Rugby player, and everyone on the team feels like a family.
What surprised you during your first quarter at LIFE?
The set up here compared to at home in Dublin, Ireland. It is two totally different set ups. But I like the quarter system, compared to studying a whole bunch of modules for the whole year. I find the quarter system more beneficial and helpful.
What advice would you give to your younger self?
Take every opportunity you can. Just take every single opportunity and live your life. You're in college – these are the "fun" years.
How would you describe your first quarter in three words?
Scary. Exciting. Unforgettable.
My 1st Quarter is a campaign featuring students reflecting on their 1st quarter of studies at Life University and why it was so special and unique. All University students (undergraduates, graduates and D.C.) are encouraged to share their experiences in order to help those in future incoming classes get a real-life glimpse of what they can expect as they start a new chapter of their education journeys at LIFE.
Related posts