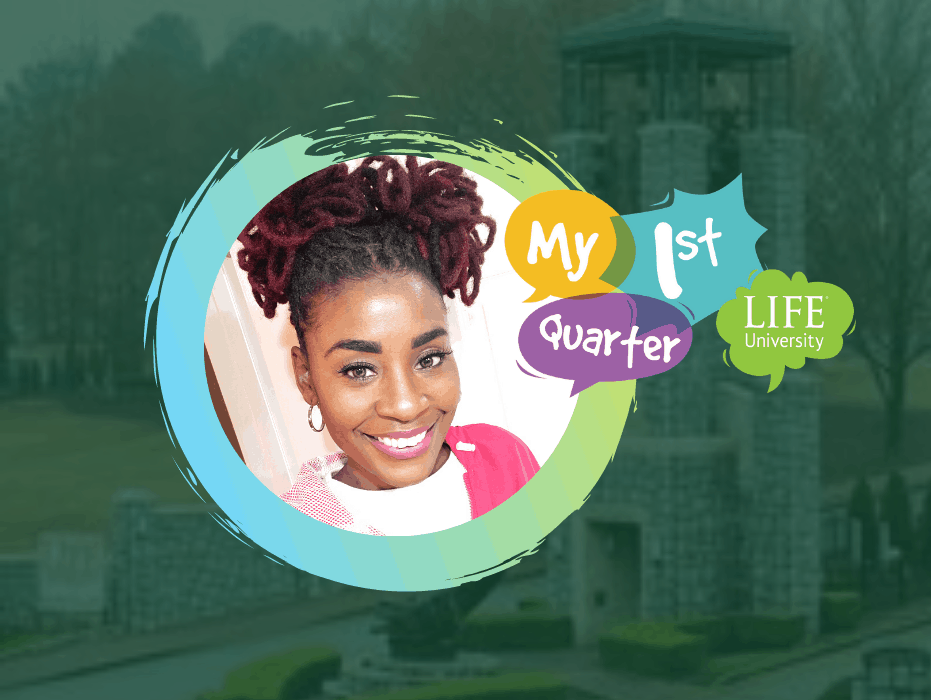 Student: Bachelor of Science in Dietetics
What made your first quarter at LIFE so memorable?
2020 was a memorable year! Definitely seeing how LIFE was able to adjust during the early stages of COVID-19 and making sure that, as students, we still were able to complete the things that we set out to do and get the quarter done. It was pretty seamless going online, so that was really helpful. We still were able to maintain our community, in a way; I never felt isolated.
What surprised you during your first quarter at LIFE?
I guess the instructors surprised me. I felt like everyone was easy to communicate with, and I didn't really expect that, from my previous college experience. Being an "unconventional" student, being older, I didn't really expect the professors to be so open and easy to speak with, so that was good.
What advice would you give to your younger self?
Communicating with your professors is important, and that it's not going to be easy. It's definitely going to get harder as you go, but that's not a reason to stop or to quit; the reward is greater at the end.
How would you describe your first quarter in three words?
Challenging, rewarding and inspiring.
My 1st Quarter is a campaign featuring students reflecting on their 1st quarter of studies at Life University and why it was so special and unique. All University students (undergraduates, graduates and D.C.) are encouraged to share their experiences in order to help those in future incoming classes get a real-life glimpse of what they can expect as they start a new chapter of their education journeys at LIFE.
Related posts