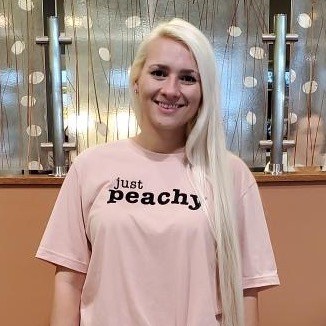 Jessie Hulsey
Nutrition Fuels our Ambition
Bachelor of Science in Dietetics
March 2020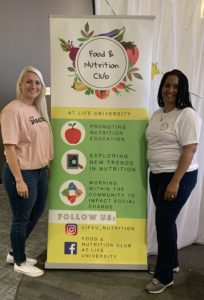 Jessie Hulsey is from Ball Ground, Georgia and studying Dietetics at Life University. "My whole family is from Georgia, and we are the typical southern family that enjoys our cornbread, gravy and biscuits." When Hulsey's brother was fourteen, he was diagnosed with Type 1 diabetes, and her family changed their diets to suddenly revolve around his needs. "Every nutrition education handout that he received I also read," Hulsey explained. "I was fascinated when I learned more about what was in our foods that we ate regularly, and that is what started me on this path to discovering my passion for nutrition."
Hulsey started at Kennesaw State University and was originally going to be a veterinarian. She had done shadowing for that job in high school, but when she began to study it in college, she just didn't enjoy it as much as she thought she would. "So, during my freshman year I began to explore exercise science, but I really wanted to be a dietitian." Hulsey said. "But they changed the rules so if you wanted to become a dietician you had to specifically get a degree in dietetics. So, I started looking for schools that had a dietetics degree and found LIFE."
Hulsey transferred to LIFE from Kennesaw in 2017. "I love it here at LIFE. I like that it's a smaller community rather than Kennesaw." Hulsey felt like Kennesaw's bigger campus and large class sizes made it difficult to get into the classes she needed, and that's one of the reasons she transferred here. "I also love the professors at LIFE, especially the nutrition ones because they really want to see you succeed when it comes to anything in the nutrition field."
In her free time, Hulsey loves to cook and is really interested in recipe development and food photography. "Hopefully I can incorporate all of these things into my future goals."
Hulsey's best advice for a new student is to make sure you get involved. "I struggled at Kennesaw because I didn't join clubs and other social activities." Currently, Hulsey is the treasurer for the Nutrition Club and the social media and events chair, and it has been really rewarding. Hulsey planned the nutrition fair for National Nutrition Month that was held at LIFE on March 5. "I helped with the logistics and decorations, and I was able to reach out to a lot of different companies to try and get donations and samples so that people could try different products," Hulsey explained. "I actually wrote an article with seven tips on how to plan a successful nutrition fair that was published by Food and Nutrition," Hulsey shared.
Hulsey graduates in June 2020, and she is planning on staying at LIFE and applying for the Dietetic Internship (DI) program through LIFE. The Dietetic Internship (DI) Program in Nutrition and Dietetics at LIFE is a postbaccalaureate, non-degree granting, 10-month program beginning the last few weeks in August and ending the second week in June. It consists of 144 hours of didactic and 1,272 hours of supervised practice to be able to sit for the RD exam. "After I pass the RD exam, I want to become a certified Diabetes educator. I also want to get into the branding and marketing aspect of dietetics. I feel like so many brands are hiring dietitians to help because so many people have allergies or dietary restrictions and they want to meet the needs of their customers as best as possible."
Hulsey feels like helping people with their nutrition goes hand in hand with LIFE's Lasting Purpose. "Nutrition is what gives us energy and fuels us to pursue all our ambitions in life," Hulsey said. "I feel like helping people become their best advocate to help themselves feel better and help the community is how I incorporate Lasting Purpose in my life."
LEARN MORE:
Faces of LIFE is a story campaign that showcases members of the dynamic LIFE community, including faculty/staff, students, alumni and health science professionals. Interested in being featured or nominating a candidate? E-mail Natalie.Esparza@LIFE.edu. Read more Faces of LIFE stories.
Related posts