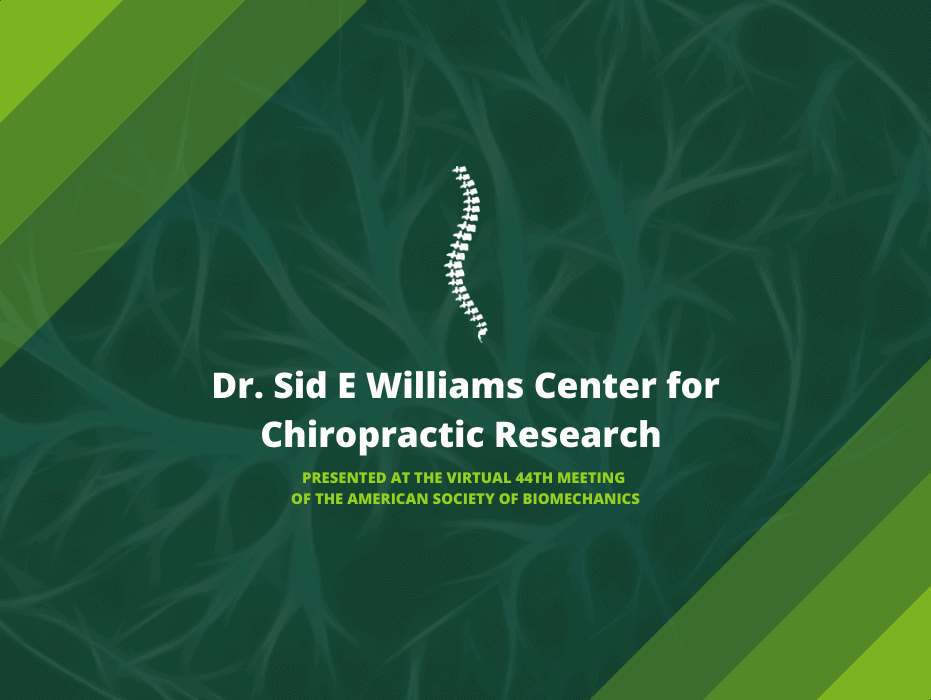 The American Society of Biomechanics (ASB) was founded in 1977 to encourage and foster the exchange of information and ideas among biomechanists working in different disciplines and to facilitate the development of biomechanics as a basic and applied science. Each year, Life University faculty and staff submit abstracts of their recent projects to share at the annual meeting. Following a peer review process, two abstracts were submitted by Life University faculty and staff and were presented August 7, 2020 as interactive poster presentations:
Padding on the support table affects spinal posterior-to-anterior stiffness measurements
https://drive.google.com/file/d/1WoN0mc0uNIgaufzZHxffYBkmFfxmQQPk/view
Harmonic excitation approach to determine system identification of a mannequin
https://drive.google.com/file/d/1wrsupNvSI3N21j_F3s9AnnAyuLd32wry/view
The first results of the studies were performed in collaboration with Life University and a faculty member at Kennesaw State University, Dr. Muhammad Salman from the Department of Mechanical Engineering. To test methods for measuring the mechanical properties of the spine, both studies used the new Palpation and Adjustment Trainer (PAT) mannequin, recently developed at Life University. Previous research illustrated that the stiffness of the mannequin was very similar to that of humans.
Related posts