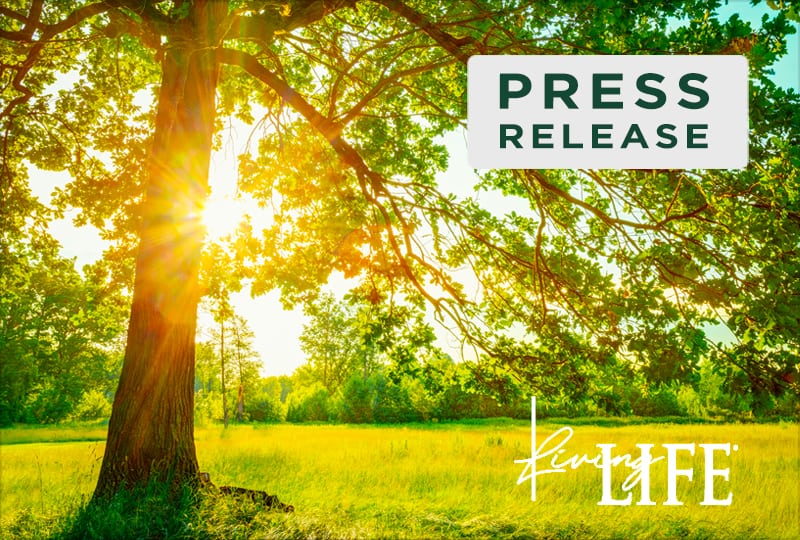 Marietta, Georgia­– February 3, 2022 – Life University (Life U) is pleased to announce that Kaitlyn Ivey, a student in the Bachelor's in Human Ecology program, has been selected to serve on the Student Leadership Council for the Georgia Climate Project's (GCP) 2023 Georgia Climate Conference. This council includes 14 other students from various colleges and universities throughout Georgia. The students on this council will be helping plan the Georgia Climate Conference, which will be held on May 15-17, 2023 in Athens, Georgia.
"This is a great achievement for one of our students," noted Dr. Stephanie Wakefield, Program Coordinator & Assistant Professor for the Human Ecology Program, as well as Research Chair for the College of Graduate and Undergraduate Studies (CGUS). "Ivey was nominated for the council because of the dedication and commitment she has shown over the last three years in the Human Ecology program to building sustainability solutions and educating diverse populations about climate and environmental change. Ivey is an extremely reliable, hard-working and passionate student in our program who always goes above and beyond in her coursework and extracurricular involvement."
Ivey is a member of the Green Life student sustainability club, and during her spare time, she works for Hyde Farms, a U.S. National Parks Service green space and farm.
Life U has continually grown its College of Graduate and Undergraduate Studies over the past several years. The college is not only known for its vitalist-inspired education and research, but it has also worked to find solutions to the pressing social-ecological problems that we are facing in the 21st century. Life U's participation in the Georgia Climate Conference is one of the many ways the University is working together with the local community and beyond to identify and problems and find and implement solutions.
"These problems include climate change and environmental destruction, which are some of the defining issues of our time," explained Dr. Wakefield. "The Human Ecology program is focused directly on using a vitalist, complex systems-based lens to understanding and creating positive solutions to climate change and environmental destruction by building in design studios and service projects that give students real-world experience solving these "wicked" environmental and social problems."
The Georgia Climate Conference is about understanding and developing appropriate mitigation and adaptation responses to climate change impact across the state of Georgia. It is not merely an academic conference, but is also a space in which researchers, educators, planners, governments, students and the broader public can come together to discuss climate change and adaptation issues together and find new ways to collaborate moving forward. In many ways, climate change and adaptation/mitigation are still new conversations, especially in parts of Georgia. Therefore, through conferences like these, there is not only a chance to share emergent research, but also an opportunity to mark out the terms and horizons of the conversation together.
"That Human Ecology students like Kaitlin are now joining the outstanding GCP's Student Leadership cohort, which includes students from Emory, Georgia Tech, UGA, KSU, GSU, Agnes Scott, among others, constitutes a wonderful opportunity to participate in the planning of a large-scale conference directly related to her academic and career interests," said Wakefield. "But it is also a wonderful step forward for the Human Ecology program, CGUS and Life University as a whole, as we move from being a well-kept secret in Marietta and toward elaborating our own unique, robust identity as an excellent research and teaching institution focused on Vitalism, Lasting Purpose and Integrity as positive responses to the complex crises of our world today."
Founded in 1974, Life University is a health sciences institution most known for its College of Chiropractic, the largest single-campus College of Chiropractic in the world. Undergraduates can pursue undergraduate degrees; a pre-chiropractic, degree-seeking pathway; and graduate degrees within the College of Graduate and Undergraduate Studies. Some degree programs are offered to distance learners through the College of Online Education.
Life University strives to empower our students to succeed both professionally and personally. At Life U, we innovate our approach to higher education, while also remaining true to our philosophical commitment to produce informed leaders who exemplify humanistic values in their professions. To achieve this goal, Life U recognizes and demonstrates its dedication through three official Life University Values: Lasting Purpose, Vitalism and Integrity.
Life U's 110-acre campus in Marietta, Georgia, just northwest of Atlanta, is home to more than 2,800 undergraduate, graduate and professional students who come from all 50 United States and more than 65 countries.
For more information about Life University, visit life.edu.
About Life University
Life University is regionally accredited by the Southern Association of Colleges and Schools Commission on Colleges (SACSCOC) to award associate, baccalaureate, master's and Doctor of Chiropractic degrees, and also has programmatic accreditation through the Council on Chiropractic Education (CCE) and the Accreditation Council for Education in Nutrition and Dietetics (ACEND). The mission of Life University is to empower students with the education, skills and values necessary for career success and life fulfillment, based on a vitalistic philosophy.
Related posts